Week ahead: Fed, BoE, ECB and US jobs report in focus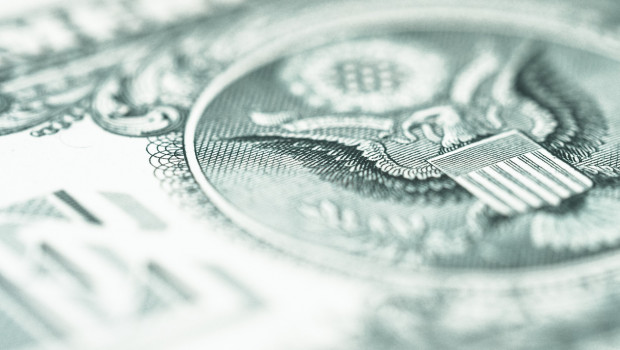 All eyes over the coming week would be on the Federal Reserve's policy meeting and the latest monthly non-farm payrolls report in the US.
Financial markets and most analysts were expecting a further downshift in the pace of rate hikes by the Fed, on Wednesday, to 25 basis points per meeting.
But the central bank was expected to push back on mounting expectations of a pause in tightening in order to limit the recent easing in financial conditions.
Two days later, the Department of Labor's jobs report would help to better to ascertain just how quickly or not labour market conditions were easing - a key consideration for policymakers.
Worth noting, there were some top-ranked analysts - such as Merrill Lynch's Michael Hartnett - who had recently cautioned of the risk that expectations for a pause might finally be dashed.
The fourth quarter employment cost index and the JOLTS report on job openings also held the potential to influence markets, despite their lagged nature.
Against that backdrop, the Bank of England was widely expected to hike official short-term interest rates by 50bp to 4.0%.
However, economists at Barclays Research believed that the Monetary Policy Committee would also steer expectations towards a slower pace of hikes going forwards.
Barclays's forecast was for two more 25bp hikes afterwards with Bank Rate peaking at 4.50% in May.
An avalanche of economic figures were also scheduled for release in the euro area over the course of the week.
They would include a reading for German gross domestic product growth in the fourth quarter, on Monday, and for that same country's labour market in January, on Tuesday.
Come Thursday, the market spotlight would be on the European Central Bank.
Consensus here too was for a 50bp hike in rates to 3.0%, but what would interest investors most would be its guidance for policy over the remainder of the year and for its quantitative tightening.
Not to lose sight of, Chinese investors were set to return from their Lunar New Year break on Monday and might easily be expected to make themselves be heard.
Closely followed surveys of factory activity in the Asian giant were also due out, on Tuesday and Wednesday.
Monday 30 January
INTERNATIONAL ECONOMIC ANNOUNCEMENTS
Business Climate Indicator (EU) (10:00)
Consumer Confidence (EU) (10:00)
Economic Sentiment Indicator (EU) (10:00)
GDP (Preliminary) (EU) (07:00)
Industrial Confidence (EU) (10:00)
Service Sentiment (EU) (10:00)
Q3
Larsen and Toubro Ltd. GDS (Reg S)
FINALS
SThree
AGMS
Bluebird Merchant Ventures (DI), Contango Holdings , Hollywood Bowl Group, SkinBioTherapeutics , Webis Holdings
TRADING ANNOUNCEMENTS
Computacenter, DP Eurasia N.V. (DI)
FINAL DIVIDEND PAYMENT DATE
Smart (J) & Co.
Tuesday 31 January
INTERIMS
ITM Power, NWF Group
INTERIM DIVIDEND PAYMENT DATE
Amedeo Air Four Plus Limited Red Ord NPV, Smith (DS)
QUARTERLY PAYMENT DATE
Balanced Commercial Property Trust Limited , CT Private Equity Trust, Middlefield Canadian Income PCC
INTERNATIONAL ECONOMIC ANNOUNCEMENTS
Consumer Confidence (US) (15:00)
Employment Cost Index (US) (13:30)
GDP (Preliminary) (EU) (10:00)
House Price Index (US) (14:00)
Import Price Index (GER) (07:00)
Retail Sales (GER) (07:00)
Unemployment Rate (GER) (08:55)
SPECIAL DIVIDEND PAYMENT DATE
Alternative Liquidity Fund Limited
AGMS
Mobile Streams, Residential Secure Income, Team, Zamaz
TRADING ANNOUNCEMENTS
Diversified Energy Company , Hochschild Mining, Pets at Home Group
UK ECONOMIC ANNOUNCEMENTS
Consumer Credit (09:30)
M4 Money Supply (09:30)
Mortgage Approvals (09:30)
Nationwide House Price Index (07:00)
FINAL DIVIDEND PAYMENT DATE
BP 8% Cum 1st Prf, BP 9% 2nd Prf, DotDigital Group, Leeds Building Society 13 3/8% Bearing Shares, Lowland Investment Co, Netcall, S and U 31.5% Prf. Cum. Prf 12.5P
Wednesday 01 February
INTERIM DIVIDEND PAYMENT DATE
Johnson Matthey, Mitie Group, United Utilities Group, Workspace Group
QUARTERLY PAYMENT DATE
Mercantile Investment Trust (The)
INTERNATIONAL ECONOMIC ANNOUNCEMENTS
Construction Spending (US) (15:00)
ISM Manufacturing (US) (15:00)
MBA Mortgage Applications (US) (12:00)
PMI Manufacturing (GER) (08:55)
PMI Manufacturing (EU) (09:00)
Unemployment Rate (EU) (10:00)
Q4
GSK, GSK
FINALS
Glencore , Wynnstay Group
AGMS
Baronsmead Second Venture Trust, Baronsmead Venture Trust, Hyve Group, Imperial Brands , Mustang Energy , Premier Miton Group, Renew Holdings, Schroder Asia Pacific Fund
TRADING ANNOUNCEMENTS
Entain, Gem Diamonds Ltd. (DI), Restore, Virgin Money UK, Vodafone Group
UK ECONOMIC ANNOUNCEMENTS
BRC Shop Price Index (00:01)
PMI Manufacturing (09:30)
FINAL DIVIDEND PAYMENT DATE
Merchants Trust 3.65% Cumulative Preference 1, Witan Investment Trust Plc
Thursday 02 February
INTERIMS
Renishaw
INTERIM DIVIDEND PAYMENT DATE
XPS Pensions Group
INTERIM EX-DIVIDEND DATE
Atrato Onsite Energy, DWF Group , IG Group Holdings, Marwyn Value Investors Limited, Totally
QUARTERLY PAYMENT DATE
British American Tobacco
QUARTERLY EX-DIVIDEND DATE
Greencoat Renewables (CDI)
INTERNATIONAL ECONOMIC ANNOUNCEMENTS
Balance of Trade (GER) (07:00)
Continuing Claims (US) (13:30)
Factory Orders (US) (15:00)
Gross Domestic Product (EU) (10:00)
Initial Jobless Claims (US) (13:30)
PMI Retail (GER) (07:00)
Q3
Airtel Africa , BT Group, Shell
Q4
OMV Petrom S.A. GDR (REG S)
GMS
Valirx
FINALS
OMV Petrom S.A. GDR (REG S), Shell
SPECIAL EX-DIVIDEND DATE
Hollywood Bowl Group, ICG-Longbow Senior Secured UK Property Debt Investments Ltd
AGMS
Abrdn Equity Income Trust, Agronomics Limited, Alteration Earth, Baillie Gifford European Growth Trust , Hargreave Hale AIM VCT , Hargreave Hale AIM VCT , JPMorgan Indian Investment Trust, Sage Group, Schroder European Real Estate Investment Trust
TRADING ANNOUNCEMENTS
Cranswick, JTC
FINAL EX-DIVIDEND DATE
Baronsmead Second Venture Trust, Baronsmead Venture Trust, Hollywood Bowl Group, Paragon Banking Group, Ramsdens Holdings , Treatt, Watkin Jones
Friday 03 February
INTERIM DIVIDEND PAYMENT DATE
Bisichi , Dr. Martens , Ferguson, Halma, Jet2, JPMorgan European Discovery Trust, QinetiQ Group, Severfield, Vodafone Group
QUARTERLY PAYMENT DATE
CT UK High Income Trust, CT UK High Income Trust B , TwentyFour Select Monthly Income Fund Limited
INTERNATIONAL ECONOMIC ANNOUNCEMENTS
ISM Services (US) (15:00)
Non-Farm Payrolls (US) (13:30)
PMI Composite (EU) (09:00)
PMI Composite (GER) (08:55)
PMI Composite (US) (14:45)
PMI Services (EU) (09:00)
PMI Services (GER) (08:55)
PMI Services (US) (14:45)
Producer Price Index (EU) (10:00)
Unemployment Rate (US) (13:30)
SPECIAL DIVIDEND PAYMENT DATE
B&M European Value Retail S.A. (DI)
AGMS
Catalyst Media Group, Cerillion , Focusrite
UK ECONOMIC ANNOUNCEMENTS
PMI Composite (09:30)
PMI Services (09:30)
FINAL DIVIDEND PAYMENT DATE
Cardiff Property, Catalyst Media Group, Diploma, JPMorgan Japanese Inv Trust, Topps Tiles