Week ahead: Euro area and US inflation data in focus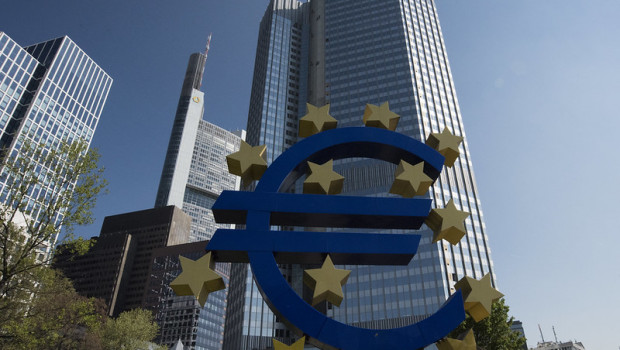 Financial markets' focus over the last week of September would be on the latest consumer price data due out in the single currency bloc.
Consensus was that year-on-year gains in the single currency bloc's headline CPI slowed from 5.2% in August to 4.5% in September.
Preliminary inflation readings due out in Germany and Spain the day before would give investors a foretaste of what to expect.
Also due out was a barrage of economic reports in the U.S..
The first two sessions of the week would see the release of a smattering of regional factory activity survey readings, alongside multiple reports on the state of the country's housing market.
Nonetheless, investors would have to wait until Friday for the week's key release on that side of the Atlantic, the personal income and spending report.
Particular attention would be paid to the price gauges included in that report, which were expected to show inflation pressures continuing to ebb at the core level.
Also due to be published on the same day was the final reading for September on the University of Michigan's closely followed consumer confidence index.
In Japan, Thursday would bring with it a barrage of indicators, including for industrial production and consumer price inflation in Tokyo.
On home shores, the last day of the week would see the release of readings for consumer credit growth and mortageg approvals in August.
Monday 25 September
FINALS
Anglesey Mining, Enteq Technologies, Wilmington, Gulf Investment Fund
INTERIMS
GETECH Group, Real Estate Investors, Amur Minerals Corporation, SpaceandPeople, Clontarf Energy, Windar Photonics, Ondine Biomedical Inc. NPV (CDI), MHP SA GDR (Reg S), Caspian Sunrise, Spectra Systems Corporation, IQGEO Group, Crimson Tide, Oracle Power, Alphawave IP Group, Brighton Pier Group (The), Invinity Energy Systems, Venture Life Group, Aurrigo International, Coro Energy, Panther Metals, Devolver Digital, Inc. (DI) Reg S Cat 3/144A, Baron Oil
TRADING ANNOUNCEMENTS
Entain, Saietta Group, Pelatro
AGMs
Ondo Insurtech
GMs
Thomaslloyd Energy Impact Trust, Amte Power, Synthomer, Thomaslloyd Energy Impact Trust
ANNUAL REPORT
Victoria, Anglesey Mining, Mothercare, Gulf Investment Fund
DRILLING REPORT
Altona Rare Earths
SPECIAL DIVIDEND PAYMENT DATE
NB Distressed Debt Investment Fund Limited Ext Shs
QUARTERLY EX-DIVIDEND DATE
General Electric Co (CDI)
INTERNATIONAL ECONOMIC ANNOUNCEMENTS
IFO Current Assessment (GER) (09:00)
IFO Business Climate (GER) (09:00)
IFO Expectations (GER) (09:00)
Tuesday 26 September
FINALS
Time Finance, Accrol Group Holdings, Newmark Security PLC, Saietta Group, Finsbury Food Group, Origin Enterprises (CDI), PZ Cussons, Close Brothers Group
INTERIMS
Cambridge Cognition Holdings, Learning Technologies Group, Yu Group, Card Factory, Safestay, Diaceutics, Lifesafe Holdings, DP Poland, EKF Diagnostics Holdings, Next 15 Group, Wentworth Resources NPV, Niox Group, Mortgage Advice Bureau (Holdings), Alliance Pharma, Tinybuild Inc. (DI) (Reg s, CAT 3), Animalcare Group, Boku, Inc (DI) Reg S Cat 3/144A, The Mission Group, DigitalBox, Dillistone Group
TRADING ANNOUNCEMENTS
PZ Cussons
AGMs
Redde Northgate, Knights Group Holdings, Orient Telecoms, Supreme, Miton UK Microcap Trust, Scholium Group, Saietta Group, Cropper (James), Cohort
GMs
Tern
INTERNATIONAL ECONOMIC ANNOUNCEMENTS
House Price Index (US) (14:00)
Consumer Confidence (US) (15:00)
New Homes Sales (US) (15:00)
Wednesday 27 September
FINALS
Avingtrans
INTERIMS
iome Technologies, Zinc Media Group, T42 Iot Tracking Solutions NPV, Safestyle UK, Arix Bioscience, Skillcast Group, Everyman Media Group, Fadel Partners, Inc Com Stk Usd0.001 (Di) Regs Cat 3/144A, Pennant International Group, Pendragon, Pantheon Infrastructure, Plant Health Care, Amicorp FS (UK), BioPharma Credit, Xeros Technology Group
AGMs
AO World, Empyrean Energy, Schroder Real Estate Investment Trust Ltd, Amigo Holdings, First Property Group, Coral Products, System1 Group, Baltic Classifieds Group
INTERNATIONAL ECONOMIC ANNOUNCEMENTS
GFK Consumer Confidence (GER) (07:00)
M3 Money Supply (EU) (09:00)
MBA Mortgage Applications (US) (12:00)
Durable Goods Orders (US) (13:30)
Crude Oil Inventories (US) (15:30)
Thursday 28 September
FINALS
Hansard Global, Renalytix (Reg S), Atlantic Lithium Limited NPV (DI), Avation
INTERIMS
RBG Holdings, Novacyt S.A. (CDI), eEnergy Group, Trinity Exploration & Production, Trellus Health, Phoenix Group Holdings, Avacta Group, Celadon Pharmaceuticals, Shield Therapeutics, Ceres Power Holdings, XLMedia
Q4
Renalytix (Reg S)
TRADING ANNOUNCEMENTS
Mitchells & Butlers
AGMs
Zoo Digital Group, FRP Advisory Group, Oxford Cannabinoid Technologies Holdings, Kromek Group, Babcock International Group, Redcentric, CT Global Managed Portfolio Trust Inc Shs, CT, Global Managed Portfolio Trust Grwth Shs,, TPXimpact Holdings, NWF Group, Revolution Beauty Group, Diageo
GMs
Centralnic Group
FINAL EX-DIVIDEND DATE
Kainos Group, FIH Group, Trifast, Diverse Income Trust (The), Van Elle Holdings, Fletcher King, FRP Advisory Group, Alumasc Group, City of London Investment Group, Mid Wynd International Inv Trust, Mercia Asset Management, Miton UK Microcap Trust, Litigation Capital Management Limited (DI), Barratt Developments, PHSC, Gateley (Holdings)
FINAL DIVIDEND PAYMENT DATE
Base Resources Ltd, BHP Group Limited NPV (DI
INTERIM EX-DIVIDEND DATE
Uniphar (CDI), Computacenter, BlackRock Energy and Resources Income Trust, M&G, Rightmove, JPMorgan Multi-Asset Growth & Income, Games Workshop Group, UIL Limited (DI), EPWIN GROUP, Fintel, Puma Alpha Vct, Advanced Medical Solutions Group, Lowland Investment Co, Wynnstay Group, FEVERTREE DRINKS, Gore Street Energy Storage Fund, Chesnara, TP Icap Group, Hipgnosis Songs Fund Limited NPV, Wickes Group, Henry Boot, Good Energy Group, Smurfit Kappa Group (CDI), Volta Finance Limited NPV (GBP), Petershill Partners, Braime Group 'A'NON.V, HGCapital Trust, Mobeus Income & Growth Vct, Phoenix Group Holdings, Volta Finance Limited, Life Science REIT, Braime Group, abrdn Smaller Companies Income Trust, Central Asia Metals
SPECIAL EX-DIVIDEND DATE
Mid Wynd International Inv Trust
QUARTERLY EX-DIVIDEND DATE
Mercantile Investment Trust (The), Value and Indexed Property Income Trust, Duke Royalty Limited, Alpha Real Trust Ltd., Ecora Resources, British American Tobacco
UK ECONOMIC ANNOUNCEMENTS
Nationwide House Price Index (07:00)
INTERNATIONAL ECONOMIC ANNOUNCEMENTS
Industrial Confidence (EU) (10:00)
Services Sentiment (EU) (10:00)
Business Climate Indicator (EU) (10:00)
Consumer Confidence (EU) (10:00)
Economic Sentiment Indicator (EU) (10:00)
Continuing Claims (US) (13:30)
Personal Consumption Expenditures (US) (13:30)
Gross Domestic Product (US) (13:30)
Initial Jobless Claims (US) (13:30)
Pending Homes Sales (US) (15:00)
Friday 29 September
FINALS
CAP-XX Limited
INTERIMS
Frenkel Topping Group, Directa Plus, Personal Group Holdings, CMO Group
AGMs
Kodal Minerals, Enteq Technologies, Finncap Group, Goodwin Plc, Naked Wines, Hellenic Dynamics, Andrada Mining Limited NPV, 600 Group, ITM Power, ZCCM Investments Holdings 'B' Shares, Shearwater Group
FINAL DIVIDEND PAYMENT DATE
Solid State, Redde Northgate, Thames Ventures Vct 2 Ventures, Thames Ventures Vct 2 Healthcare, Supreme, Artemis Alpha Trust, Knights Group Holdings, DSW Capital
INTERIM DIVIDEND PAYMENT DATE
Antofagasta, Gresham House Energy Storage Fund
Albion Development VCT, Mondi, Develop North, SDCL Energy Efficiency Income Trust, Carr's Group, Robert Walters, International Personal Finance, Triple Point Energy Transition, Tclarke, Centamin (DI), Henderson Diversified Income Ltd., Imperial Brands, Vector Capital, Alliance Trust, Ct Uk Capital and Income Investment Trust, Triple Point Social Housing Reit, Temple Bar Inv Trust, Abrdn Japan Investment Trust, Ediston Property Investment Company, Harmony Energy Income Trust, Atlantis Japan Growth Fund Ltd., Balanced Commercial Property Trust Limited
QUARTERLY PAYMENT DATE
HICL Infrastructure, RM Infrastructure Income, Diversified Energy Company, Downing Renewables & Infrastructure Trust, Premier Miton Global Renewables Trust, The Renewables Infrastructure Group Limited, NextEnergy Solar Fund Limited Red, Energean, Pollen Street
UK ECONOMIC ANNOUNCEMENTS
Current Account (07:00)
Gross Domestic Product (07:00)
Consumer Credit (09:30)
M4 Money Supply (09:30)
Mortgage Approvals (09:30)
INTERNATIONAL ECONOMIC ANNOUNCEMENTS
Retail Sales (GER) (07:00)
Import Price Index (GER) (07:00)
Unemployment Rate (GER) (08:55)
Personal Consumption Expenditures (US) (13:30)
Personal Income (US) (13:30)
Personal Spending (US) (13:30)
Chicago PMI (US) (14:45)
U. of Michigan Confidence (Final) (US) (15:00)