Week ahead: ECB, Nordstream 1, Global PMIs and UK CPI in the spotlight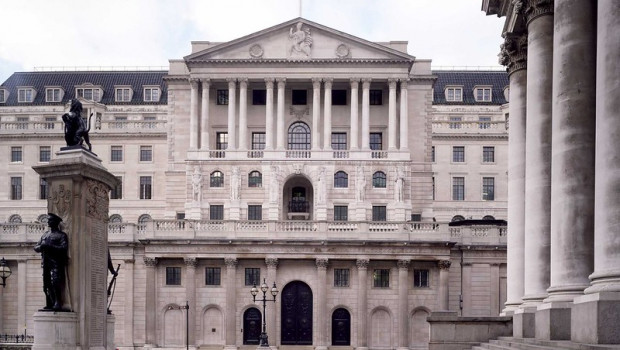 All eyes over the coming week will be on the European Central Bank's policy meeting on Thursday.
Rate-setters in Frankfurt are expected to announce a 25 basis point hike in short-term official interest rates to -0.25% as well as the broad guidelines of their new anti-fragmentation tool.
Worth noting, on the same say day Russia's Gazprom is expected to announce whether or not it will resume natural gas exports to Germany via the Nordstream 1 pipeline.
Ahead of those two events, on Tuesday, the Office for National Statistics will release its UK employment report for May, followed by a reading on June's Consumer Price Index on the following day.
Friday will bring with it a raft of UK data, including for consumer confidence in July and final readings for S&P Global's manufacturing and services sector Purchasing Managers' Indices for that same month.
Stateside meanwhile the week's key economic release will be the Federal Reserve Bank of Philadelphia's regional factory index for July, on Thursday.
In Asia, policy makers in China will decide on interest rates on Wednesday, followed by those in Japan and Indonesia the next day.
Monday 18 July
INTERIMS
Audioboom Group
AGMS
Audioboom Group, Halma, JPMorgan European Discovery Trust
TRADING ANNOUNCEMENTS
Tortilla Mexican Grill, Tristel
FINAL DIVIDEND PAYMENT DATE
Helios Underwriting
Tuesday 19 July
INTERIMS
Photo-Me International, PJSC Magnitogorsk Iron & Steel Works GDR (Reg S), PJSC Magnitogorsk Iron & Steel Works GDR (Reg S)
INTERNATIONAL ECONOMIC ANNOUNCEMENTS
Building Permits (US) (13:30)
Housing Starts (US) (13:30)
Q2
PJSC Magnitogorsk Iron & Steel Works GDR (Reg S)
AGMS
Arrow Exploration Corp. (Cdi), Begbies Traynor Group, Clean Power Hydrogen, e-Therapeutics, Norcros, TPXimpact Holdings, Wynnstay Properties
TRADING ANNOUNCEMENTS
BHP Group Limited NPV (DI), City of London Investment Group, IntegraFin Holding, Luceco , Wise Class A
UK ECONOMIC ANNOUNCEMENTS
Claimant Count Rate (07:00)
Unemployment Rate (07:00)
FINAL DIVIDEND PAYMENT DATE
Dr. Martens
Wednesday 20 July
QUARTERLY PAYMENT DATE
Alpha Real Trust Ltd.
INTERNATIONAL ECONOMIC ANNOUNCEMENTS
Crude Oil Inventories (US) (15:30)
Current Account (EU) (09:00)
Existing Home Sales (US) (15:00)
MBA Mortgage Applications (US) (12:00)
Producer Price Index (GER) (07:00)
Q2
Centamin (DI)
AGMS
ADM Energy , Alkemy Capital Investments , Biffa, Bloomsbury Publishing, Deepverge Plc , Experian, Fidelity China Special Situations , HarbourVest Global Private Equity Limited A Shs, HICL Infrastructure , Novacyt S.A. (CDI), PayPoint, Plaza Centers NV, Premier Foods, ProVen Growth & Income VCT, ProVen VCT, Royal Mail, Triad Group, Urban Logistics Reit
TRADING ANNOUNCEMENTS
Petropavlovsk, Royal Mail
UK ECONOMIC ANNOUNCEMENTS
Consumer Price Index (07:00)
Producer Price Index (07:00)
Retail Price Index (07:00)
FINAL DIVIDEND PAYMENT DATE
Panther Securities
Thursday 21 July
INTERIMS
Howden Joinery Group, Nokia OYJ
INTERIM EX-DIVIDEND DATE
Avast, Bellevue Healthcare Trust (Red), Blackrock Income And Growth Investment Trust, Hercules Site Services , Micro Focus International, Northern Venture Trust, Porvair
QUARTERLY PAYMENT DATE
Brunner Inv Trust
QUARTERLY EX-DIVIDEND DATE
Custodian Reit , JpMorgan China Growth & Income , JPMorgan Claverhouse Inv Trust, M Winkworth
INTERNATIONAL ECONOMIC ANNOUNCEMENTS
Continuing Claims (US) (13:30)
ECB Interest Rate (EU) (13:15)
Initial Jobless Claims (US) (13:30)
Philadelphia Fed Index (US) (13:30)
Q2
Nokia OYJ
FINALS
Redcentric, The Fulham Shore
SPECIAL EX-DIVIDEND DATE
Vivo Energy
AGMS
Big Yellow Group, Edinburgh Inv Trust, Evgen Pharma, Fuller Smith & Turner, Intermediate Capital Group, Intermediate Capital Group, Intermediate Capital Group, Johnson Matthey, Octopus AIM VCT, Pennon Group, QinetiQ Group, SSE, VP, Weiss Korea Opportunity Fund Ltd, Workspace Group, Zephyr Energy
TRADING ANNOUNCEMENTS
AJ Bell, Brewin Dolphin Holdings, Close Brothers Group, Diploma, DP Eurasia N.V. (DI) , Dunelm Group, Frasers Group , Intermediate Capital Group, PensionBee Group , QinetiQ Group, SSE, Workspace Group
UK ECONOMIC ANNOUNCEMENTS
Public Sector Net Borrowing (07:00)
FINAL DIVIDEND PAYMENT DATE
Concurrent Technologies, DCC (CDI), Learning Technologies Group , New Century AIM VCT 2, Skillcast Group
FINAL EX-DIVIDEND DATE
Castings, Cranswick, Industrials Reit Limited, Investec, Northern 3 VCT, Pennon Group, Volex
Friday 22 July
INTERIMS
Beazley, Novolipetsk Steel GDS (Reg S)
INTERIM DIVIDEND PAYMENT DATE
Impax Asset Management Group, New Century AIM VCT, RWS Holdings, Tavistock Investments
QUARTERLY PAYMENT DATE
ICG Enterprise Trust, Real Estate Investors
FINALS
FRP Advisory Group
SPECIAL DIVIDEND PAYMENT DATE
Personal Assets Trust
SPECIAL EX-DIVIDEND DATE
SLF Realisation Fund Limited C Shs NPV, SLF Realisation Fund Limited NPV
AGMS
DP Aircraft I Limited Pref , Homeserve, JD Sports Fashion, Landore Resources Limited NPV, President Energy, Quantum Blockchain Technologies, TwentyFour Select Monthly Income Fund Limited , United Utilities Group, WANdisco
UK ECONOMIC ANNOUNCEMENTS
GFK Consumer Confidence (00:01)
Retail Sales (07:00)
FINAL DIVIDEND PAYMENT DATE
Abrdn Japan Investment Trust , Airtel Africa , Amati AIM Vct , Devro, Flowtech Fluidpower, Land Securities Group, Medica Group , RS Group, Serica Energy