Week ahead: Chinese data, G-20 finance ministers meeting in focus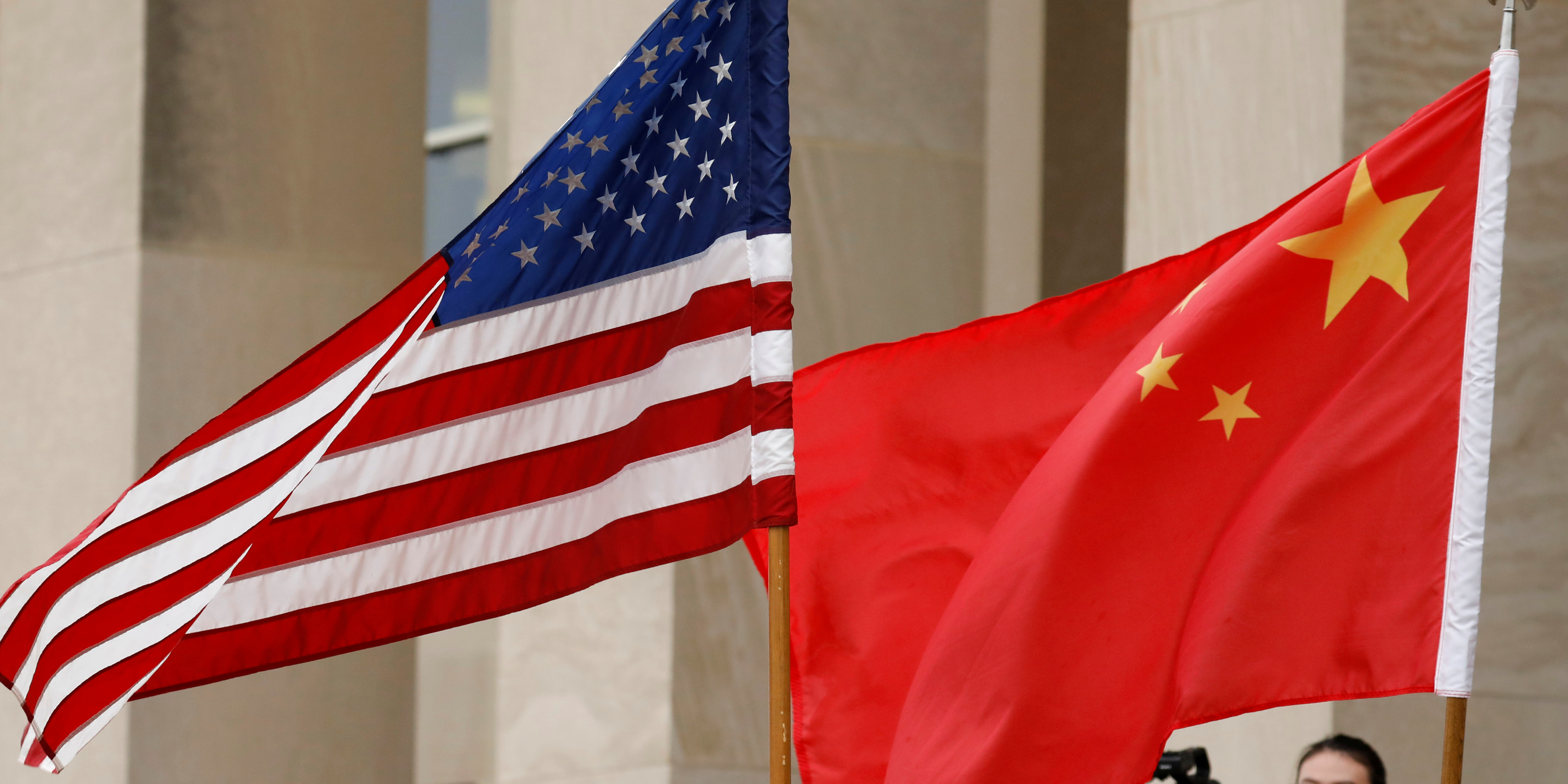 The focus over the coming week will be on a barrage of data out of the People's Republic of China, as investors try to better gauge how the Asian giant is coping with the ongoing slowdown and trade tensions.
First out on Monday, will data on Chinese foreign trade and money supply referencing the month of May, following by a reading on consumer prices on Wednesday and for retail sales, industrial production and fixed asset investment on Friday.
A slew of economic indicators were also expected in Japan over the coming weekend, including on first quarter gross domestic product and foreign trade in April.
As an aside, according to analysts at JP Morgan the Bank of Japan was set to cut official short-term interest rates further into negative territory in September, from -0.1% to -0.3%.
And on Saturday, G-20 finance ministers would meet in Fukuoka, Japan, where US Treasury Secretary Steve Mnuchin was expected to meet with his Chinese counterpart.
In parallel, data on US factory gate and consumer level prices in May were scheduled for release on Tuesday and Wednesday, followed by the monthly retail sales report on Friday.
Back in the UK, the spotlight would be on manufacturing figures for April on Monday and the May employment report on Tuesday.
Rate-setters in Switzerland were due to meet to decide on rates on Thursday.
Monday June 10
INTERIM DIVIDEND PAYMENT DATE
Barloworld Ltd.
QUARTERLY PAYMENT DATE
IBM Corp.
INTERNATIONAL ECONOMIC ANNOUNCEMENTS
Services Confidence (EU) (09:30)
GMS
Nova Ljubljanska Banka D.D., Ljubljana GDR (Reg S)
FINALS
Codemasters Group Holdings
ANNUAL REPORT
Biotech Growth Trust (The)
AGMS
Angling Direct , Cyanconnode Holdings, Nasstar, Nasstar, SEC S.P.A. (CDI), Seneca Growth Capital Vct, Time Out Group, Zegona Communications
UK ECONOMIC ANNOUNCEMENTS
Balance of Trade (09:30)
Gross Domestic Product (09:30)
Index of Services (09:30)
Industrial Production (09:30)
Manufacturing Production (09:30)
FINAL DIVIDEND PAYMENT DATE
Bank of Ireland Group , SDL, Vivo Energy
FINAL EX-DIVIDEND DATE
Compagnie de St-Gobain SA
Tuesday June 11
INTERIMS
Oxford Metrics, RWS Holdings
INTERIM DIVIDEND PAYMENT DATE
McCarthy & Stone
QUARTERLY EX-DIVIDEND DATE
Total SA
INTERNATIONAL ECONOMIC ANNOUNCEMENTS
Producer Price Index (US) (13:30)
GMS
LXI Reit
FINALS
Augmentum Fintech, B.P. Marsh & Partners, CML Microsystems, Halma, IG Design Group, Iomart Group, Motorpoint Group, Oxford Instruments, Trifast
ANNUAL REPORT
Trifast
EGMS
Funding Circle SME Income Fund
AGMS
Aberdeen Standard European Logistics Income, Bisichi Mining, Hansteen Holdings, Martin Currie Global Portfolio Trust, New Century AIM VCT 2, OptiBiotix Health, Primary Health Properties, Sigmaroc , Somero Enterprises Inc. (DI), VPC Specialty Lending Investments
UK ECONOMIC ANNOUNCEMENTS
Claimant Count Rate (09:30)
Wednesday June 12
INTERIMS
PCF Group
INTERIM DIVIDEND PAYMENT DATE
British Smaller Companies VCT, Diploma
QUARTERLY PAYMENT DATE
Tritax Eurobox (EUR), Tritax Eurobox (GBP)
INTERNATIONAL ECONOMIC ANNOUNCEMENTS
Consumer Price Index (US) (13:30)
Crude Oil Inventories (US) (15:30)
MBA Mortgage Applications (US) (12:00)
FINALS
Castings, Elektron Technology, Enteq Upstream, Norcros, Park Group, Ramsdens Holdings , Ramsdens Holdings
SPECIAL DIVIDEND PAYMENT DATE
Konami Holdings Corporation
SPECIAL EX-DIVIDEND DATE
Randall & Quilter Investment Holdings (DI)
AGMS
Aminex, Anexo Group , Christie Group, Filta Group Holdings, GAN, Hellenic Telecom Industries SA ADS, London & Associated Properties, Plant Health Care, Randall & Quilter Investment Holdings (DI), Slingsby H.C, Steppe Cement Ltd, Ted Baker, Velocys plc, Walcom Group (DI), Witan Pacific Inv Trust
FINAL DIVIDEND PAYMENT DATE
BlackRock Smaller Companies Trust, Compagnie de St-Gobain SA, Hiscox Limited (DI), Hochschild Mining, Konami Holdings Corporation, Share plc
Q1
Summit Therapeutics
Thursday June 13
INTERIM EX-DIVIDEND DATE
Establishment Inv Trust, Hollywood Bowl Group, Impax Asset Management Group, Income & Growth VCT , Nexus Infrastructure , Orchard Funding Group , Shaftesbury
QUARTERLY PAYMENT DATE
Total SA
QUARTERLY EX-DIVIDEND DATE
Aberdeen Diversified Income and Growth Trust , Assura , XP Power Ltd. (DI)
INTERNATIONAL ECONOMIC ANNOUNCEMENTS
Consumer Price Index (GER) (07:00)
Continuing Claims (US) (13:30)
Industrial Production (EU) (10:00)
Initial Jobless Claims (US) (13:30)
FINALS
Consort Medical, John Laing Environmental Assets Group Limited , OnTheMarket, Smith (DS), Volex
ANNUAL REPORT
John Laing Environmental Assets Group Limited
SPECIAL EX-DIVIDEND DATE
Capital Gearing Trust, Persimmon
AGMS
Acacia Mining, Concepta, Dignity, Energean Oil & Gas , Good Energy Group, JPJ Group, Just Group, Life Settlement Assets, Middlefield Canadian Income PCC, Mirriad Advertising , Morrison (Wm) Supermarkets, Petropavlovsk, Predator Oil & Gas Holdings NPV, Shield Therapeutics, Sirius Minerals, Sopheon , Standard Life Investments Property Income Trust Ltd., Taptica International (DI), Tesco, Union Jack Oil
TRADING ANNOUNCEMENTS
PZ Cussons
FINAL EX-DIVIDEND DATE
3i Group, 3i Infrastructure, Aberdeen Japan Investment Trust , Alliance Pharma, Arena Events Group , Camellia, Capital Gearing Trust, Charles Stanley Group, Cineworld Group, Discoverie Group, Electrocomponents, Establishment Inv Trust, Ferrexpo, Forterra, Fuller Smith & Turner, Gore Street Energy Storage Fund , Helical, Inspired Energy, Intermediate Capital Group, JPMorgan Euro Small Co. Trust, Keystone Law Group , Mears Group, Mediclinic International , New Century AIM VCT 2, Next Fifteen Communications, NMC Health, Pets at Home Group , RHI Magnesita N.V. (DI), Severn Trent, Sopheon , Tatton Asset Management , Templeton Emerging Markets Inv Trust, Triple Point VCT 2011 'B', Triple Point Vct 2011 A, Vianet Group, Warpaint London , WPP, Xpediator
Friday June 14
INTERIM DIVIDEND PAYMENT DATE
Aeci 5 1/2% Prf, Avingtrans, Brewin Dolphin Holdings, Cambria Automobiles, Lok'n Store Group, Majedie Investments, Sage Group
QUARTERLY PAYMENT DATE
Carnival, Chenavari Toro Income Fund Limited NPV
INTERNATIONAL ECONOMIC ANNOUNCEMENTS
Balance of Trade (EU) (10:00)
Business Inventories (US) (15:00)
Capacity Utilisation (US) (14:15)
Industrial Production (US) (14:15)
Retail Sales (US) (13:30)
U. of Michigan Confidence (Prelim) (US) (15:00)
ANNUAL REPORT
SSE
AGMS
M. P. Evans Group, OJSC Rostelekom ADR (level I), Public Joint Stock Company Gazprom Neft ADR, Serabi Gold, Walker Greenbank
TRADING ANNOUNCEMENTS
SThree
FINAL DIVIDEND PAYMENT DATE
Advanced Medical Solutions Group, Ascential, Burford Capital , CEIBA Investments Limited NPV, Downing Three VCT H Shs, Downing Three VCT J Shs, FDM Group (Holdings), Filta Group Holdings, G4S, K3 Business Technology Group, The Gym Group