Week ahead: Brexit talks, Fedspeak in focus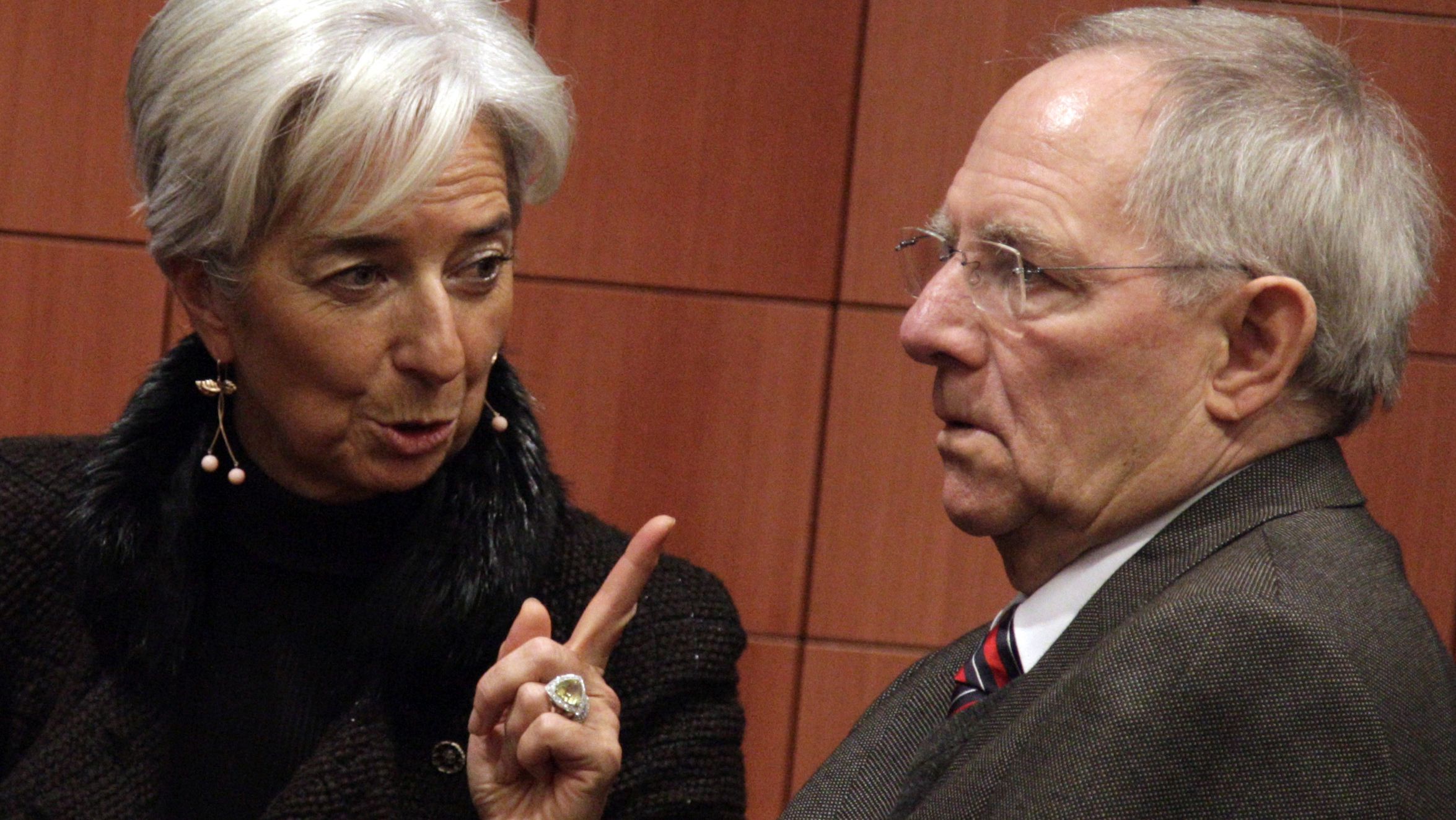 Investors will need to navigate a steady stream of data and potential risk events over the coming week.
Chief amongst those will be the ongoing very tense situation in the Middle East, followed by talks between the UK and the European Union regarding the post-Brexit trading relationship.
Against that backdrop, investors will be keeping a close eye on data on employment in Britain, for February, and consumer prices and retail sales in March.
Just behind on trader's minds in importance will be the incoming news-flow around the ongoing trade talks between the US on one side and Beijing and its NAFTA partners on the other.
One crucial aspect of UK labour data on Tuesday and inflation numbers the day, will be whether prices have been overtaken by wages. After a long squeeze on household budgets, official figures this week are set to show pay increased by 2.9% in the 12 months to February, while the consumer prices index is seen slowing to 2.6% from 2.7% a month before.
Stateside, perhaps the most important thing to keep an eye on will be the multiple speeches scheduled for throughout the week from at least seven Fed speakers, which will probably go a long way towards helping markets gauge the current state of thinking among rate-setters in the US.
Data-wise, the main release on the other side of the Pond will be the monthly US retail sales report on Monday and the Philly Fed's regional manufacturing gauge for April, on Thursday.
Tuesday is also expected to bring with it readings of China's retail sales, GDP, fixed asset investment and industrial production.
Starting from Monday markets will also be monitoring the IMF and World Bank Spring meetings taking place in Washington DC.
In company news, a Tuesday sees finals from AA and JD Sports, interims from Associated British Foods and quarterlies from Rio Tinto and Ashmore Group; Wednesday has trading statements from BHP Billiton, Bunzl, Countryside Properties, Jupiter Fund Management, Moneysupermarket.com, RELX, SEGRO and Telford Homes; Thursday's schedule includes half-year results from Debenhams and quarterlies from Acacia Mining, Essentra, Rentokil, Sky and Unilever; with Kingspan and Reckitt the highlight on a quieter Friday.
Of note will be Countryside's assessment of current housing market conditions, which could move the entire sector.
Debenhams is also likely to get plenty of attention amid the wider high street challenges and after the acceleration of its restructuring plans in February. Chief executive Sergio Bucher, who was poached from Amazon just over a year ago, in January also warned on 2018 profits due to tough festive trading and expectations of a continued competitive and volatile retail market this year.
Monday April 16
INTERIMS
Avacta Group, Carr's Group
INTERIM DIVIDEND PAYMENT DATE
National Westminster 9%pf
INTERNATIONAL ECONOMIC ANNOUNCEMENTS
Business Inventories (US) (15:00)
Retail Sales (US) (13:30)
FINALS
Shanta Gold Ltd.
ANNUAL REPORT
Legal & General Group
SPECIAL DIVIDEND PAYMENT DATE
Ferrexpo
FINAL EX-DIVIDEND DATE
Sagicor Financial Corporation Limited (DI)
Tuesday April 17
INTERIMS
APC Technology Group, Associated British Foods, Egdon Resources, Egdon Resources
INTERNATIONAL ECONOMIC ANNOUNCEMENTS
Building Permits (US) (13:30)
Capacity Utilisation (US) (14:15)
Housing Starts (US) (13:30)
Industrial Production (US) (14:15)
ZEW Survey (EU) (10:00)
ZEW Survey (GER) (10:00)
GMS
Informa, UBM
FINALS
AA , AFI Development, Christie Group, Clearstar Inc. (DI), Filta Group Holdings, Flowtech Fluidpower, Highland Gold Mining Ltd., JD Sports Fashion, Mi-Pay Group, TP Group
DRILLING REPORT
Rio Tinto
SPECIAL DIVIDEND PAYMENT DATE
Dragon-Ukrainian Properties & Development
EGMS
Societatea Nationala De Gaze Naturale Romgaz S.A. GDR (Reg S)
AGMS
Cloudbuy, Dialight, MD Medical Group Investments GDR (Reg S), Porvair
TRADING ANNOUNCEMENTS
Ashmore Group, Porvair
UK ECONOMIC ANNOUNCEMENTS
Unemployment Rate (09:30)
Claimant Count Rate (09:30)
Average earnings (09:30)
Wednesday April 18
INTERIM DIVIDEND PAYMENT DATE
JPMorgan Mid Cap Inv Trust
QUARTERLY PAYMENT DATE
Assura , SQN Asset Finance Income Fund Limited
INTERNATIONAL ECONOMIC ANNOUNCEMENTS
Consumer Price Index (EU) (10:00)
Crude Oil Inventories (US) (15:30)
MBA Mortgage Applications (US) (12:00)
Wholesale Price Index (GER) (07:00)
GMS
Harwood Wealth Management Group, Purplebricks Group
FINALS
Be Heard Group, GYG, Mercantile Investment Trust (The)
ANNUAL REPORT
Mercantile Investment Trust (The), Property Franchise Group
DRILLING REPORT
BHP Billiton, Hochschild Mining, Polymetal International
SPECIAL DIVIDEND PAYMENT DATE
VinaLand Ltd
SPECIAL EX-DIVIDEND DATE
Stadium Group
AGMS
88 Energy Limited (DI), Bunzl, European Assets Trust , Green Energy Technology Inc. GDR (Reg S), Harwood Wealth Management Group, Hunting, JPMorgan Claverhouse Inv Trust, Petards Group, Primary Health Properties, RTC Group, TOC Property Backed Lending Trust
TRADING ANNOUNCEMENTS
Bunzl, Chamberlin, Countryside Properties, Jupiter Fund Management , Mediclinic International , Primary Health Properties, Relx plc, SEGRO, Telford Homes
UK ECONOMIC ANNOUNCEMENTS
Consumer Price Index (09:30)
Producer Price Index (09:30)
Retail Price Index (09:30)
Thursday April 19
INTERIMS
Gattaca
INTERIM EX-DIVIDEND DATE
Barratt Developments, British Smaller Companies VCT, Northamber, SCS Group
QUARTERLY EX-DIVIDEND DATE
Ediston Property Investment Company, Honeycomb Investment Trust, Merchants Trust, TwentyFour Select Monthly Income Fund Limited
INTERNATIONAL ECONOMIC ANNOUNCEMENTS
Continuing Claims (US) (13:30)
Initial Jobless Claims (US) (13:30)
Philadelphia Fed Index (US) (13:30)
Q3
Sky
GMS
Arabian Food Industries Company Domty S.A.E. GDR (Reg S), Candover Investments
FINALS
Camellia, Hvivo, Xeros Technology Group
ANNUAL REPORT
North Midland Construction
SPECIAL EX-DIVIDEND DATE
Bodycote, John Laing Group
AGMS
Domino's Pizza Group, Essentra, Essentra, Herald Investment Trust, IDOX, MPAC Group, Relx plc, RM Secured Direct Lending, Sampo OYJ, Science Group , SEGRO, Stratex International
TRADING ANNOUNCEMENTS
Rentokil Initial
UK ECONOMIC ANNOUNCEMENTS
Current Account (EU) (09:00)
Retail Sales (09:30)
FINAL DIVIDEND PAYMENT DATE
Law Debenture Corp., Low & Bonar
FINAL EX-DIVIDEND DATE
AFH Financial Group , Aggreko, Amiad Water Systems Ltd, BAE Systems, Balfour Beatty, Bank of Ireland Group , BBGI SICAV S.A. (DI), Belvoir Lettings, Bodycote, Capital & Counties Properties , Capital & Regional, Communisis, Drax Group, Fevertree Drinks, Global Ports Holding, Greggs, Informa, Inmarsat, Intu Properties, John Laing Group , Kerry Group 'A' Shares, Lloyds Banking Group, M. P. Evans Group, Marble Point Loan Financing Limited NPV, McColl's Retail Group , Octopus AIM VCT 2, Pendragon, Polypipe Group , Property Franchise Group, Rathbone Brothers, RPS Group, Science Group , Standard Life Aberdeen, Taptica International (DI), Tyman, UBM, Vitec Group, Wood Group (John), Zotefoams
Friday April 20
INTERIM DIVIDEND PAYMENT DATE
Bioventix, Craneware, Go-Ahead Group, Origin Enterprises
QUARTERLY PAYMENT DATE
XP Power Ltd. (DI)
INTERNATIONAL ECONOMIC ANNOUNCEMENTS
Producer Price Index (GER) (07:00)
IMSS
Reckitt Benckiser Group
SPECIAL DIVIDEND PAYMENT DATE
Somero Enterprises Inc. (DI)
AGMS
Bank of Ireland (Governor & Company Of The) Non-Cum Prf 'A' Liquidation, Bank of Ireland Group , Byblos Bank SAL GDR (Reg S), HSBC Holdings, PAO Novatek GDR (Reg S)
TRADING ANNOUNCEMENTS
Record
FINAL DIVIDEND PAYMENT DATE
Chemring Group, Heavitree Brewery, Heavitree Brewery 'A' Shares, IDOX, Somero Enterprises Inc. (DI), XLMedia