Week ahead: Parliament to vote on EU Withdrawal bill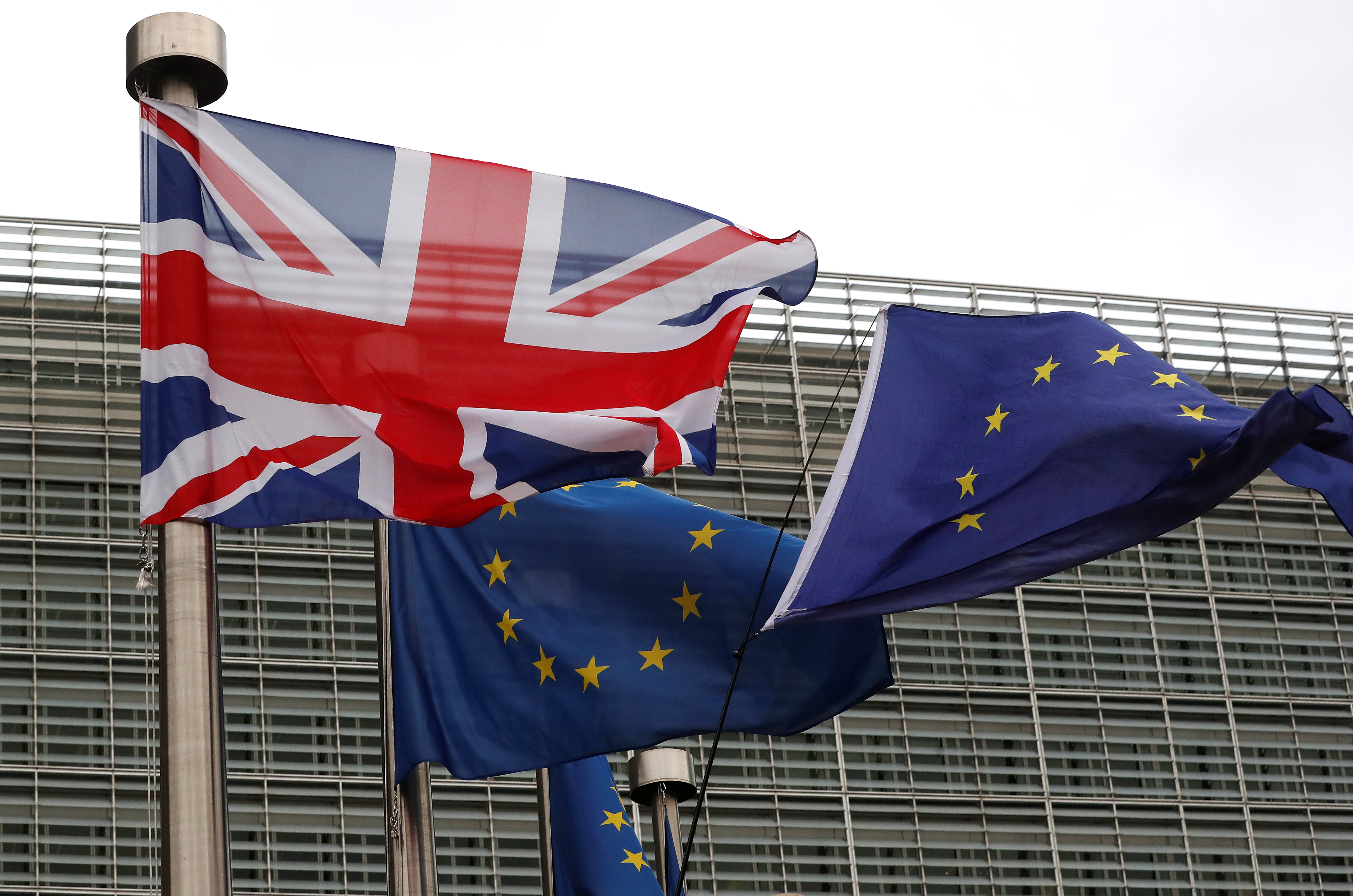 Markets' attention will be squarely on the vote in Parliament on the Prime Minister's proposed withdrawal plan and given the very high probability that it will be summarily dismissed by MPs, on Theresa May's reaction.
Many observers have penciled-in 21 January as the deadline for Theresa May to cobble together an alternative or have Parliament take the lead.
The following day, the Office of National Statistics will publish its first estimate for the December CPI, followed by the latest monthly retail sales data at the end of the week.
Next in terms of the potential market impact may be the latest economic data out of China, with readings on the Asian giant's trade with the rest of the world due out on Monday and money supply data expected on Tuesday.
Stateside, the spotlight will continue to shine on the the various speeches from the remainder of the US central bank's regional presidents and board members who have not yet updated the public on their policy views.
Investors will also be keeping an eye out for figures on US factory gate prices covering the month of December on Tuesday, as well as for a reading on consumer confidence, on Friday.
The Philly Fed index for January, which is due out on Thursday, will also be closely followed.
In the background meanwhile, barring surprises over the weekend, investors will continue to watch for a possible resolution of the partial federal government shutdown which is increasingly weighing on sentiment - as well as delaying the release of key government reports on the economy.
In that regard, among the latest victims of the policy paralysis on Capitol Hill may be the monthly US retail sales report, which at the time of writing was scheduled for Wednesday.
Monday January 14
INTERIM DIVIDEND PAYMENT DATE
Discoverie Group
QUARTERLY PAYMENT DATE
Land Securities Group
INTERNATIONAL ECONOMIC ANNOUNCEMENTS
Industrial Production (EU) (10:00)
SPECIAL DIVIDEND PAYMENT DATE
Ferrexpo
AGMS
Pantheon Resources
TRADING ANNOUNCEMENTS
Dechra Pharmaceuticals, JD Sports Fashion, Pagegroup, Restore, Revolution Bars Group, Tarsus Group, XP Power Ltd. (DI)
FINAL DIVIDEND PAYMENT DATE
Barloworld Ltd.
Tuesday January 15
INTERIMS
Games Workshop Group, Knights Group Holdings
INTERNATIONAL ECONOMIC ANNOUNCEMENTS
Balance of Trade (EU) (10:00)
Producer Price Index (US) (13:30)
FINALS
Elegant Hotels Group , Watkin Jones
AGMS
C4X Discovery Holdings , Manchester & London Investment Trust
TRADING ANNOUNCEMENTS
Ashmore Group, Big Yellow Group, Boohoo Group, Hays, Mears Group, Persimmon, Provident Financial, The Gym Group
Wednesday January 16
INTERIMS
1pm
INTERIM DIVIDEND PAYMENT DATE
Babcock International Group, Berkeley Group Holdings (The), Mind Gym, Royal Mail, Templeton Emerging Markets Inv Trust, Ventus 2 VCT, Ventus 2 VCT 'C' Shares, Ventus VCT, Ventus VCT 'C' Shares
QUARTERLY PAYMENT DATE
Assura
INTERNATIONAL ECONOMIC ANNOUNCEMENTS
Business Inventories (US) (15:00)
Consumer Price Index (GER) (07:00)
Crude Oil Inventories (US) (15:30)
Import and Export Price Indices (US) (13:30)
MBA Mortgage Applications (US) (12:00)
Retail Sales (US) (13:30)
GMS
Intertek Group, Just Group
AGMS
Diploma, Majedie Investments
TRADING ANNOUNCEMENTS
Bovis Homes Group, Cineworld Group, City of London Investment Group, Diploma, Energean Oil & Gas , Headlam Group, Hochschild Mining, Kenmare Resources, Pearson, Secure Trust Bank, TheWorks.Co.Uk, Tullow Oil
UK ECONOMIC ANNOUNCEMENTS
Consumer Price Index (09:30)
Producer Price Index (09:30)
Retail Price Index (09:30)
FINAL DIVIDEND PAYMENT DATE
Fidelity Special Values
Thursday January 17
INTERIMS
Ilika
INTERIM EX-DIVIDEND DATE
Ashtead Group, British Smaller Companies VCT 2, Consort Medical, Fletcher King, Ramsdens Holdings , SSE, Stenprop Limited
QUARTERLY EX-DIVIDEND DATE
F&C Commercial Property Trust Ltd., Scottish Inv Trust, Supermarket Income Reit
INTERNATIONAL ECONOMIC ANNOUNCEMENTS
Building Permits (US) (00:00)
Housing Starts (US) (13:30)
Wholesale Price Index (GER) (07:00)
Q3
Brown (N.) Group, Premier Foods, Whitbread
Q4
Rio Tinto
FINALS
Chemring Group
SPECIAL DIVIDEND PAYMENT DATE
LXB Retail Properties, Panther Securities
SPECIAL EX-DIVIDEND DATE
BowLeven, Scottish Inv Trust
AGMS
Aberdeen Standard Asia Focus , Aberdeen Standard Equity Income Trust , Cardiff Property, Game Digital
TRADING ANNOUNCEMENTS
4Imprint Group, Associated British Foods, DP Eurasia N.V. (DI) , Experian, Ibstock , Ten Entertainment Group
UK ECONOMIC ANNOUNCEMENTS
RICS Housing Market Survey (00:01)
FINAL EX-DIVIDEND DATE
Compass Group, CYBG , Dewhurst, Future, Hargreave Hale AIM VCT , Shaftesbury, Titon Holdings
Q1
Associated British Foods, Sage Group, SSP Group
Friday January 18
INTERIM DIVIDEND PAYMENT DATE
Charles Stanley Group, Greene King, Halfords Group, IG Design Group, IntegraFin Holding, JPMorgan Euro Small Co. Trust, Octopus AIM VCT, Sirius Real Estate Ltd., United Carpets Group, Vertu Motors
INTERNATIONAL ECONOMIC ANNOUNCEMENTS
Capacity Utilisation (US) (14:15)
Industrial Production (US) (14:15)
Philadelphia Fed Index (US) (13:30)
SPECIAL DIVIDEND PAYMENT DATE
Ranger Direct Lending Fund
EGMS
PAO Novatek GDR (Reg S), PJSC Centre For Cargo Container Traffic Transcontainer GDR (Reg S)
AGMS
Character Group, Ironveld, Kazera Global, Management Resources Solutions
TRADING ANNOUNCEMENTS
Henry Boot
UK ECONOMIC ANNOUNCEMENTS
Retail Sales (08:30)
FINAL DIVIDEND PAYMENT DATE
Focusrite, Greene King, Northamber, Scottish Oriental Smaller Companies Trust