Week ahead: Brexit talks, Fedspeak, US CPI in focus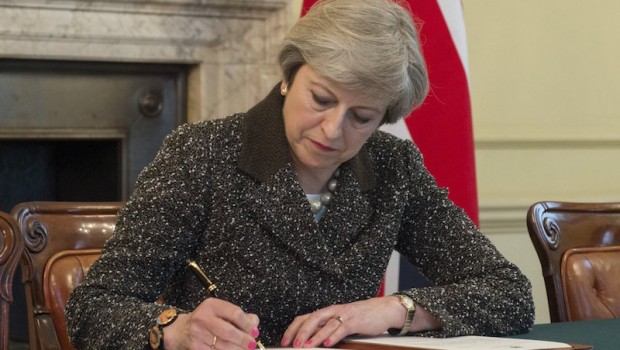 The market spotlight over the coming week is likely to be on the ongoing Brexit negotiations, given London and Brussels' stated aim of wrapping-up talks a week ahead of the 18 October summit of European Union leaders.
Against that backdrop, a spate of speeches from six top US central bank officials at the start of the week will also merit watching in the wake of the recent run-up in government bond yields around the world.
In terms of economic reports meanwhile, on Wednesday the Office for National Statistics will publish readings on manufacturing, construction and foreign trade for the month of August.
Stateside, the main releases to watch out for will be Wednesday's print on wholesale prices in September, followed by consumer price data for the same month on the following day.
Starting from Thursday, investors will also be closely monitoring the headlines for any policy-relevant remarks out of the G-20 finance ministers and IMF/World Bank annual meetings taking place in Bali, Indonesia.
Chinese data on new loans and credit for September are also scheduled for release from Wednesday onwards, with foreign trade data for that same month expected on Friday.
Monday October 08
INTERIMS
ICG Enterprise Trust
INTERIM DIVIDEND PAYMENT DATE
Hammerson
INTERIM EX-DIVIDEND DATE
Banco Bilbao Vizcaya Argentaria SA
INTERNATIONAL ECONOMIC ANNOUNCEMENTS
Industrial Production (GER) (07:00)
GMS
Dunedin Smaller Companies Inv Trust
FINALS
Bioventix
TRADING ANNOUNCEMENTS
City of London Investment Group, Codemasters Group Holdings, easyHotel, Reach, RPC Group, XP Power Ltd. (DI)
FINAL DIVIDEND PAYMENT DATE
Adept Technology Group
Tuesday October 09
INTERIMS
LiDCO Group
INTERIM DIVIDEND PAYMENT DATE
Holders Technology
INTERNATIONAL ECONOMIC ANNOUNCEMENTS
Balance of Trade (GER) (07:00)
Current Account (GER) (07:00)
FINALS
Ceres Power Holdings, Kin and Carta , Kin and Carta , Mysale Group, Transense Technologies, YouGov
DRILLING REPORT
Ferrexpo
EGMS
Bagir Group Ltd. (DI)
AGMS
Kin and Carta , Kin and Carta
TRADING ANNOUNCEMENTS
Greggs, Robert Walters
Wednesday October 10
INTERIMS
Vertu Motors, Walker Greenbank
INTERIM DIVIDEND PAYMENT DATE
Banco Bilbao Vizcaya Argentaria SA, Dairy Farm International Holdings Ltd (Bermuda), Dairy Farm International Holdings Ltd. (Jersey), Dairy Farm International Holdings Ltd. (Singapore), Hongkong Land Holding Ltd. (Bermuda), Hongkong Land Holding Ltd. (Jersey), Hongkong Land Holding Ltd. (Sing.Reg), Jardine Matheson Holdings Ltd (Singapore Reg), Jardine Matheson Holdings Ltd. (Bermuda), Jardine Matheson Holdings Ltd. (Jersey), Jardine Strategic Holdingd Ltd. (Bermuda), Jardine Strategic Holdingd Ltd. (Jersey REG), Jardine Strategic Holdings Ltd. (Singapore), Mandarin Oriental International (Bermuda), Mandarin Oriental International (Jersey), Mandarin Oriental International (Singapore), Pagegroup
INTERNATIONAL ECONOMIC ANNOUNCEMENTS
MBA Mortgage Applications (US) (12:00)
Wholesales Inventories (US) (15:00)
Q3
Pagegroup
FINALS
PRS Reit (The)
SPECIAL DIVIDEND PAYMENT DATE
Pagegroup
AGMS
Diverse Income Trust (The)
TRADING ANNOUNCEMENTS
Hollywood Bowl Group, Liontrust Asset Management, Marston's, Pagegroup, Scapa Group, Telford Homes, Vertu Motors, Whitbread
UK ECONOMIC ANNOUNCEMENTS
Balance of Trade (00:00)
Gross Domestic Product (09:30)
Index of Services (09:30)
Industrial Production (09:30)
Producer Price Index (US) (13:30)
Retail Sales (00:01)
FINAL DIVIDEND PAYMENT DATE
Colefax Group
Thursday October 11
INTERIMS
Brown (N.) Group
INTERIM DIVIDEND PAYMENT DATE
Forterra, Macfarlane Group, Restaurant Group, Zotefoams
INTERIM EX-DIVIDEND DATE
Andrews Sykes Group, Anglo Asian Mining, CareTech Holding, Centrica, Charles Taylor, Curtis Banks Group, JPMorgan Japan Smaller Companies Trust, Learning Technologies Group , Manx Telecom , Morgan Sindall Group, OneSavings Bank, Scisys, Spectris, Spirax-Sarco Engineering, Staffline Group, STM Group, Tandem Group, Ted Baker, Tesco, Volga Gas, Weir Group
QUARTERLY PAYMENT DATE
GlaxoSmithKline, XP Power Ltd. (DI)
QUARTERLY EX-DIVIDEND DATE
BlackRock Latin American Inv Trust, F&C Commercial Property Trust Ltd., Fair Oaks Income Limited 2017 Shs NPV, JPMorgan Asian Investment Trust, Marsh & Mclennan Cos Inc., Middlefield Canadian Income PCC, Primary Health Properties
INTERNATIONAL ECONOMIC ANNOUNCEMENTS
Consumer Price Index (US) (13:30)
Continuing Claims (US) (13:30)
Crude Oil Inventories (US) (16:00)
Initial Jobless Claims (US) (13:30)
GMS
Hargreaves Lansdown, LXI Reit
FINALS
Volution Group (WI), WH Smith
IMSS
Hargreaves Lansdown
SPECIAL EX-DIVIDEND DATE
Barratt Developments, JPMorgan Mid Cap Inv Trust, Superdry
AGMS
Artemis Alpha Trust, Foresight 4 VCT, Mayan Energy Limited (DI)
TRADING ANNOUNCEMENTS
Countryside Properties, Discoverie Group, Dunelm Group, Hays, Jupiter Fund Management , Mondi, Moneysupermarket.com Group
FINAL DIVIDEND PAYMENT DATE
South32 Limited (DI) , United Carpets Group
FINAL EX-DIVIDEND DATE
Barratt Developments, Begbies Traynor Group, City of London Investment Group, Close Brothers Group, CPL Resources, Fidelity Asian Values, JPMorgan Mid Cap Inv Trust, Murgitroyd Group, Octagonal, Strategic Equity Capital
Friday October 12
INTERIM DIVIDEND PAYMENT DATE
Alpha Fx Group , Arrow Global Group, Chesnara, Communisis, Computacenter, Convatec Group , Dalata Hotel Group, Drax Group, G4S, Highcroft Investment, Melrose Industries, Royal Bank of Scotland Group, RPS Group, RSA Insurance Group, SafeCharge International Group Limited (DI), The Gym Group, Total Produce, Xaar
QUARTERLY PAYMENT DATE
Aberdeen Diversified Income and Growth Trust , Duke Royalty Limited, Schlumberger Ltd., Total SA
INTERNATIONAL ECONOMIC ANNOUNCEMENTS
Consumer Price Index (GER) (07:00)
Import and Export Price Indices (US) (13:30)
Industrial Production (EU) (10:00)
U. of Michigan Confidence (Prelim) (US) (15:00)
FINALS
Produce Investments
AGMS
MBL Group
UK ECONOMIC ANNOUNCEMENTS
RICS Housing Market Survey (00:01)
FINAL DIVIDEND PAYMENT DATE
Elderstreet Draper Esprit VCT, PHSC, Sophos Group , Trifast