Tory loser hides from media as UK govt crushed in two by-elections
Labour regains Wakefield, LibDems score stunning Tiverton win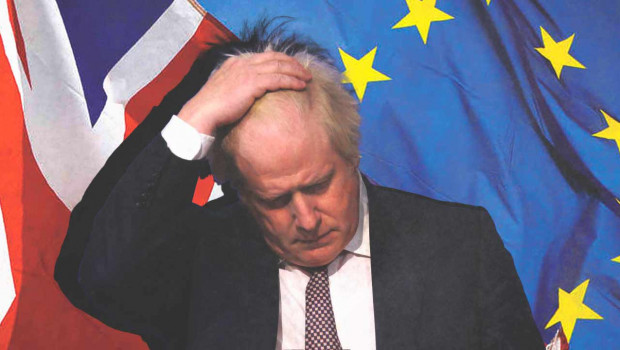 Britain's ruling Conservative Party suffered a pair of humiliating by-election defeats on Friday, ramping up the pressure on Prime Minister Boris Johnson, whose authority was already under question after a series of high-profile scandals.
The main opposition Labour Party regained the northern seat of Wakefield with a swing of 12.7% away from the Tories as it won with a majority of 4,925 votes.
Even more spectacular was the Liberal Democrat demolition of the Conservatives in the South West seat of Tiverton and Honiton, where they overturned a 24,000 voted majority with a 30% swing.
The result was so shocking that in comedic scenes, the Tory candidate Helen Hurford locked herself in a dance studio at a leisure centre where the votes were being counted. After the declaration, she left the hall immediately without making a speech.
Conservative Party co-chair Oliver Dowden, a vociferous and enthusiastic supporter of Johnson, also took the hint and resigned on Friday, with some suggesting he was preserving his own career rather than taking the fall for the defeats.
Pointedly, Dowden did not pledge allegiance to Johnson in his resignation letter, as he said he and Tory supporters were "distressed and disappointed by recent events", adding that "someone must take responsibility".
The by-elections themselves were triggered by more Tory scandal. The former Tiverton MP Neil Parish stood down after he was caught watching pornography in the House of Commons.
Wakefield, the former Labour stronghold which the Tories took for the first time in 2019, was up for grabs after the sitting Conservative Imran Nasir Ahmad Khan was convicted for child sexual assault in 2022.
Johnson is now under immense pressure, having survived a no-confidence vote earlier this month - although 148 MPs wanted him replaced as leader - and becoming the first prime minister to have been found guilty of breaking the law after he received a fine for breaking the very Covid lockdown rules he helped draw up after he attended parties in his Downing Street offices.