Liberal-National coalition scores surprise Australia election win
Morrison to form next govt; count goes on in final seats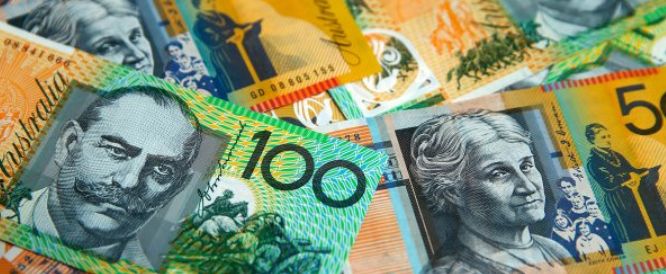 Australian Prime Minister Scott Morrison's Liberal-National coalition defied expectations over the weekend, beating out Bill Shorten's Labor Party in a shock federal election victory.
With more than three-quarters of the nation's votes counted, Morrison's conservative coalition has won, or is predicted to win, its first-full term in office with 77 seats, with Labor trailing behind on 68 seats. Only 76 are needed to form a majority.
"I've always believed in miracles," Morrison told supporters on Saturday.
"Tonight is about every single Australian who depends on their government to put them first. And that is exactly what we are going to do."
With Labor predicted to win the election for the first time in six years, Shorten resigned following the party's surprise defeat, telling members: "It is obvious that Labor will not be able to form the next government."
Labor had been badly hurt by the right wing businessman Clive Palmer, head of the United Australia Party (UAP), who spent $60m on advertising criticising Shorten's policies.
The UAP won no seats, meaning Palmer spent the money simply to deny Labor. Shorten implored the country to address climate change and stand up to the right-wing populism that forced itself into Australian politics from minor parties. He also called for Labor supporters to continue fighting for equality, for women, and for all Australians.
"I say carry on the fight," he said. "Our time will come."
Despite Morrison's talk of "miracles", a handful of seats remain too close to call, meaning the PM may be forced to lead a minority government, rather than holding on to outright control.
Australian bank shares saw their biggest rally in 10 years on Monday as the surprise conservative win eased regulation fears.
Commonwealth Bank of Australia jumped around 7%, its biggest gain since 2009, while Westpac climbed more than 8%, its biggest trading day by volume in a decade.
Australia and New Zealand Banking Group gained 7% and National Australia Bank shot up up 7.5%, giving the "Big Four" banks' market value a combined boost of over AUD $25bn.
Morrison's victory also lifted the Australian dollar a touch, however, Markets.com analyst Neil Wilson warned that bulls "shouldn't get too excited yet".
"Whilst the election may deliver some short-term relief for Aussie bulls, it's the Reserve Bank of Australia that really matters. The market is betting on a rate cut this summer and seems likely, the question is whether this is the first in a cycle of cuts or is one-and-done. Nevertheless, having taken a look at decade lows, bulls will be hopeful that we have seen a reversal in the long-term down trend."