Chinese factory output beats expectations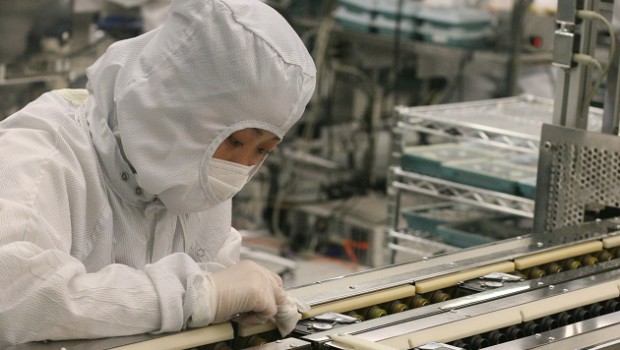 Chinese industrial production beat expectations in October and retail sales accelerated as the world's second-biggest economy continued to recover from the slump caused by Covid-19.
Factory output increased 6.9% from a year earlier, the National Statistics Bureau said. The rise was in line with September's and outpaced the 6.5% increase forecast by analysts in a Reuters survey.
Growth was supported by a 7.6% increase in exports as overseas markets have opened up after initial Covid-19 lockdowns. With employment prospects improving domestic consumers are also starting to spend more.
Retail sales rose 4.3% from a year earlier in October. The increase was less than the 4.9% expected by analysts but was the fastest growth in 2020. Car sales rose 12.5% based on increased demand for electric vehicles. Domestic tourism increased over the Golden Week holiday.
Michael Hewson, chief market analyst at CMC Markets, said: "Today's latest economic data from China was welcomed as further evidence that the Chinese economy is continuing its slow recovery from its February lockdown malaise.
"Industrial production also continued to perform well, maintaining the levels we saw in September and which are now back at the levels we saw at the end of last year. The latest October retail sales numbers have continued the slow move back into positive territory."
Pantheon Macroeconomics was less positive about the news from China. Miguel Chancho, the consultancy's senior Asia economist, said the October figures showed the industrial sector losing momentum and retail sales growing more slowly than portrayed.
"The surprisingly sturdy [industrial] print masks a continued moderation in trends at the margin, supporting our view that quarterly GDP growth will slow markedly this quarter," Chancho said. Factory output rose 0.8% month on month, the smallest monthly increase since February, and retail sales only registered their first month on month rise in October, he calculated.
The data followed the announcement that China and 14 other Asia-Pacific countries had formed the world's largest trading bloc after eight years of talks. The multilateral pact covers almost a third of the world economy and is seen as enhancing China's influence in the region.