Greggs' finance director sells £0.5m worth in shares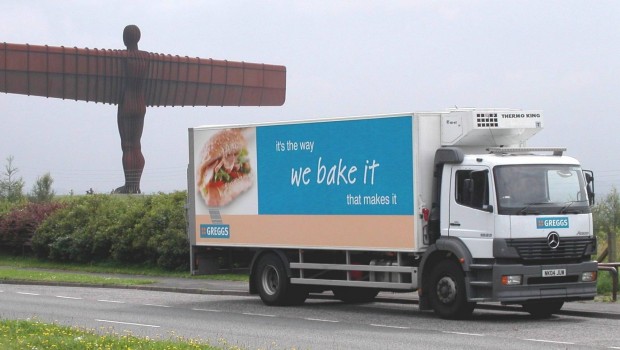 The finance director at Greggs has sold £0.5m worth in shares on Wednesday.
Richard Hutton sold 47,200 shares for an individual price of 1,145.60p, pocketing a total of £540,723.
The sale follows an exercise of 62,640 shares for 356p. The sold shares were transferred to Joanna Clare Hutton, a beneficial holding.
Following the transactions, Richard Hutton holds both directly and indirectly 77,500 shares in the company.
The bakery chain reported last yeat better-than-expected sales during th first quatter due to a new range of healthier products. It also declared a special dividend of 20p per share, which will be paid in July to shareholders.
Top Director Buys
Vernalis (VER)
Director name: Mr Nigel Sheail
Amount purchased: 84,000 @ 59.90p
Value: £50,316
Deltex Medical Group (DEMG)
Director name: Mr Nigel J Keen
Amount purchased: 227,270 @ 11.00p
Value: £25,000
Deltex Medical Group (DEMG)
Director name: Mr Mark Wippell
Amount purchased: 126,247 @ 11.00p
Value: £13,887
Top Director Sells
Greggs (GRG)
Director name: Mr Richard Hutton
Amount sold: 47,200 @ 1,145.60p
Value: £540,723
Lavendon Group (LVD)
Director name: Mr Don Kenny
Amount sold: 91,120 @ 177.00p
Value: £161,282
Lavendon Group (LVD)
Director name: Mr Alan Merrell
Amount sold: 66,533 @ 177.00p
Value: £117,763
Lavendon Group (LVD)
Director name: Mr Hayley Halloway
Amount sold: 27,428 @ 177.00p
Value: £48,548
Kingfisher (KGF)
Director name: Mr Veronique Laury
Amount sold: 10,250 @ 355.25p
Value: £36,413