Director dealings: DSW Capital CEO raises stake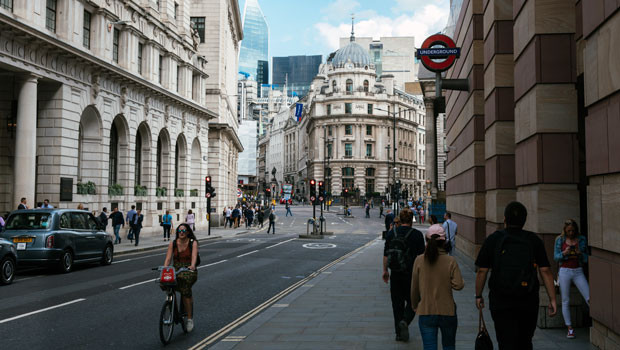 DSW Capital revealed on Tuesday that chief executive James Dow had acquired 66,666 ordinary shares in the AIM-listed professional services firm.
Dow, who co-founded the group in 2002, purchased the shares at an average price of 75.0p each, for a total value of £49,999.50.
Following the transaction, Dow holds an interest in 3.28m ordinary DSW shares, representing 15% of the company's issued share capital.
As of 1625 GMT, DSW shares were up 2.37% at 75.24p.
Reporting by Iain Gilbert at Sharecast.com
Top Director Buys
Advancedadvt Limited Npv (di) (ADVT)
Director name: Murria,Vin
Amount purchased: 450,000 @ 82.00p
Value: £369,000.00

Advancedadvt Limited Npv (di) (ADVT)
Director name: Murria,Vin
Amount purchased: 88,000 @ 82.00p
Value: £72,160.00

Dsw Capital (DSW)
Director name: Dow,James A T
Amount purchased: 66,666 @ 75.00p
Value: £49,999.50

Macau Property Opportunities Fund Ltd. (MPO)
Director name: Ling,Carmen
Amount purchased: 50,000 @ 47.70p
Value: £23,850.00

Treatt (TET)
Director name: Thakrar,Vijay
Amount purchased: 862 @ 574.50p
Value: £4,952.19

Treatt (TET)
Director name: Kennedy,Bronagh
Amount purchased: 522 @ 574.50p
Value: £2,998.89

Wetherspoon (j.d.) (JDW)
Director name: Connor ,Nigel
Amount purchased: 29 @ 523.37p
Value: £151.78

Wetherspoon (j.d.) (JDW)
Director name: Hutson,John
Amount purchased: 29 @ 523.37p
Value: £151.78

Pz Cussons (PZC)
Director name: Myers,Jonathan
Amount purchased: 80 @ 186.40p
Value: £149.12

Britvic (BVIC)
Director name: Litherland,Simon
Amount purchased: 18 @ 819.00p
Value: £147.42

Britvic (BVIC)
Director name: Wilson,Joanne
Amount purchased: 18 @ 819.00p
Value: £147.42

Pz Cussons (PZC)
Director name: Pollard,Sarah
Amount purchased: 79 @ 186.40p
Value: £147.26

Wetherspoon (j.d.) (JDW)
Director name: Whitley ,Ben
Amount purchased: 28 @ 523.37p
Value: £146.54

Trifast (TRI)
Director name: Hayes-Powell,Darren
Amount purchased: 9,333 @ 0.53p
Value: £49.65

Trifast (TRI)
Director name: Hayes-Powell,Darren
Amount purchased: 1,825 @ 0.54p
Value: £9.86


Top Director Sells
Advancedadvt Limited Npv (di) (ADVT)
Director name: Murria,Vin
Amount sold: 538,000 @ 82.00p
Value: £441,160.00

Smiths News (SNWS)
Director name: Bunting,Jonathan
Amount sold: 543,801 @ 0.45p
Value: £2,426.11