Directors deals: BP non-exec picks up some shares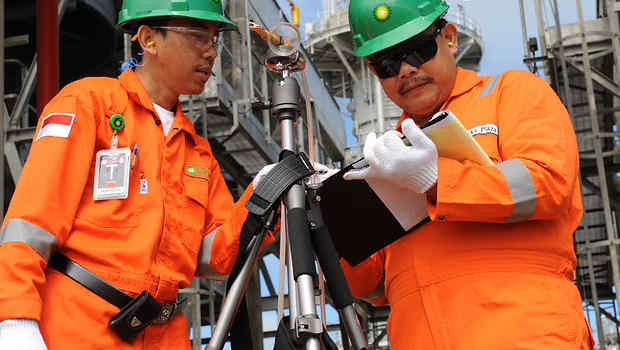 Oil major BP disclosed that one of its non-executive directors had bought a large amount of shares on 30 September.
Amanda Blanc purchased 23,500 shares for 438.92p each, for a total transaction value of £103,145.94, the company said in a statement.
On 2 August, the oil major had posted an underlying cost replacement profit - its preferred measure of profit - of $8.45bn for the second quarter, up from $6.25bn in the first and $2.8bn in the second quarter a year earlier. This was well ahead of analysts' expectations of $6.8bn.
Its sector had been one of the top performers year-to-date and some market observers were cautioning that a failure to tweak a planned price cap on Russian oil exports by the European Union might result in a spike in the price of oil.
Yet just four days before, on 26 September, analysts at JP Morgan had downgraded their recommendation for the shares from 'overweight to 'neutral' and lowered their target price from 530.0p to 520.0p.
Top Director Buys
Bp (BP.)
Director name: Blanc,Amanda
Amount purchased: 23,500 @ 438.92p
Value: £103,145.94

Aviva (AV.)
Director name: Blanc,Amanda
Amount purchased: 25,704 @ 389.39p
Value: £100,089.99

Grafton Group Ut (cdi) (GFTU)
Director name: Roney,Michael J
Amount purchased: 12,000 @ 624.70p
Value: £74,964.00

Sirius Real Estate Ltd. (SRE)
Director name: Kitchen,Daniel (Danny) John
Amount purchased: 75,000 @ 67.00p
Value: £50,250.00

Trufin (TRU)
Director name: Dentskevich,Paul
Amount purchased: 45,000 @ 65.50p
Value: £29,475.00

Lindsell Train Inv Trust (LTI)
Director name: Cazalet,Charles Julian
Amount purchased: 25 @ 97,000.00p
Value: £24,250.00

Jersey Electricity 'a' Shares (JEL)
Director name: Taylor,Tony
Amount purchased: 4,000 @ 528.00p
Value: £21,120.00

Convatec Group (CTEC)
Director name: Coussios,Constantin
Amount purchased: 9,861 @ 204.89p
Value: £20,204.40

Mortgage Advice Bureau (holdings) (MAB1)
Director name: Jones,Mike
Amount purchased: 3,000 @ 666.96p
Value: £20,008.80

Edinburgh Worldwide Inv Trust (EWI)
Director name: James,Helen
Amount purchased: 11,872 @ 168.00p
Value: £19,944.96

Thg (THG)
Director name: Moulding,Matthew
Amount purchased: 4,900,000 @ 0.39p
Value: £19,110.00

Southern Energy Corp. Npv (di) (SOUC)
Director name: Beynon,Bruce Michael
Amount purchased: 40,000 @ $0.74
Value: $17,393.37

Gresham House Energy Storage Fund (GRID)
Director name: Pitt,Cathy
Amount purchased: 6,243 @ 167.00p
Value: £10,425.81

Jersey Electricity 'a' Shares (JEL)
Director name: Austin,Philip
Amount purchased: 2,000 @ 520.00p
Value: £10,400.00

Mortgage Advice Bureau (holdings) (MAB1)
Director name: Ker,Katherine Innes
Amount purchased: 735 @ 650.00p
Value: £4,777.50

Johnson Matthey (JMAT)
Director name: Mottershead,Chris
Amount purchased: 166 @ 1,789.36p
Value: £2,970.34

Mortgage Advice Bureau (holdings) (MAB1)
Director name: Imlach,Nathan James McLean
Amount purchased: 263 @ 635.00p
Value: £1,670.05

Supermarket Income Reit (SUPR)
Director name: Davies,Frances
Amount purchased: 24,774 @ 1.01p
Value: £250.00

Great Portland Estates (GPE)
Director name: Nicholson,Dan
Amount purchased: 35 @ 430.86p
Value: £150.80

Great Portland Estates (GPE)
Director name: Sanderson,Nick
Amount purchased: 35 @ 430.86p
Value: £150.80

Great Portland Estates (GPE)
Director name: Courtauld,Toby
Amount purchased: 35 @ 430.86p
Value: £150.80


Top Director Sells