Directors dealings: Superdry's Dunkerton makes fourth share purchase in under a week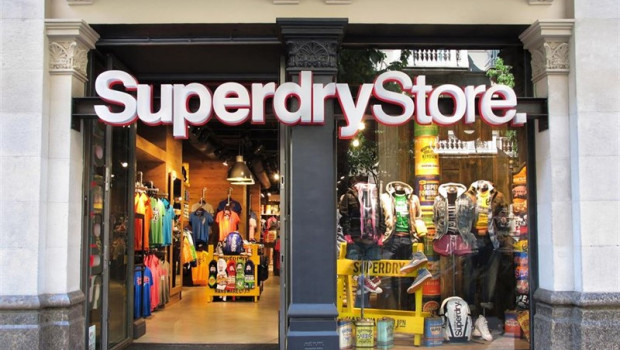 Two of clothing retailer Superdry's top executives, including its co-founder Julian Dunkerton, picked up some shares on Thursday.
And in the case of the latter it was not his first purchase in under a week.
Non-executive director Peter Williams purchased 50,000 shares in the company for a total transaction amount of £72,045.6.
Buying shares alongside him was Dunkerton who added a further 148,177 shares to hi stake for £207,447.8.
Their purchases came just three days after the company reported a wider annual loss, warning that Covid-19 had disrupted its revival plan and that its bank covenants could come under pressure.
Yet the day after the company's full-year results, broker Liberum reiterated its 'buy' stance on the shares.
The broker said the full-year numbers were "as good as could be expected considering the Covid-19 impact".
Liberum also said that while the headlines will no doubt focus on the size of the impairments and write-offs, which were larger than it expected but "all very sensible" considering the outlook and the need to reshape the cost base.
It went on to note that Superdry's cash was currently around £50m and that with new banking facilities, liquidity was not an issue.
On the same day that Liberum issued its note, Dunkerton picked up another 154,809 ordinary shares for £214,425.95.
The day before, on 21 September, Dunkerton had bought still more shares, worth £1,149,745.16.
Top Director Buys
Hongkong Land Holding Ltd. (sing.reg) (HKLD)
Director name: Kai Pang,Yiu
Amount purchased: 359,000 @ $3.65
Value: $1,310,350.03

Hongkong Land Holding Ltd. (sing.reg) (HKLD)
Director name: Kai Pang,Yiu
Amount purchased: 241,000 @ $3.65
Value: $879,650.02

Mercia Technologies (MERC)
Director name: Chamberlain,Raymond Kenneth
Amount purchased: 1,200,000 @ 20.00p
Value: £240,000.00

Superdry (SDRY)
Director name: Dunkerton,Julian
Amount purchased: 148,177 @ 140.00p
Value: £207,447.80

Bp (BP.)
Director name: Daley,Pamela
Amount purchased: 22,740 @ $3.07
Value: $57,505.05

Superdry (SDRY)
Director name: Williams ,Peter
Amount purchased: 25,000 @ 146.00p
Value: £36,500.00

Superdry (SDRY)
Director name: Williams ,Peter
Amount purchased: 25,000 @ 142.00p
Value: £35,500.00

Mercia Technologies (MERC)
Director name: Glanfield,Martin James
Amount purchased: 171,495 @ 20.00p
Value: £34,299.00

Banco Santander S.a. (BNC)
Director name: Akbari,Homaira
Amount purchased: 20,000 @ 1.55
Value: 27,927.93

H&t Group (HAT)
Director name: Withers,Richard
Amount purchased: 10,000 @ 267.00p
Value: £26,700.00

Sig (SHI)
Director name: Francis,Steve
Amount purchased: 110,619 @ 22.54p
Value: £24,933.52

Homeserve (HSV)
Director name: Grémillon,Olivier
Amount purchased: 2,000 @ 1,226.00p
Value: £24,520.00

Ninety One (N91)
Director name: Cochrane,Victoria
Amount purchased: 10,081 @ 197.27p
Value: £19,887.01

Sig (SHI)
Director name: Lovell,Alan
Amount purchased: 42,000 @ 24.28p
Value: £10,197.60

Polymetal International (POLY)
Director name: Sousa-Oliveira,M L S De
Amount purchased: 600 @ 1,678.99p
Value: £10,073.94

Mercia Technologies (MERC)
Director name: Metcalfe,Ian Roland
Amount purchased: 50,000 @ 20.00p
Value: £10,000.00

Byotrol (BYOT)
Director name: Hellyer,Nic
Amount purchased: 129,870 @ 7.70p
Value: £9,999.99

Mercia Technologies (MERC)
Director name: Viggars,Julian
Amount purchased: 52,910 @ 18.90p
Value: £9,999.99

Sig (SHI)
Director name: Lovell,Alan
Amount purchased: 38,000 @ 24.22p
Value: £9,203.60

Melrose Industries (MRO)
Director name: Twyning,Charlotte
Amount purchased: 3,969 @ 112.30p
Value: £4,457.19

Melrose Industries (MRO)
Director name: Twyning,Charlotte
Amount purchased: 3,965 @ 112.40p
Value: £4,456.66


Top Director Sells
Abal Group (SYME)
Director name: White,Dominic
Amount sold: 295,500,000 @ 0.50p
Value: £1,462,724.99