Directors dealings: S4 Capital's Martin Sorrell keeps adding to stake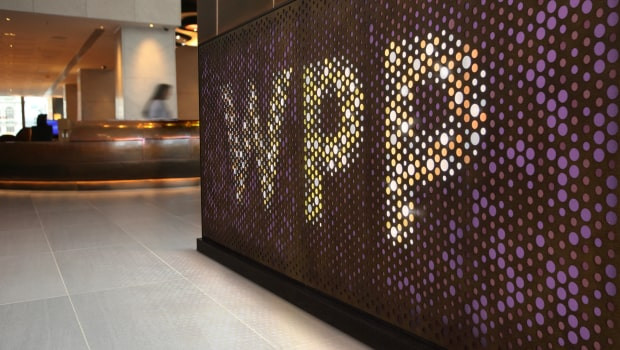 S4 Capital's executive chairman and founder continued picking up shares in the digital advertising and marketing company that he founded.
According to the company, on 19 January, Martin Sorell bought 10,000 shares at 5.24p apiece, taking his total holdings in the company to 54.23m shares. Together with the approximately 3.91m shares that he had previously donated to the UBS Donor Advised Foundation, Sorrell held a 10.5% stake in S4.
The company, which has engaged in several corporate deals over the past few months, merged its Media.Monks content business with LA-based marketing outfit Cashmere last September. That transaction was followed less than a fortnight later by the purchase of digital advertising group Zemoga, the addition of Maverick Digital in early December 2021, and the acquisition of data services firm 4 Mile Analytics at the start of 2022.
Following the transaction for Maverick on 1 December, analysts at Peel Hunt said that their investment thesis for the stock remained unchanged. "S4 plays into all the fast-growing emerging trends in the marketing services industry and is rapidly building its third attractive pillar of technology services," the analysts said. "We believe it is well placed for superior growth into the next few years." At the time, Peel Hunt reiterated its 'buy' recommendation and 950.0p target price for the stock.
Top Director Buys
Alternative Income Reit (AIRE)
Director name: Smith,Adam C
Amount purchased: 1,900,000 @ 72.50p
Value: £1,377,500.05

Kefi Gold And Copper (KEFI)
Director name: Anagnastoras-Adams,Harry
Amount purchased: 22,500,000 @ 0.80p
Value: £180,000.01

Kefi Gold And Copper (KEFI)
Director name: Leach,John Edward
Amount purchased: 12,500,000 @ 0.80p
Value: £100,000.00

S4 Capital (SFOR)
Director name: Sorrell,Martin
Amount purchased: 10,000 @ 524.46p
Value: £52,445.50

Bytes Technology Group (BYIT)
Director name: Schraner,Erika
Amount purchased: 10,037 @ 503.00p
Value: £50,486.11

Kefi Gold And Copper (KEFI)
Director name: Robinson,Richard
Amount purchased: 6,250,000 @ 0.80p
Value: £50,000.00

Sirius Real Estate Ltd. (SRE)
Director name: Coombs,Andrew
Amount purchased: 37,000 @ 132.00p
Value: £48,840.00

Ms International (MSI)
Director name: O'Connell,Michael
Amount purchased: 13,792 @ 227.00p
Value: £31,307.84

Kefi Gold And Copper (KEFI)
Director name: Tyler,Mark
Amount purchased: 3,125,000 @ 0.80p
Value: £25,000.00

Ms International (MSI)
Director name: O'Connell,Michael
Amount purchased: 9,761 @ 227.00p
Value: £22,157.47

Molten Ventures (GROW)
Director name: Davis,Martin
Amount purchased: 2,500 @ 858.00p
Value: £21,450.00

Molten Ventures (GROW)
Director name: Wilkinson,Benjamin David
Amount purchased: 2,278 @ 873.00p
Value: £19,886.94

Molten Ventures (GROW)
Director name: Wilkinson,Benjamin David
Amount purchased: 1,241 @ 840.50p
Value: £10,430.60

Molten Ventures (GROW)
Director name: Wilkinson,Benjamin David
Amount purchased: 1,179 @ 842.50p
Value: £9,933.08

Gran Tierra Energy Inc. (cdi) (GTE)
Director name: Guidry,Gary
Amount purchased: 4,708 @ $0.85
Value: $3,299.91

Gran Tierra Energy Inc. (cdi) (GTE)
Director name: Ellson,Ryan
Amount purchased: 3,335 @ $0.85
Value: $2,337.55

Pennon Group (PNN)
Director name: Davy ,Susan
Amount purchased: 14 @ 1,105.79p
Value: £154.81

Centaur Media (CAU)
Director name: Mukerji,Swagatam
Amount purchased: 255 @ 58.90p
Value: £150.19

Howden Joinery Group (HWDN)
Director name: Hayes,Paul
Amount purchased: 18 @ 829.60p
Value: £149.33

Pennon Group (PNN)
Director name: Boote,Paul
Amount purchased: 13 @ 1,105.79p
Value: £143.75


Top Director Sells
Ms International (MSI)
Director name: O'Connell,Michael
Amount sold: 23,553 @ 226.85p
Value: £53,429.98