Directors dealings: PZ Cussons boss buys as shares break higher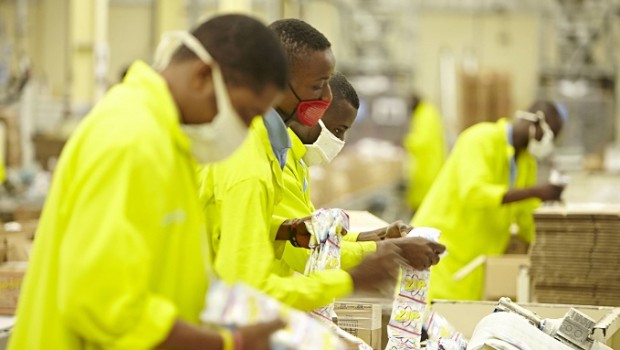 PZ Cussons's boss picked up a batch of shares in the healthcare and consumer products firm that he leads just as its shares jumped to their highest level since the end of 2018.
On 25 September, Jonathan Myers bought 50,000 shares at 227p apiece, for a total transaction amount of £113,279.08.
Two days before, OZ Cussons had reported a good start to the current financial year, but cautioned that it expected tougher trading with the UK and other markets in recession.
The maker of Imperial Leather soap updated on trading for the three months to the end of August even as it reported a 33% drop in annual profit for the year ending in May.
Hence, management's decision to start a strategic review of its business.
During the previous financial year, pretax profit from continuing operations fell to £29.3m from £43.6m on the back of a 2.6% dip in revenues to £587.2m.
The FTSE 250 company also cut its final dividend to 3.13p a share as a result, from 5.61p, taking the annual payout to 5.80p a share from 8.28p a year earlier.
Top Director Buys
Pz Cussons (PZC)
Director name: Myers,Jonathan
Amount purchased: 50,000 @ 226.56p
Value: £113,279.08

Beazley (BEZ)
Director name: Roberts,David
Amount purchased: 15,514 @ 319.08p
Value: £49,502.07

The Pebble Group (PEBB)
Director name: Warriner,Stuart Neil
Amount purchased: 50,000 @ 80.45p
Value: £40,225.00

The Pebble Group (PEBB)
Director name: Lee,Christopher
Amount purchased: 50,000 @ 80.00p
Value: £40,000.00

Polar Capital Global Healthcare Trust (PCGH)
Director name: Fleming,Andrew
Amount purchased: 10,000 @ 234.66p
Value: £23,466.00

Tufton Oceanic Assets Limited Npv (SHIP)
Director name: Page,Stephen Le
Amount purchased: 25,000 @ $0.84
Value: $21,000.00

Walker Crips Group (WCW)
Director name: Min,Lim Hua
Amount purchased: 60,000 @ 26.00p
Value: £15,600.00

Rea Holdings (RE.)
Director name: Robinow,Richard M
Amount purchased: 19,167 @ 64.00p
Value: £12,266.88

Castings (CGS)
Director name: Cooke,Brian J
Amount purchased: 3,300 @ 338.00p
Value: £11,154.00

Dx (group) (DX.)
Director name: Black,Russell
Amount purchased: 60,500 @ 16.50p
Value: £9,982.50

Castings (CGS)
Director name: Cooke,Brian J
Amount purchased: 3,000 @ 328.00p
Value: £9,840.00

Svm Uk Emerging Fund (SVM)
Director name: Gray,Ian
Amount purchased: 10,000 @ 70.00p
Value: £7,000.00

Staffline Group (STAF)
Director name: Thomson,Richard
Amount purchased: 16,722 @ 29.80p
Value: £4,983.16

Rea Holdings (RE.)
Director name: Robinow,Richard M
Amount purchased: 5,000 @ 63.00p
Value: £3,150.00

Coral Products (CRU)
Director name: Wood,Michael (Mick)
Amount purchased: 36,310 @ 5.10p
Value: £1,851.81


Top Director Sells
Coral Products (CRU)
Director name: Wood,Michael (Mick)
Amount sold: 37,037 @ 5.00p
Value: £1,851.85