Directors dealings: Domino's Pizza non-exec buys aggressively near multi-year highs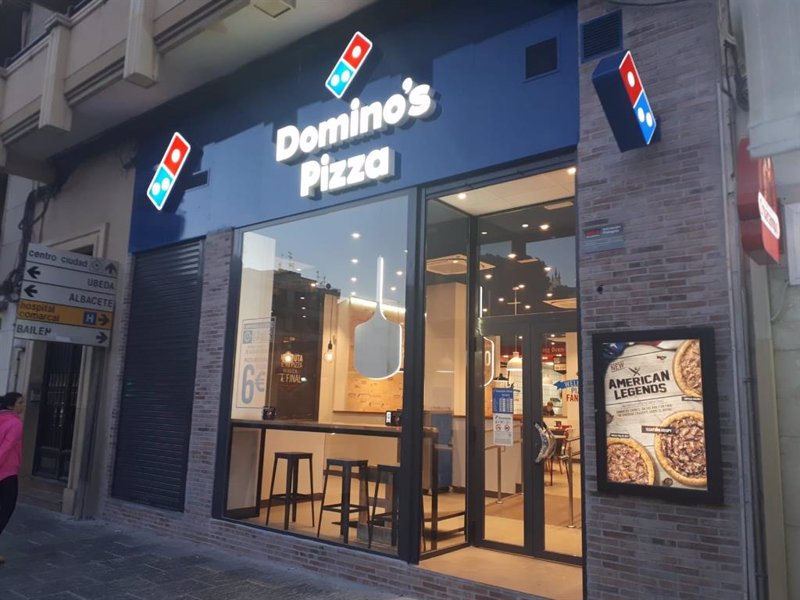 Browning West, a person closely associated with Domino's Pizza non-executive director Usman Nabi purchased £639,559 worth of shares on 24 September through multiple market venues, all at roughly 360p each.
It followed up on the next day with the purchase of a further £125,672 worth at approximately the same price.
Nabi was named to his post in November 2019.
Purchases by Browning West were conducted even as the company's shares were trading near technical resistance around its multi-year highs.
Top Director Buys
Brand Architekts Group (BAR)
Director name: McDowell,Roger
Amount purchased: 500,000 @ 110.50p
Value: £552,500.01

Domino's Pizza Group (DOM)
Director name: Nabi,Usman
Amount purchased: 148,036 @ 359.70p
Value: £532,485.47

Micro Focus International (MCRO)
Director name: Lock,Greg
Amount purchased: 77,458 @ 246.80p
Value: £191,166.34

Micro Focus International (MCRO)
Director name: Lock,Greg
Amount purchased: 75,000 @ 253.50p
Value: £190,125.01

Midwich Group (MIDW)
Director name: Fenby,Stephen
Amount purchased: 50,000 @ 330.00p
Value: £165,000.00

Domino's Pizza Group (DOM)
Director name: Nabi,Usman
Amount purchased: 34,909 @ 359.60p
Value: £125,532.76

Micro Focus International (MCRO)
Director name: Lock,Greg
Amount purchased: 43,000 @ 253.15p
Value: £108,854.50

Salt Lake Potash Limited (di) (SO4)
Director name: Bungey,Matt
Amount purchased: 370,000 @ $0.50
Value: $97,919.92

Chesnara (CSN)
Director name: Flanagan,Eamonn Michael
Amount purchased: 30,000 @ 272.00p
Value: £81,600.00

Domino's Pizza Group (DOM)
Director name: Nabi,Usman
Amount purchased: 19,270 @ 359.52p
Value: £69,279.51

Micro Focus International (MCRO)
Director name: Lock,Greg
Amount purchased: 25,000 @ 253.50p
Value: £63,375.00

Jupiter Fund Management (JUP)
Director name: Formica,Andrew
Amount purchased: 25,000 @ 211.50p
Value: £52,875.00

Energean (ENOG)
Director name: Topouzoglou,Efstathios
Amount purchased: 7,973 @ 558.00p
Value: £44,489.34

Intermediate Capital Group (ICP)
Director name: Abersoch,Davies of
Amount purchased: 3,130 @ 1,201.69p
Value: £37,612.90

Domino's Pizza Group (DOM)
Director name: Nabi,Usman
Amount purchased: 6,490 @ 360.00p
Value: £23,364.00

Domino's Pizza Group (DOM)
Director name: Nabi,Usman
Amount purchased: 6,257 @ 359.77p
Value: £22,510.81

Anglo American (AAL)
Director name: Rutherford ,Jim
Amount purchased: 1,143 @ 1,826.00p
Value: £20,871.18

Domino's Pizza Group (DOM)
Director name: Nabi,Usman
Amount purchased: 5,592 @ 359.98p
Value: £20,130.08

Domino's Pizza Group (DOM)
Director name: Nabi,Usman
Amount purchased: 5,028 @ 359.69p
Value: £18,085.21

Dx (group) (DX.)
Director name: Gray,Ian
Amount purchased: 100,000 @ 17.00p
Value: £17,000.00

Anglo American (AAL)
Director name: Chambers,Stuart J
Amount purchased: 707 @ 1,826.00p
Value: £12,909.82

Domino's Pizza Group (DOM)
Director name: Nabi,Usman
Amount purchased: 2,882 @ 359.99p
Value: £10,374.91

Domino's Pizza Group (DOM)
Director name: Nabi,Usman
Amount purchased: 2,736 @ 359.97p
Value: £9,848.78

Rotala (ROL)
Director name: Dunn,Robert
Amount purchased: 40,000 @ 24.00p
Value: £9,600.00

Domino's Pizza Group (DOM)
Director name: Nabi,Usman
Amount purchased: 2,512 @ 359.45p
Value: £9,029.38

Dx (group) (DX.)
Director name: Gray,Ian
Amount purchased: 50,000 @ 17.00p
Value: £8,500.00

Dx (group) (DX.)
Director name: Gray,Ian
Amount purchased: 50,000 @ 17.00p
Value: £8,500.00

Svm Uk Emerging Fund (SVM)
Director name: Gray,Ian
Amount purchased: 10,000 @ 72.00p
Value: £7,200.00

Aviva (AV.)
Director name: Garcia,Belen Romana
Amount purchased: 2,324 @ 292.00p
Value: £6,786.08

Micro Focus International (MCRO)
Director name: Lock,Greg
Amount purchased: 2,542 @ 257.40p
Value: £6,543.11

Anglo American (AAL)
Director name: Nyembezi,Nonkululeko
Amount purchased: 324 @ 1,826.00p
Value: £5,916.24

Domino's Pizza Group (DOM)
Director name: Nabi,Usman
Amount purchased: 1,197 @ 359.80p
Value: £4,306.81

Coral Products (CRU)
Director name: Freud,Paul
Amount purchased: 50,000 @ 5.50p
Value: £2,750.00

Wood Group (john) (WG.)
Director name: Ferguson,Jacqui
Amount purchased: 1,251 @ 214.00p
Value: £2,677.14

Arrow Global Group (ARW)
Director name: Rochford,Lee
Amount purchased: 127 @ 118.20p
Value: £150.11


Top Director Sells
Kingspan Group (KGP)
Director name: Wilson,Peter
Amount sold: 23,040 @ 76.55
Value: 1,763,712.07

Micro Focus International (MCRO)
Director name: Lock,Greg
Amount sold: 83,500 @ 246.80p
Value: £206,077.99

Pure Gold Mining Inc. Npv (di) (PUR)
Director name: OÂ'Dea,Mark
Amount sold: 100,000 @ $2.36
Value: $139,892.41

Pure Gold Mining Inc. Npv (di) (PUR)
Director name: OÂ'Dea,Mark
Amount sold: 100,000 @ $2.31
Value: $136,904.77

Pure Gold Mining Inc. Npv (di) (PUR)
Director name: Labrenz,Darin
Amount sold: 100,000 @ $2.30
Value: $136,070.60

Micro Focus International (MCRO)
Director name: Lock,Greg
Amount sold: 43,000 @ 253.15p
Value: £108,854.50

Pure Gold Mining Inc. Npv (di) (PUR)
Director name: Labrenz,Darin
Amount sold: 71,200 @ $2.35
Value: $98,988.40

Pure Gold Mining Inc. Npv (di) (PUR)
Director name: OÂ'Dea,Mark
Amount sold: 61,700 @ $2.30
Value: $83,955.56

Pure Gold Mining Inc. Npv (di) (PUR)
Director name: Labrenz,Darin
Amount sold: 50,000 @ $2.31
Value: $68,331.10

Barclays (BARC)
Director name: Staley,James E
Amount sold: 56,034 @ 94.80p
Value: £53,120.23

Pure Gold Mining Inc. Npv (di) (PUR)
Director name: Labrenz,Darin
Amount sold: 33,300 @ $2.36
Value: $46,493.55

Barclays (BARC)
Director name: Morzaria,Tushar
Amount sold: 37,718 @ 94.80p
Value: £35,756.66

Pure Gold Mining Inc. Npv (di) (PUR)
Director name: OÂ'Dea,Mark
Amount sold: 25,000 @ $2.32
Value: $34,313.45

Pure Gold Mining Inc. Npv (di) (PUR)
Director name: Labrenz,Darin
Amount sold: 25,000 @ $2.28
Value: $33,721.84

Pure Gold Mining Inc. Npv (di) (PUR)
Director name: Labrenz,Darin
Amount sold: 8,800 @ $2.35
Value: $12,234.52

Amedeo Air Four Plus Limited Red Ord Npv (AA4)
Director name: Prevost,John R Le
Amount sold: 16,666 @ 46.00p
Value: £7,666.36