Director dealings: Young and Co CEO lowers stake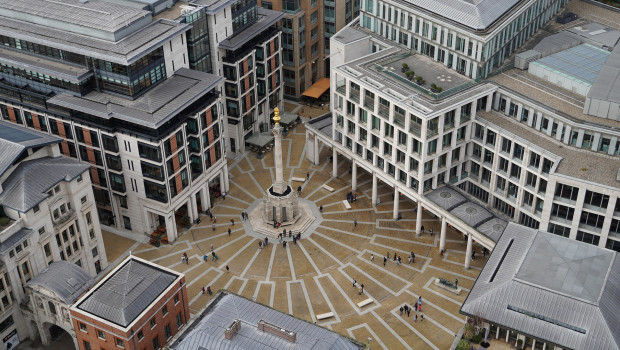 British pub chain Young & Co revealed on Tuesday that chief executive Patrick Dardis had sold 7,468 ordinary shares in the AIM-listed firm.
Dardis, who took over as CEO at Young's back in 2016, disposed of the shares at an average price of 1,620.0p each, for a total value of £120,981.61.
Back in July, Young's warned that the pattern of poor weather which affected trading in the beginning of its financial year had continued into the summer, with an "inevitable" effect on its performance.
Although managed house sales for the first 13 weeks of the year were up by 4.4% in total, they were down by 2.1% on a like-for-like basis.
By comparison, at last year's meeting, it reported a 5.2% increase in managed house like-for-like sales, having benefited from a long period of "very warm" weather.
As of 1640 BST, Young's shares were up 1.24% at 1,630p.
Top Director Buys
Plus500 Ltd (di) (PLUS)
Director name: Gonen ,Alon
Amount purchased: 139,689 @ 699.90p
Value: £977,683.32

Plus500 Ltd (di) (PLUS)
Director name: Gonen ,Alon
Amount purchased: 53,625 @ 720.80p
Value: £386,529.01

Plus500 Ltd (di) (PLUS)
Director name: Gonen ,Alon
Amount purchased: 41,235 @ 731.80p
Value: £301,757.72

Centrica (CNA)
Director name: Conn,Iain C
Amount purchased: 100,000 @ 65.17p
Value: £65,170.00

Centrica (CNA)
Director name: OÂ'Shea,Chris
Amount purchased: 46,750 @ 65.54p
Value: £30,638.08

Centrica (CNA)
Director name: OÂ'Shea,Chris
Amount purchased: 42,750 @ 65.52p
Value: £28,008.09

Ibstock (IBST)
Director name: Hawkings,Claire
Amount purchased: 10,000 @ 213.01p
Value: £21,301.00

Princess Private Equity Holding Ltd. (eur) (PEY)
Director name: Battey,Richard John
Amount purchased: 2,000 @ 9.70
Value: 19,400.00

Condor Gold (CNR)
Director name: Mellon ,James(Jim)
Amount purchased: 65,042 @ 22.90p
Value: £14,894.62

Carr's Group (CARR)
Director name: Holmes,Christopher N C
Amount purchased: 10,000 @ 136.00p
Value: £13,600.00

Caledonia Mining Corporation (di) (CMCL)
Director name: Holtzhausen ,Johan
Amount purchased: 825 @ 468.99p
Value: £3,869.17

Pennon Group (PNN)
Director name: Loughlin,Christopher
Amount purchased: 21 @ 720.40p
Value: £151.28

Kier Group (KIE)
Director name: Veritiero,Claudio
Amount purchased: 128 @ 117.00p
Value: £149.76

Kier Group (KIE)
Director name: Raven ,Hugh
Amount purchased: 128 @ 117.00p
Value: £149.76

Kier Group (KIE)
Director name: Dew ,Bev
Amount purchased: 128 @ 117.00p
Value: £149.76

Pennon Group (PNN)
Director name: Davy ,Susan
Amount purchased: 17 @ 720.40p
Value: £122.47


Top Director Sells
Hiscox Limited (di) (HSX)
Director name: Masojada,Bronek E
Amount sold: 37,500 @ 1,575.01p
Value: £590,628.76

Young & Co's Brewery 'a' Shares (YNGA)
Director name: Dardis,Patrick
Amount sold: 7,468 @ 1,620.00p
Value: £120,981.61