Director dealings: Xafinity director buys £120,000 shares after acquisition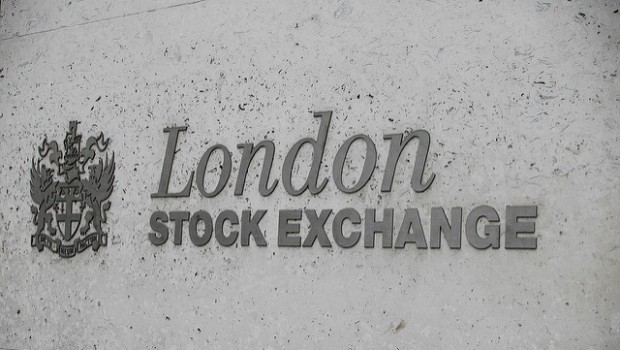 John Batting, executive director of pensions consulting and administration business Xafinity, forked out more than £121,000 on Monday to pick up shares.
Batting, who is boss of Punter Southall Group's actuarial investment unit, purchased the shares at a price of 163.00p each.
The purchase came just four days after Xafinity completed its acquisition of part of Punter Southall's actuarial and investment consultancy businesses, as well as its pensions administration wing.
As of 1500 GMT, shares had inched forward 1.61% to 189.50p.
Top Director Buys
Xafinity (XAF)
Director name: Batting,John
Amount purchased: 74,328 @ 163.00p
Value: 121,154.64£

Keras Resources (KRS)
Director name: Reeves,Dave
Amount purchased: 1,000,000 @ 4.00p
Value: 40,000.00£

Invesco Asia Trust (IAT)
Director name: Rogan,Neil
Amount purchased: 10,000 @ 310.00p
Value: 31,000.00£

Tern (TERN)
Director name: Ritchie,Ian
Amount purchased: 577,000 @ 3.65p
Value: 21,060.50£

Tern (TERN)
Director name: Sisto,Albert
Amount purchased: 400,000 @ 2.84p
Value: 11,360.00£

United Utilities Group (UU.)
Director name: Fraser,Steven
Amount purchased: 24 @ 768.85p
Value: 184.52£

United Utilities Group (UU.)
Director name: Gardiner,Simon
Amount purchased: 24 @ 768.85p
Value: 184.52£

United Utilities Group (UU.)
Director name: Mogford,Steven L
Amount purchased: 24 @ 768.85p
Value: 184.52£

United Utilities Group (UU.)
Director name: Houlden,Russ
Amount purchased: 23 @ 768.85p
Value: 176.84£

Aviva (AV.)
Director name: Amin,Nitinbhai
Amount purchased: 29 @ 530.76p
Value: 153.92£

Aviva (AV.)
Director name: Briggs,Andrew
Amount purchased: 29 @ 530.76p
Value: 153.92£


Top Director Sells