Director dealings: WPP CFO makes share purchase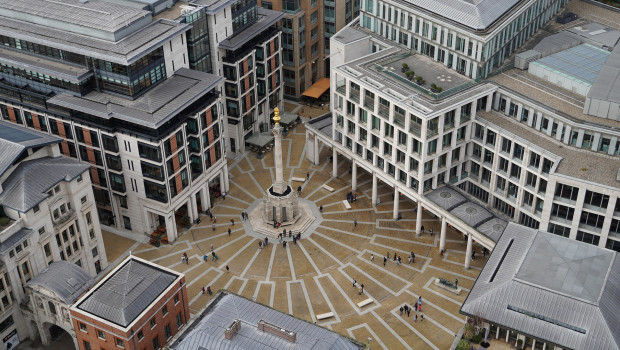 WPP said on Friday that chief financial officer John Rogers had acquired 43,068 ordinary shares in the FTSE 100-listed advertising firm.
Rogers, who was named as CFO back in October 2019, purchased the shares on Thursday at an average price of 925.0p each, for a total value of £398,379.
Earlier in March, analysts at Berenberg raised their target price on WPP from 885.0p to 925.0p, stating there were "few surprises" in its actual full-year results.
While the German bank said WPP's valuation was "not challenging", it also believes that it fairly reflects the low visibility on a return to positive, sustainable, top-line momentum.
As of 1645 GMT, WPP shares were up 0.45% at 928.40p.
Top Director Buys
Wpp (WPP)
Director name: Rogers,John
Amount purchased: 43,068 @ 925.00p
Value: £398,379.00

Centamin (di) (CEY)
Director name: Fawzy,Ibrahim
Amount purchased: 140,000 @ 104.86p
Value: £146,803.99

International Consolidated Airlines Group Sa (cdi) (IAG)
Director name: McSharry,Heather Ann
Amount purchased: 55,000 @ 189.60p
Value: £104,280.00

Sabre Insurance Group (SBRE)
Director name: Carter,Geoffrey Richard
Amount purchased: 20,583 @ 240.50p
Value: £49,502.11

Intermediate Capital Group (ICP)
Director name: Abersoch,Davies of
Amount purchased: 1,997 @ 1,884.00p
Value: £37,623.48

S4 Capital (SFOR)
Director name: Spirit,Scott
Amount purchased: 4,050 @ 486.75p
Value: £19,713.37

Chrysalis Investments Limited Npv (CHRY)
Director name: Haining,Andrew
Amount purchased: 9,000 @ 205.00p
Value: £18,450.00

Empresaria Group (EMR)
Director name: Anderson,Tim
Amount purchased: 26,000 @ 50.64p
Value: £13,166.40

Chrysalis Investments Limited Npv (CHRY)
Director name: Ewing,Anne
Amount purchased: 5,000 @ 205.00p
Value: £10,250.00

Chrysalis Investments Limited Npv (CHRY)
Director name: Coe,Stephen
Amount purchased: 5,000 @ 204.99p
Value: £10,249.50

Chrysalis Investments Limited Npv (CHRY)
Director name: Holden,Simon
Amount purchased: 5,000 @ 198.00p
Value: £9,900.00

Non-standard Finance (NSF)
Director name: Gregson,Charles Henry
Amount purchased: 144,420 @ 5.90p
Value: £8,520.78

Law Debenture Corp. (LWDB)
Director name: Houston,Trish
Amount purchased: 763 @ 706.00p
Value: £5,386.78

Chrysalis Investments Limited Npv (CHRY)
Director name: Cruttenden ,Tim
Amount purchased: 1,756 @ 199.50p
Value: £3,503.13

Chrysalis Investments Limited Npv (CHRY)
Director name: Cruttenden ,Tim
Amount purchased: 1,005 @ 199.50p
Value: £2,004.92


Top Director Sells
Bt Group (BT.A)
Director name: Plessis,Jan du
Amount sold: 1,000,000 @ 147.00p
Value: £1,470,000.03

Reckitt Benckiser Group (RB.)
Director name: Narasimhan,Laxman
Amount sold: 12,406 @ 6,452.62p
Value: £800,512.03

Spirax-sarco Engineering (SPX)
Director name: Anderson,Nicholas John
Amount sold: 4,805 @ 11,463.23p
Value: £550,808.21

Wheaton Precious Metals Corp.npv (cdi) (WPM)
Director name: Smallwood,Randy V. J.
Amount sold: 9,775 @ 4,698.42p
Value: £459,270.55

Spirax-sarco Engineering (SPX)
Director name: Patel,Nimesh
Amount sold: 2,603 @ 11,393.06p
Value: £296,561.36

Taylor Wimpey (TW.)
Director name: Redfern,Pete
Amount sold: 95,643 @ 179.47p
Value: £171,650.49

Taylor Wimpey (TW.)
Director name: Redfern,Pete
Amount sold: 85,670 @ 179.47p
Value: £153,751.95

Wheaton Precious Metals Corp.npv (cdi) (WPM)
Director name: Holtby,Douglas M.
Amount sold: 3,340 @ $46.98
Value: $92,839.92

Wheaton Precious Metals Corp.npv (cdi) (WPM)
Director name: Luna,Eduardo
Amount sold: 2,050 @ $46.98
Value: $56,982.59

Cranswick (CWK)
Director name: Davey,Martin T P
Amount sold: 850 @ 3,576.00p
Value: £30,396.00

Cranswick (CWK)
Director name: Davey,Martin T P
Amount sold: 700 @ 3,576.00p
Value: £25,032.00