Director dealings: Wizz Air director ups stake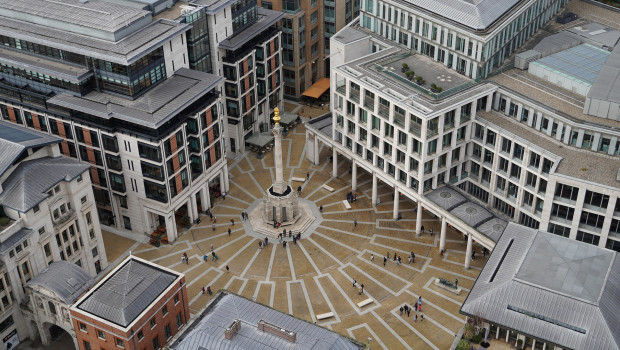 Wizz Air non-executive director Barry Eccleston purchased 2,500 ordinary shares in the FTSE 250-listed low-cost carrier on Friday.
Eccleston, the former chief executive of Airbus Americas, acquired the shares at an average price of 2,927.14p, for a total value of £73,178.57.
Wizz Air cut its full-year profit forecasts on Wednesday, blaming "unprecedented" disruptions, higher fuel prices, air traffic control strikes and congested airports.
The company said full-year net profit would now come in between €270m-€300m compared to a previous forecast of €310m - €340m. Higher fuel costs were expected to hit results by around €80m.
On the back of the rising fuel price in the first half the company trimmed second half capacity growth to 14% from 18%. It added that second half yields were "responding well" and tracking 7% higher than last year with load factors also higher.
As of 1645 GMT, Wizz shares had moved ahead 1.79% to 2,952p.
Top Director Buys
Symphony International Holdings Ltd. (SIHL)
Director name: Thadani,Anil
Amount purchased: 200,807 @ $0.68
Value: $136,416.23

Symphony International Holdings Ltd. (SIHL)
Director name: Thadani,Anil
Amount purchased: 142,800 @ 66.03p
Value: £119,748.18

Wizz Air Holdings (WIZZ)
Director name: Eccleston,Barry
Amount purchased: 2,500 @ 2,927.14p
Value: £73,178.57

Itv (ITV)
Director name: Amin,Salman
Amount purchased: 7,960 @ 150.75p
Value: £11,999.70

Downing Strategic Micro-cap Investment Trust Red (DSM)
Director name: Bell,Linda
Amount purchased: 11,886 @ 82.88p
Value: £9,851.71

Gunsynd (GUN)
Director name: Strang,Donald
Amount purchased: 23,761,008 @ 0.03p
Value: £7,603.52

Ricardo (RCDO)
Director name: Bowen,Laurie
Amount purchased: 672 @ 726.00p
Value: £4,878.72

Gocompare.com Group (GOCO)
Director name: Hurd,Joe
Amount purchased: 3,125 @ 81.00p
Value: £2,531.25

Foreign And Colonial Inv Trust (FRCL)
Director name: Bone,Roger
Amount purchased: 144 @ 689.70p
Value: £993.17

Foreign And Colonial Inv Trust (FRCL)
Director name: Hewitt,Jeffrey
Amount purchased: 72 @ 689.70p
Value: £496.58

Prudential (PRU)
Director name: Foley,John W.
Amount purchased: 13 @ 1,595.00p
Value: £207.35

Prudential (PRU)
Director name: Wells,Mike
Amount purchased: 13 @ 1,595.00p
Value: £207.35

Prudential (PRU)
Director name: Turner,James
Amount purchased: 12 @ 1,595.00p
Value: £191.40

Prudential (PRU)
Director name: FitzPatrick,Mark
Amount purchased: 11 @ 1,595.00p
Value: £175.45

Foreign And Colonial Inv Trust (FRCL)
Director name: Knapp,Edward
Amount purchased: 14 @ 689.70p
Value: £96.56


Top Director Sells