Director dealings: Wizz Air CEO lowers stake via VAXCO interest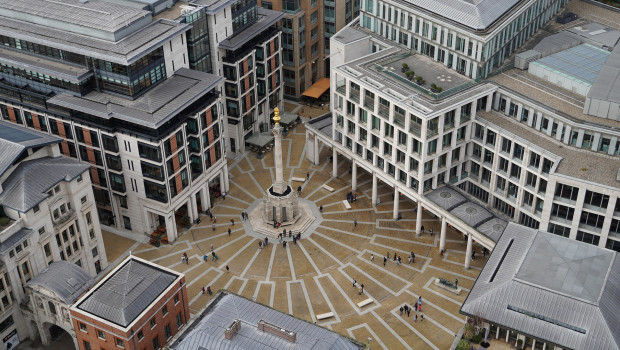 Wizz Air revealed on Thursday that chief executive Jozsef Varadi had disposed of 120,000 ordinary shares in the FTSE 250-listed low-cost carrier.
Varadi, who offload the shares via his interest in VAXCO Holdings, sold the shares on Wednesday at an average price of 5,317.0p each, for a total value of £6.38m.
Earlier in February, Wizz said January passenger numbers plunged 81.8% year on year as new variants of the coronavirus and travel bans battered demand.
Passenger volumes fell to 573,692 from 3,158,656 in January 2020. Capacity plummeted 73% and the load factor declined by 29.2 percentage points to 61%.
As of 1620 GMT, Wizz shares were up 1.92% at 5,300.0p.
Top Director Buys
Distribution Finance Capital Holdings (DFCH)
Director name: Baines,John
Amount purchased: 202,698 @ 62.00p
Value: £125,672.76

Xtract Resources (XTR)
Director name: Bird,Colin
Amount purchased: 1,000,000 @ 5.84p
Value: £58,373.00

Udg Healthcare Public Limited Company (UDG)
Director name: Lee,Myles
Amount purchased: 5,000 @ 772.00p
Value: £38,600.00

Altus Strategies (ALS)
Director name: Grainger,Matthew
Amount purchased: 33,000 @ 82.70p
Value: £27,291.00

Nb Private Equity Partners Ltd. (NBPE)
Director name: Falla,John
Amount purchased: 2,000 @ 1,195.00p
Value: £23,900.00

Tesco (TSCO)
Director name: Platt,Alison
Amount purchased: 4,600 @ 227.99p
Value: £10,487.54

Spirent Communications (SPT)
Director name: Bell,Paula
Amount purchased: 52 @ 238.00p
Value: £123.76


Top Director Sells
Wizz Air Holdings (WIZZ)
Director name: Varadi,Jozsef
Amount sold: 120,000 @ 5,317.00p
Value: £6,380,399.78

Dev Clever Holdings (DEV)
Director name: Jeffries,Christopher Michael
Amount sold: 50,000,000 @ 8.00p
Value: £3,999,999.91

Aveva Group (AVV)
Director name: Hayman,Craig
Amount sold: 32,000 @ 3,551.00p
Value: £1,136,319.95

Hochschild Mining (HOC)
Director name: Bustamante,Ignacio
Amount sold: 227,455 @ 298.00p
Value: £677,815.90

Hochschild Mining (HOC)
Director name: Bustamante,Ignacio
Amount sold: 150,000 @ 318.00p
Value: £477,000.01

Hochschild Mining (HOC)
Director name: Bustamante,Ignacio
Amount sold: 100,000 @ 318.00p
Value: £318,000.01

Hochschild Mining (HOC)
Director name: Bustamante,Ignacio
Amount sold: 100,000 @ 301.00p
Value: £301,000.00

Distribution Finance Capital Holdings (DFCH)
Director name: Baines,John
Amount sold: 202,698 @ 62.00p
Value: £125,672.76

Powerhouse Energy Group (PHE)
Director name: Greenstreet,James
Amount sold: 1,600,000 @ 7.03p
Value: £112,416.01

Altus Strategies (ALS)
Director name: Grainger,Matthew
Amount sold: 30,000 @ 82.40p
Value: £24,720.00