Director dealings: Wife of Utilico Emerging Markets chair ups stake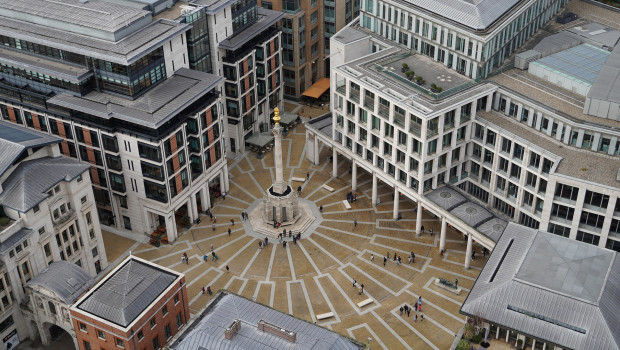 Utilico Emerging Markets revealed on Friday that chairman John Rennocks' wife Jane had purchased 2,645 ordinary shares in the London-listed infrastructure investment trust.
Rennocks' partner acquired the shares on Thursday at an average price of 237.49p each, for a total value of £6,281.74.
Back in November, Utilico reported a 7.6% increase in net asset value to 268.75p and revenue earnings per share of 6.39p - an increase of 5.8%
As of 1600 GMT, UEM shares were down 0.52% at 236.76p.
Top Director Buys
British Land Company (BLND)
Director name: Score,Tim
Amount purchased: 4,082 @ 612.48p
Value: £25,001.29

British Land Company (BLND)
Director name: Jackson,William
Amount purchased: 1,709 @ 612.48p
Value: £10,467.22

Non-standard Finance (NSF)
Director name: Gregson,Charles Henry
Amount purchased: 37,585 @ 22.60p
Value: £8,494.21

Utilico Emerging Markets Ltd (di) (UEM)
Director name: Rennocks,John
Amount purchased: 2,645 @ 237.49p
Value: £6,281.74

3i Group (III)
Director name: Wilson,Julia
Amount purchased: 14 @ 1,105.83p
Value: £154.82

Lsl Property Services (LSL)
Director name: Castleton ,Adam
Amount purchased: 57 @ 264.00p
Value: £150.48

Lsl Property Services (LSL)
Director name: Crabb,Ian
Amount purchased: 57 @ 264.00p
Value: £150.48

Stagecoach Group (SGC)
Director name: Threapleton,Mark
Amount purchased: 93 @ 161.20p
Value: £149.92

Stagecoach Group (SGC)
Director name: Paterson,Ross
Amount purchased: 93 @ 161.20p
Value: £149.92

Stagecoach Group (SGC)
Director name: Griffiths,Martin Andrew
Amount purchased: 93 @ 161.20p
Value: £149.92

Lsl Property Services (LSL)
Director name: Buck,Helen
Amount purchased: 56 @ 264.00p
Value: £147.84


Top Director Sells
Matomy Media Group Limited (di) (MTMY)
Director name: Tarlovsky,Nir
Amount sold: 500,000 @ ₪0.19
Value: ₪21,917.45