Director dealings: Watkin Jones chairman-designate makes share purchase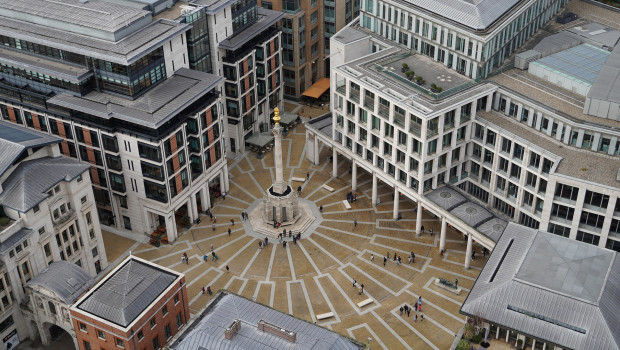 Watkin Jones revealed on Monday that chairman-designate Alan Giddins had acquired 64,000 ordinary shares in the AIM-listed residential rental property developer and manager.
Giddins, who will take over as chairman in October, purchased the shares on Thursday at an average price of 230.46p each, for a total value of £147,494.40.
Back in May, Watkin Jones reported a 3.9% decline in revenue in its first half to £178.4m. Watkin Jones said its gross profit for the six months ended 31 March was down 2.3% year-on-year at £41.3m, while its operating profit was 1.8% weaker at £29.1m. Pre-tax profits lost 3.3% to end the half-year at £25.8m, and EBITDA was off 2.5% at £33.4m.
As of 1650 BST, Watkin Jones shares were up 1.54% at 231.50p.
Top Director Buys
Tatton Asset Management (TAM)
Director name: Edwards,Paul
Amount purchased: 94,864 @ 410.00p
Value: £388,942.39

Watkin Jones (WJG)
Director name: Giddins,Alan
Amount purchased: 64,000 @ 230.46p
Value: £147,494.40

Tp Group (TPG)
Director name: Lindsay,David
Amount purchased: 2,600,000 @ 3.77p
Value: £98,124.00

Cranswick (CWK)
Director name: Smith,Tim
Amount purchased: 2,000 @ 4,073.10p
Value: £81,462.00

Uls Technology (ULS)
Director name: Scott,Oliver Rupert Andrew
Amount purchased: 54,000 @ 75.50p
Value: £40,770.00

Uls Technology (ULS)
Director name: Scott,Oliver Rupert Andrew
Amount purchased: 39,653 @ 76.05p
Value: £30,156.89

Uls Technology (ULS)
Director name: Scott,Oliver Rupert Andrew
Amount purchased: 27,000 @ 76.31p
Value: £20,603.97

Coral Products (CRU)
Director name: Grimmond,Joseph (Joe)
Amount purchased: 50,000 @ 13.40p
Value: £6,700.00

Cranswick (CWK)
Director name: Smith,Tim
Amount purchased: 150 @ 4,073.10p
Value: £6,109.65

Mitchells & Butlers (MAB)
Director name: Urban,Phil
Amount purchased: 51 @ 273.62p
Value: £139.55

Paypoint (PAY)
Director name: Dale,Alan
Amount purchased: 21 @ 599.00p
Value: £125.79

Creo Medical Group (CREO)
Director name: Rees,Richard John
Amount purchased: 1,000 @ 0.10p
Value: £1.00

Creo Medical Group (CREO)
Director name: Gulliford,Craig Jonathan
Amount purchased: 1,000 @ 0.10p
Value: £1.00


Top Director Sells
Tatton Asset Management (TAM)
Director name: Edwards,Paul
Amount sold: 94,864 @ 410.00p
Value: £388,942.39

Renewi (RWI)
Director name: Bont,Otto de
Amount sold: 9,070 @ 542.43p
Value: £49,198.22

Renewi (RWI)
Director name: Woolrych,Toby
Amount sold: 7,724 @ 542.43p
Value: £41,897.14