Director dealings: Watches Of Switzerland CEO makes share sale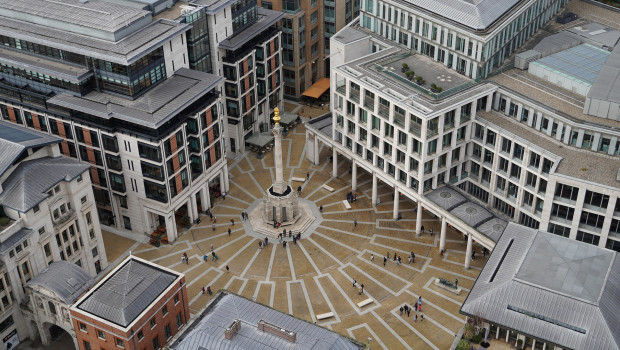 Watches Of Switzerland said on Monday that chief executive Brian Duffy had disposed of 1.0m ordinary shares in the FTSE 250-listed retailer.
Duffy, who took over as CEO back in 2014, sold the shares at an average price of 663.25p each, for a total value of £6.63m.
Back in early February, Watches of Switzerland said that it had witnessed continued strong growth in the US and had also recorded a "robust" UK e-commerce performance in the third quarter of its trading year.
Watches of Switzerland said group revenues were up 6.6% year-on-year at constant currency to £272.6m in the thirteen weeks ended 25 January, with UK revenues up 1.5% at £186.1m despite the impact of lockdowns and US revenues 19.2% firmer at £86.5m.
As of 1625 GMT, Watches Of Switzerland shares were down 6.67% at 657.0p.
Top Director Buys
Ocado Group (OCDO)
Director name: Rausing,Jorn
Amount purchased: 818,614 @ 1,988.64p
Value: £16,279,291.88

Energean (ENOG)
Director name: Simon,Karen
Amount purchased: 11,500 @ 884.00p
Value: £101,660.00

Cenkos Securities (CNKS)
Director name: Gordon,Lisa Jane
Amount purchased: 100,000 @ 73.00p
Value: £73,000.00

Solid State (SOLI)
Director name: Magowan,Peter
Amount purchased: 4,000 @ 906.00p
Value: £36,240.00

4imprint Group (FOUR)
Director name: Gibney,John
Amount purchased: 1,500 @ 2,320.00p
Value: £34,800.00

4imprint Group (FOUR)
Director name: Gibney,John
Amount purchased: 1,500 @ 2,320.00p
Value: £34,800.00

Cenkos Securities (CNKS)
Director name: Boorman,Andrew
Amount purchased: 10,000 @ 73.00p
Value: £7,300.00

Cenkos Securities (CNKS)
Director name: Boorman,Andrew
Amount purchased: 10,000 @ 71.90p
Value: £7,190.00

Eve Sleep Plc (EVE)
Director name: Parfitt,Tim
Amount purchased: 100,000 @ 5.70p
Value: £5,700.00

Eve Sleep Plc (EVE)
Director name: Calverley,Cheryl
Amount purchased: 87,719 @ 5.70p
Value: £4,999.98

Informa (INF)
Director name: Martell,Patrick
Amount purchased: 316 @ 570.56p
Value: £1,802.97

Tesco (TSCO)
Director name: Stewart,Alan
Amount purchased: 61 @ 227.39p
Value: £138.71

Paypoint (PAY)
Director name: Dale,Alan
Amount purchased: 21 @ 591.00p
Value: £124.11

Paypoint (PAY)
Director name: Wiles ,Nick
Amount purchased: 21 @ 591.00p
Value: £124.11


Top Director Sells
Stenprop Limited (STP)
Director name: Watson,Patricia
Amount sold: 425,000 @ 14,400.00p
Value: £61,200,000.00

Watches Of Switzerland Group (WOSG)
Director name: Duffy ,Brian
Amount sold: 1,000,000 @ 663.25p
Value: £6,632,500.17

Wheaton Precious Metals Corp.npv (cdi) (WPM)
Director name: Smallwood,Randy V. J.
Amount sold: 114,800 @ $49.34
Value: $3,351,023.70

Ocado Group (OCDO)
Director name: Steiner,Tim
Amount sold: 82,764 @ 2,017.35p
Value: £1,669,638.77

Ocado Group (OCDO)
Director name: Jensen,Luke
Amount sold: 77,989 @ 2,017.35p
Value: £1,573,310.35

Wheaton Precious Metals Corp.npv (cdi) (WPM)
Director name: Smallwood,Randy V. J.
Amount sold: 40,200 @ $49.29
Value: $1,172,252.98

Liontrust Asset Management (LIO)
Director name: Ions,John Stephen
Amount sold: 65,256 @ 1,363.07p
Value: £889,485.59

Ocado Group (OCDO)
Director name: Rausing,Jorn
Amount sold: 65,256 @ 1,363.07p
Value: £889,485.59

Ocado Group (OCDO)
Director name: Richardson,Mark
Amount sold: 38,352 @ 2,017.35p
Value: £773,693.71

Liontrust Asset Management (LIO)
Director name: Abrol,Vinay Kumar
Amount sold: 43,006 @ 1,363.07p
Value: £586,202.30

Ocado Group (OCDO)
Director name: Abrams,Neill
Amount sold: 25,749 @ 2,017.35p
Value: £519,447.21

Lancashire Holdings Limited (LRE)
Director name: Kershaw,Natalie
Amount sold: 25,982 @ 645.00p
Value: £167,583.90

Mitchells & Butlers (MAB)
Director name: Urban,Phil
Amount sold: 21,917 @ 308.32p
Value: £67,574.49

Mitchells & Butlers (MAB)
Director name: Jones,Timothy (Tim) Charles
Amount sold: 18,331 @ 308.32p
Value: £56,518.14

Physiomics (PYC)
Director name: Millen,James Simon
Amount sold: 2,354 @ n/a
Value: n/a