Director dealings: Warpaint CEO ups stake following profit warning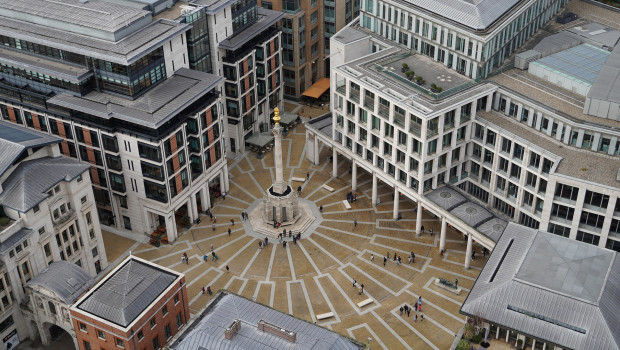 Warpaint joint-CEO Samuel Bazini purchased 150,000 ordinary shares in the AIM-listed colour cosmetics business.
Bazini, who took over as one of Warpaint's joint-chief executives back in November 2016, acquired the shares at an average cost of 120p each for a total value of £180,000.
Warpaint warned investors on Monday that a challenging UK market would dent its profits for the year.
In an update for the year to the end of December, the owner of the W7 Cosmetics brand said that while US and EU sales have remained strong, the UK market - which accounted for 44% of group sales in the first half - remains challenging, with retailers reducing stock levels and Christmas orders.
"This reduction in previously anticipated UK sales will have an impact on group performance for the full year that will not be completely offset by better than anticipated performance in our major overseas sales territories," it said.
The company now expects full-year revenue in the range of £48m to £52m and pre-tax profit of £8.5m to £10m, which is around 25% below current market expectations.
At 0910 BST, the shares were up 8.44% to 122p.
Top Director Buys
Caretech Holding (CTH)
Director name: Sheikh,Haroon
Amount purchased: 300,000 @ 369.00p
Value: £1,107,000.02

Caretech Holding (CTH)
Director name: Sheikh,Farouq
Amount purchased: 300,000 @ 369.00p
Value: £1,107,000.02

Hargreaves Services (HSP)
Director name: McDowell,Roger
Amount purchased: 300,000 @ 340.00p
Value: £1,020,000.03

Hargreaves Services (HSP)
Director name: Banham,Gordon Frank Colenso
Amount purchased: 73,000 @ 340.00p
Value: £248,200.01

Warpaint London (W7L)
Director name: Bazini,Samuel
Amount purchased: 150,000 @ 120.00p
Value: £180,000.01

Safestyle Uk (SFE)
Director name: Gallacher,Michael
Amount purchased: 50,000 @ 79.50p
Value: £39,750.00

Caretech Holding (CTH)
Director name: Monaghan,Karl Upton
Amount purchased: 6,700 @ 369.00p
Value: £24,723.00

Lok'n Store Group (LOK)
Director name: Newman ,Neil
Amount purchased: 5,012 @ 409.00p
Value: £20,499.08

Accrol Group Holdings (ACRL)
Director name: Dewhurst,Mark
Amount purchased: 65,648 @ 23.50p
Value: £15,427.28

Caretech Holding (CTH)
Director name: Cumming,James Stuart
Amount purchased: 2,500 @ 369.00p
Value: £9,225.00

Coral Products (CRU)
Director name: Low,David
Amount purchased: 50,000 @ 10.34p
Value: £5,170.00

Coral Products (CRU)
Director name: Grimmond,Joseph (Joe)
Amount purchased: 50,000 @ 10.30p
Value: £5,150.00

Record (REC)
Director name: Cullen,Steve
Amount purchased: 754 @ 29.85p
Value: £225.07

Aberdeen Smaller Companies Income Trust (ASCI)
Director name: Fletcher,David
Amount purchased: 76 @ 255.35p
Value: £194.07

Maintel Holdings (MAI)
Director name: Stevens,Kevin
Amount purchased: 26 @ 600.00p
Value: £156.00

Maintel Holdings (MAI)
Director name: Legg,Stuart
Amount purchased: 26 @ 600.00p
Value: £156.00


Top Director Sells
Produce Investments (PIL)
Director name: Johnston,Robert J (Bob)
Amount sold: 8,252 @ 190.00p
Value: £15,678.80