Director dealings: Victorian Plumbing CEO, director spend large on more shares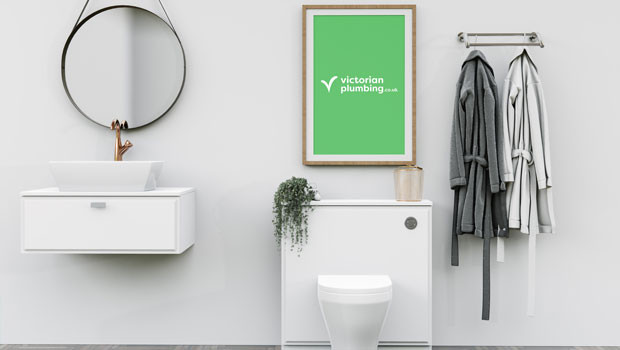 Victorian Plumbing chief executive officer Mark Radcliffe splashed out £2.9m on shares in the company, it reported on Friday, to take his shareholding to 46.7%.
The AIM-traded bathroom fittings retailer said Radcliffe paid 0.9665p each for three million shares.
At the same time, it confirmed that its product director Neil Radcliffe paid 0.94p apiece on a purchase of 529,267 shares.
That transaction, costing the latter Radcliffe just under £0.5m, meant he now owned 9.29% of Victorian Plumbing's issued share capital.
Top Director Buys
Victorian Plumbing Group (VIC)
Director name: Radcliffe,Mark
Amount purchased: 3,000,000 @ 96.65p
Value: £2,899,499.95

Banco Santander S.a. (BNC)
Director name: Ansorena,Ramiro Mato García
Amount purchased: 50,000 @ 275.00p
Value: £137,500.00

Barratt Developments (BDEV)
Director name: Scott,Mike
Amount purchased: 6,733 @ 742.59p
Value: £49,998.72

Rotala (ROL)
Director name: Dunn,Robert
Amount purchased: 150,000 @ 30.50p
Value: £45,750.00

Diageo (DGE)
Director name: Ferrán,Javier
Amount purchased: 210 @ 3,938.00p
Value: £8,269.80

Prudential (PRU)
Director name: FitzPatrick,Mark
Amount purchased: 15 @ 1,319.85p
Value: £197.98

Prudential (PRU)
Director name: Wells,Mike
Amount purchased: 14 @ 1,319.85p
Value: £184.78

Charles Stanley Group (CAY)
Director name: Coutts,Ben Money
Amount purchased: 30 @ 515.00p
Value: £154.50

Qinetiq Group (QQ.)
Director name: Smith,David
Amount purchased: 60 @ 252.95p
Value: £151.77

Qinetiq Group (QQ.)
Director name: Wadey ,Steve
Amount purchased: 60 @ 252.95p
Value: £151.77

Charles Stanley Group (CAY)
Director name: Abberley,Paul
Amount purchased: 29 @ 515.00p
Value: £149.35


Top Director Sells
Big Yellow Group (BYG)
Director name: Vetch,Nicholas
Amount sold: 175,000 @ 1,670.00p
Value: £2,922,500.13

Safestore Holdings (SAFE)
Director name: Vecchioli,Frederic
Amount sold: 10,824 @ 1,377.96p
Value: £149,150.74

Safestore Holdings (SAFE)
Director name: Jones,AndyÂ
Amount sold: 7,712 @ 1,377.96p
Value: £106,268.53

Virgin Money Uk (VMUK)
Director name: Duffy,David
Amount sold: 19,123 @ 165.32p
Value: £31,614.14

Virgin Money Uk (VMUK)
Director name: Abrahams ,Clifford
Amount sold: 6,283 @ 165.32p
Value: £10,387.06