Director dealings: Victoria finance director makes share sale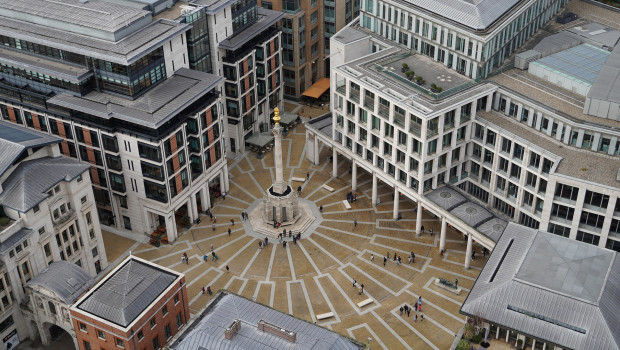 Victoria revealed on Friday that finance director Michael Scott had disposed of 176,726 ordinary shares in the AIM-listed flooring company.
Scott, who joined Victoria in 2015, sold the shares on Thursday in order to meet tax liabilities at an average price of 605.00p each, for a total value of £1.06m.
In Early November, Victoria updated the market on the impact of the one-month Covid-19 lockdown in England, explaining that, based on its experience of the UK-wide lockdown earlier in 2020, it believed that the second lockdown would make "little material difference" to it in the long run.
As of 1645 GMT, Victoria shares were up 0.85% at 595.0p.
Top Director Buys
(CRE)
Director name: Eckert,Neil David
Amount purchased: 340,000 @ 500.00p
Value: £1,700,000.00

(CRE)
Director name: Carvey,Trevor
Amount purchased: 100,000 @ 500.00p
Value: £500,000.00

(CRE)
Director name: Eckert,Neil David
Amount purchased: 240,000 @ 125.00p
Value: £300,000.00

(CRE)
Director name: Heintzman,Mark
Amount purchased: 100,000 @ 125.00p
Value: £125,000.00

Rio Tinto (RIO)
Director name: Nason,Jennifer
Amount purchased: 1,765 @ $72.79
Value: $105,940.16

(CRE)
Director name: Heintzman,Mark
Amount purchased: 20,000 @ 500.00p
Value: £100,000.00

(CRE)
Director name: Carvey,Trevor
Amount purchased: 80,000 @ 125.00p
Value: £100,000.00

(CRE)
Director name: Murphy,Elizabeth
Amount purchased: 15,000 @ 500.00p
Value: £75,000.00

(CRE)
Director name: Williamson CBE,Brian
Amount purchased: 15,000 @ 500.00p
Value: £75,000.00

Powerhouse Energy Group (PHE)
Director name: Yeo,Tim
Amount purchased: 1,521,228 @ 2.85p
Value: £43,355.00

(CRE)
Director name: Furbert,Malcolm
Amount purchased: 8,000 @ 500.00p
Value: £40,000.00

India Capital Growth Fund Ltd. (IGC)
Director name: Firth,Patrick
Amount purchased: 25,000 @ 82.39p
Value: £20,598.00

Powerhouse Energy Group (PHE)
Director name: Yeo,Tim
Amount purchased: 605,263 @ 2.85p
Value: £17,250.00

Iomart Group (IOM)
Director name: Donovan,Reece
Amount purchased: 3,250 @ 315.00p
Value: £10,237.50

Gran Tierra Energy Inc. (cdi) (GTE)
Director name: Guidry,Gary
Amount purchased: 13,434 @ $0.29
Value: $3,212.55

Gran Tierra Energy Inc. (cdi) (GTE)
Director name: Ellson,Ryan
Amount purchased: 9,516 @ $0.29
Value: $2,275.62

Cadence Minerals (KDNC)
Director name: Suckling,Andrew
Amount purchased: 13,559 @ 14.75p
Value: £1,999.95

Marshalls (MSLH)
Director name: Clarke,Jack
Amount purchased: 20 @ 748.50p
Value: £149.70

Marshalls (MSLH)
Director name: Coffey,Martyn
Amount purchased: 20 @ 748.50p
Value: £149.70


Top Director Sells
Victoria (VCP)
Director name: Scott,Michael
Amount sold: 176,726 @ 605.00p
Value: £1,069,192.33

Aj Bell (AJB)
Director name: Summersgill ,Michael Thomas
Amount sold: 202,718 @ 434.73p
Value: £881,268.82

Rio Tinto (RIO)
Director name: Jacques,Jean-Sébastien
Amount sold: 11,606 @ 4,978.72p
Value: £577,830.56

Aj Bell (AJB)
Director name: Summersgill ,Michael Thomas
Amount sold: 132,478 @ 434.73p
Value: £575,916.94

Aj Bell (AJB)
Director name: Platts,Leslie Michael
Amount sold: 115,350 @ 434.73p
Value: £501,456.99

Aj Bell (AJB)
Director name: Turner,Simon
Amount sold: 79,952 @ 434.73p
Value: £347,572.51

Pure Gold Mining Inc. Npv (di) (PUR)
Director name: Pease,Robert
Amount sold: 100,000 @ $2.32
Value: $137,253.82

Bluefield Solar Income Fund Limited (BSIF)
Director name: Page,Paul Le
Amount sold: 35,000 @ 128.24p
Value: £44,883.97

Lok'n Store Group (LOK)
Director name: Thomas,Simon
Amount sold: 3,142 @ 542.00p
Value: £17,029.64