Director dealings: Unite chairman-designate makes share purchase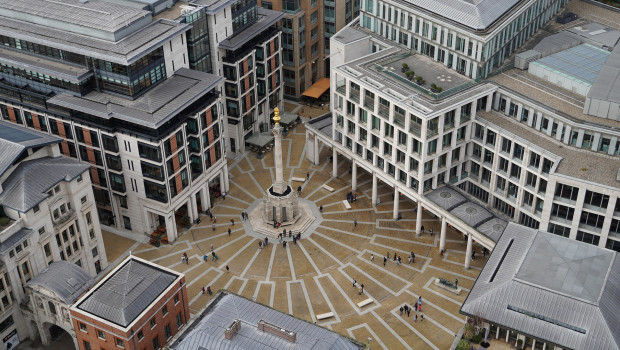 Unite Group revealed on Tuesday that chairman-designate Richard Huntingford had acquired 10,000 ordinary shares in the FTSE 250-listed student accommodation provider.
Huntingford, who will replace Phil White on 31 March, purchased the shares on Friday at an average price of 978.27p each, for a total value of £97,827.
Back in October, Unite reported that all of its buildings were open with the majority of students now arrived for the new academic year.
Unite said it had achieved a "strong" performance for the year, with 88% of bed spaces let across the portfolio, down from 98% at the same time last year
As of 1650 GMT, Unite shares were up 5.91% at 1,048.0p.
Top Director Buys
De La Rue (DLAR)
Director name: Loosemore,Kevin
Amount purchased: 510,000 @ 165.33p
Value: £843,183.02

Unite Group (UTG)
Director name: Huntingford,Richard N L
Amount purchased: 10,000 @ 978.27p
Value: £97,827.00

Future (FUTR)
Director name: Byng-Thorne,Zillah
Amount purchased: 4,835 @ 1,680.00p
Value: £81,228.00

Coats Group (COA)
Director name: Callaway,Jackie
Amount purchased: 75,078 @ 65.99p
Value: £49,543.97

Future (FUTR)
Director name: Drayton,Hugo
Amount purchased: 2,376 @ 1,674.90p
Value: £39,795.63

Benchmark Holdings (BMK)
Director name: George,Peter
Amount purchased: 46,000 @ 55.00p
Value: £25,300.00

Ocean Outdoor Limited Npv (di) (OOUT)
Director name: Bourkoff,Aryeh B
Amount purchased: 3,579 @ $6.88
Value: $24,630.68

Monks Inv Trust (MNKS)
Director name: Richards,Belinda
Amount purchased: 1,557 @ 1,277.19p
Value: £19,885.85

Future (FUTR)
Director name: Byng-Thorne,Zillah
Amount purchased: 1,180 @ 1,684.00p
Value: £19,871.20

Real Estate Credit Investments Ltd (RECI)
Director name: Cowdell ,Bob
Amount purchased: 10,000 @ 136.00p
Value: £13,600.00

Benchmark Holdings (BMK)
Director name: Maguire,Septima
Amount purchased: 20,000 @ 54.00p
Value: £10,800.00

Benchmark Holdings (BMK)
Director name: George,Peter
Amount purchased: 8,500 @ 55.00p
Value: £4,675.00

Adamas Finance Asia Limited (di) (ADAM)
Director name: Croft,John Michael
Amount purchased: 19,000 @ 21.59p
Value: £4,102.10

Travis Perkins (TPK)
Director name: Chambers,Stuart J
Amount purchased: 273 @ 1,283.36p
Value: £3,503.56

Adamas Finance Asia Limited (di) (ADAM)
Director name: Croft,John Michael
Amount purchased: 10,500 @ 21.65p
Value: £2,272.94

Travis Perkins (TPK)
Director name: Redfern,Pete
Amount purchased: 72 @ 1,283.36p
Value: £924.02

Travis Perkins (TPK)
Director name: McConville,Coline
Amount purchased: 72 @ 1,283.36p
Value: £924.02

Travis Perkins (TPK)
Director name: Rogers,John
Amount purchased: 65 @ 1,283.36p
Value: £834.18

Adamas Finance Asia Limited (di) (ADAM)
Director name: Croft,John Michael
Amount purchased: 3,500 @ 20.22p
Value: £707.70

Travis Perkins (TPK)
Director name: Illingworth,Richard Blair
Amount purchased: 53 @ 1,283.36p
Value: £680.18

Travis Perkins (TPK)
Director name: Rogers ,Christopher
Amount purchased: 49 @ 1,283.36p
Value: £628.84

Travis Perkins (TPK)
Director name: Culver,Marianne
Amount purchased: 48 @ 1,283.36p
Value: £616.01


Top Director Sells
De La Rue (DLAR)
Director name: Loosemore,Kevin
Amount sold: 500,000 @ 165.32p
Value: £826,600.02

Oxford Biomedica (OXB)
Director name: Heath,Andrew
Amount sold: 28,597 @ 869.00p
Value: £248,507.92

Oxford Biomedica (OXB)
Director name: Heath,Andrew
Amount sold: 15,756 @ 869.00p
Value: £136,919.63

Savannah Resources (SAV)
Director name: Archer,David
Amount sold: 1,250,000 @ 2.56p
Value: £32,000.00

Thorpe (f.w.) (TFW)
Director name: Muncaster ,Craig
Amount sold: 6,500 @ 329.00p
Value: £21,385.00

Savannah Resources (SAV)
Director name: Archer,David
Amount sold: 500,000 @ 2.54p
Value: £12,700.00

Bank Of Georgia Group (BGEO)
Director name: Loikkanen,Hanna-Leena
Amount sold: 800 @ 1,200.29p
Value: £9,602.32

Savannah Resources (SAV)
Director name: Archer,David
Amount sold: 250,000 @ 2.50p
Value: £6,250.00