Director dealings: Tyman non-exec invests £0.5m, Meggitt directors exercise options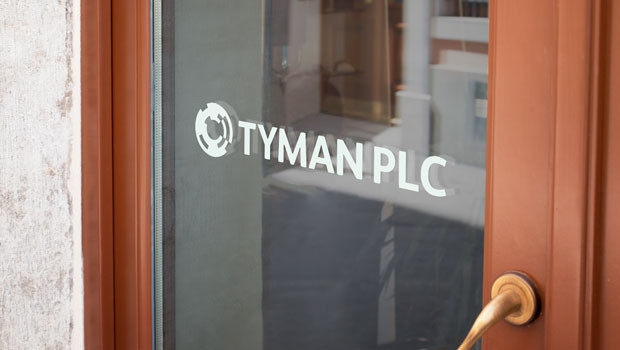 Tyman was at the top of the list of buyers on Thursday, after it reported a non-executive director purchase worth more than £0.16m.
The FTSE 250 door and window components supplier said David Randlich had spent £166,600 on 50,000 shares, at an aggregate price of 333.2p.
It said the shares were bought across 27 different transactions on the London Stock Exchange on 9 March, at prices ranging between 319p and 335p.
Meggitt led the selling side of the ledger, meanwhile, after reporting a share sale worth more than £0.5m.
The FTSE 100 aerospace and defence specialist said chief executive officer Tony Wood had exercised nil cost options over 142,837 shares, awarded under its 2014 long-term incentive plan.
He then sold 67,268 shares at 752.4p each to cover his tax bill and other costs, netting a total of £506,124.44 to remit to the revenue.
At the same time, group director of engineering and strategy Hugh Clayton exercised options over 73,676 shares under the same incentive plan, and sold 34,698 at the same price of 752.4p each to cover tax and costs.
Following the transactions, Meggitt said Wood had a total shareholding of 0.0274% of its share capital, while Clayton held 0.0093% of the company.
Top Director Buys
Tyman (TYMN)
Director name: Randich,David
Amount purchased: 50,000 @ 333.20p
Value: £166,600.00

Tbc Bank Group (TBCG)
Director name: Kiriakopoulos,Thymios
Amount purchased: 5,000 @ 965.00p
Value: £48,250.00

Glanbia (cdi) (GLB)
Director name: Brennan,Roisin
Amount purchased: 4,000 @ 10.55
Value: 42,204.26

Tullow Oil (TLW)
Director name: Greenslade,Martin F
Amount purchased: 60,000 @ 52.37p
Value: £31,422.00

Tullow Oil (TLW)
Director name: Greenslade,Martin F
Amount purchased: 60,000 @ 52.10p
Value: £31,260.00

Hammerson (HMSO)
Director name: Butterworth,Mike
Amount purchased: 96,405 @ 31.11p
Value: £29,991.60

Pagegroup (PAGE)
Director name: Stevens,Ben
Amount purchased: 5,748 @ 458.44p
Value: £26,351.13

Iofina (IOF)
Director name: Baller,Lance J
Amount purchased: 100,000 @ 17.75p
Value: £17,750.00

Johnson Service Group (JSG)
Director name: Lennox,Jock Fyfe
Amount purchased: 15,000 @ 107.90p
Value: £16,185.00

Castings (CGS)
Director name: Cooke,Brian J
Amount purchased: 3,500 @ 312.40p
Value: £10,934.00

Uls Technology (ULS)
Director name: Scott,Oliver Rupert Andrew
Amount purchased: 14,000 @ 72.29p
Value: £10,120.60

Getbusy (GETB)
Director name: Jakeman,Miles Gareth
Amount purchased: 17,391 @ 58.03p
Value: £10,092.00

Getbusy (GETB)
Director name: Jakeman,Miles Gareth
Amount purchased: 17,391 @ 57.93p
Value: £10,074.61

Bank Of Georgia Group (BGEO)
Director name: Megvinetukhutsesi,Mariam
Amount purchased: 1,000 @ 1,000.00p
Value: £10,000.00

Diageo (DGE)
Director name: Ferrán,Javier
Amount purchased: 237 @ 3,490.00p
Value: £8,271.30

Cornerstone Fs (CSFS)
Director name: Edwards,Gareth Maitland
Amount purchased: 24,033 @ 16.90p
Value: £4,061.58

Cornerstone Fs (CSFS)
Director name: Edwards,Gareth Maitland
Amount purchased: 24,033 @ 16.90p
Value: £4,061.58

Cornerstone Fs (CSFS)
Director name: Edwards,Gareth Maitland
Amount purchased: 24,033 @ 16.90p
Value: £4,061.58

Schroder British Opportunities Trust (SBO)
Director name: OBE,Christopher Keljik,
Amount purchased: 3,553 @ 83.96p
Value: £2,983.10

Nexus Infrastructure (NEXS)
Director name: Martin,Alan
Amount purchased: 92 @ 216.50p
Value: £199.18

Prudential (PRU)
Director name: Wells,Mike
Amount purchased: 19 @ 1,037.00p
Value: £197.03

Prudential (PRU)
Director name: FitzPatrick,Mark
Amount purchased: 19 @ 1,037.00p
Value: £197.03

Mj Gleeson (GLE)
Director name: Thomson,James
Amount purchased: 29 @ 669.00p
Value: £194.01

Brewin Dolphin Holdings (BRW)
Director name: Beer,Robin
Amount purchased: 64 @ 264.70p
Value: £169.41

Softcat (SCT)
Director name: Watt,Graeme
Amount purchased: 11 @ 1,478.00p
Value: £162.58

Oxford Instruments (OXIG)
Director name: Barkshire,Ian
Amount purchased: 8 @ 1,904.00p
Value: £152.32

Meggitt (MGGT)
Director name: Wood,Tony
Amount purchased: 20 @ 750.48p
Value: £150.10

Lsl Property Services (LSL)
Director name: Buck,Helen
Amount purchased: 42 @ 357.00p
Value: £149.94

Lsl Property Services (LSL)
Director name: Castleton ,Adam
Amount purchased: 42 @ 357.00p
Value: £149.94

Lsl Property Services (LSL)
Director name: Stewart,David
Amount purchased: 42 @ 357.00p
Value: £149.94

Qinetiq Group (QQ.)
Director name: Wadey ,Steve
Amount purchased: 50 @ 299.19p
Value: £149.59

Softcat (SCT)
Director name: Charlton,Graham
Amount purchased: 10 @ 1,478.00p
Value: £147.80

Uls Technology (ULS)
Director name: Scott,Oliver Rupert Andrew
Amount purchased: 61 @ 71.40p
Value: £43.55


Top Director Sells
Meggitt (MGGT)
Director name: Wood,Tony
Amount sold: 67,268 @ 752.40p
Value: £506,124.44

Croda International (CRDA)
Director name: Brophy ,Tom
Amount sold: 1,401 @ 7,099.00p
Value: £99,456.93

International Personal Finance (IPF)
Director name: Ryan,Gerard
Amount sold: 60,694 @ 96.50p
Value: £58,569.71

International Personal Finance (IPF)
Director name: Ryan,Gerard
Amount sold: 60,694 @ 96.50p
Value: £58,569.71