Director dealings: Two Saga non-execs disclose recent purchases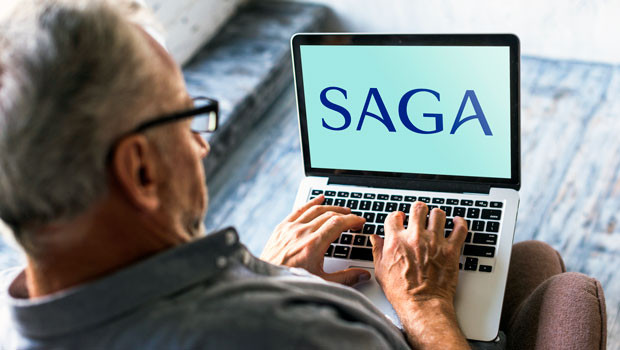 Shares in Saga were in the red on Wednesday afternoon, even after two of its non-executive directors bought significant chunks of shares.
The company said its senior independent non-executive director Sir Peter Bazalgette bought 212,249 shares on Tuesday.
He paid 94.23p for each share, spending a total of £200,002.24 on the investment.
Independent non-executive director Anand Aithal, meanwhile, picked up 24,500 shares on Monday.
Aithal spent a total of £20,075.30 on the shares, at a price of 81.94p apiece.
At 1541 BST, shares in Saga were down 1.15% at 89.86p.
Reporting by Josh White at Sharecast.com.
Top Director Buys
Saga (SAGA)
Director name: Bazalgette,Peter
Amount purchased: 212,249 @ 94.23p
Value: £200,002.24

Arix Bioscience (ARIX)
Director name: Moncreiffe,Peregrine D E M
Amount purchased: 100,000 @ 102.94p
Value: £102,940.00

Ferguson (FERG)
Director name: Shouraboura,Nadia
Amount purchased: 1,000 @ $103.31
Value: $85,186.53

Intermediate Capital Group (ICP)
Director name: Bharadia,Vijay
Amount purchased: 5,000 @ 1,033.46p
Value: £51,673.00

Crest Nicholson Holdings (CRST)
Director name: Ferguson,Iain
Amount purchased: 20,000 @ 198.90p
Value: £39,780.00

Crest Nicholson Holdings (CRST)
Director name: Ferguson,Iain
Amount purchased: 20,000 @ 187.50p
Value: £37,500.00

Watkin Jones (WJG)
Director name: Reilly,Liz
Amount purchased: 30,000 @ 101.00p
Value: £30,300.00

Shearwater Group (SWG)
Director name: Higgins,Phil
Amount purchased: 25,000 @ 92.00p
Value: £23,000.00

Avi Global Trust (AGT)
Director name: Galloway,Neil
Amount purchased: 11,500 @ 178.75p
Value: £20,556.59

Saga (SAGA)
Director name: Aithal,Anand
Amount purchased: 24,500 @ 81.94p
Value: £20,075.30

Petrofac Ltd. (PFC)
Director name: Medori,Rene
Amount purchased: 18,707 @ 106.91p
Value: £19,999.65

Tpximpact Holdings (TPX)
Director name: Gandhi,Neal Narendra
Amount purchased: 57,000 @ 35.00p
Value: £19,950.00

Crest Nicholson Holdings (CRST)
Director name: Ferguson,Iain
Amount purchased: 10,000 @ 185.80p
Value: £18,580.00

Kavango Resources (KAV)
Director name: Grist,Brett
Amount purchased: 920,245 @ 1.63p
Value: £14,999.99

Cordiant Digital Infrastructure Limited Npv (CORD)
Director name: Hill,Sian
Amount purchased: 15,000 @ 94.47p
Value: £14,170.33

Alternative Income Reit (AIRE)
Director name: Eastment,Stephanie
Amount purchased: 19,527 @ 66.38p
Value: £12,962.02

Kavango Resources (KAV)
Director name: Turney,Ben
Amount purchased: 750,000 @ 1.63p
Value: £12,261.75

Centralnic Group (CNIC)
Director name: Royde ,Max
Amount purchased: 8,000 @ 113.63p
Value: £9,090.40

Cyanconnode Holdings (CYAN)
Director name: Cronin ,John
Amount purchased: 42,553 @ 11.75p
Value: £4,999.98

Petrofac Ltd. (PFC)
Director name: Carlo,Francesca Di
Amount purchased: 4,676 @ 106.91p
Value: £4,999.11

Petrofac Ltd. (PFC)
Director name: Asfari,Ayman
Amount purchased: 4,676 @ 106.91p
Value: £4,999.11

Petrofac Ltd. (PFC)
Director name: Davies ,David
Amount purchased: 4,676 @ 106.91p
Value: £4,999.11

Petrofac Ltd. (PFC)
Director name: Akbar,Sara
Amount purchased: 4,676 @ 106.91p
Value: £4,999.11

Petrofac Ltd. (PFC)
Director name: Bichsel,Matthias
Amount purchased: 4,676 @ 106.91p
Value: £4,999.11

Centralnic Group (CNIC)
Director name: Royde ,Max
Amount purchased: 4,000 @ 111.25p
Value: £4,450.00

Kavango Resources (KAV)
Director name: Turney,Ben
Amount purchased: 150,000 @ 1.70p
Value: £2,550.00

Time Finance (TIME)
Director name: Rimmer,Edward
Amount purchased: 12,259 @ 16.31p
Value: £1,999.44

Kavango Resources (KAV)
Director name: Turney,Ben
Amount purchased: 20,245 @ 1.70p
Value: £344.17