Director dealings: Trinity Exploration chairman makes share sale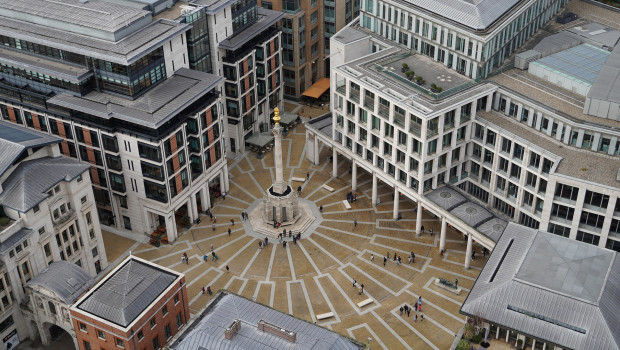 Trinity Exploration & Production revealed on Wednesday that chairman Bruce Dingwall had sold 1.74m ordinary shares in the AIM-listed oil company.
Dingwall, who founded Trinity in 2005, sold the shares on Tuesday at an average price of 8.80p each, for a total value of £153,627.94.
Trinity's chairman had exercised options over 3.12m ordinary shares earlier in the day and made the sale in order to cover tax liabilities.
Back in June, Trinity Exploration said it was on track to break even in 2020 following a "strong operational and financial performance" during the prior year.
Trinity said its breakeven price, including hedging income, was $20.5 per barrel - versus a year to date average oil price realisation of $36.4 a barrel and a current West Texas Intermediate oil price of $37.96 per barrel.
As of 1650 BST, Trinity shares were down 2.95% at 8.54p.
Top Director Buys
Hammerson (HMSO)
Director name: de Beer,Desmond (Des)
Amount purchased: 507,357 @ 46.23p
Value: £234,551.14

Hammerson (HMSO)
Director name: de Beer,Desmond (Des)
Amount purchased: 207,502 @ 46.19p
Value: £95,845.17

K3 Business Technology Group (KBT)
Director name: Manley ,Jonathan
Amount purchased: 27,260 @ 110.00p
Value: £29,986.00

Hammerson (HMSO)
Director name: de Beer,Desmond (Des)
Amount purchased: 55,583 @ 45.76p
Value: £25,434.78

Permanent Tsb Group Holdings (IL0A)
Director name: Crowley ,Eamonn
Amount purchased: 50,000 @ 0.50
Value: 24,880.00

Rockrose Energy (RRE)
Director name: Benmore,Richard
Amount purchased: 53 @ 853.67p
Value: £452.44

Rockrose Energy (RRE)
Director name: Morrow,John
Amount purchased: 53 @ 853.67p
Value: £452.44

Rockrose Energy (RRE)
Director name: Austin,Andrew
Amount purchased: 53 @ 853.67p
Value: £452.44

Rockrose Energy (RRE)
Director name: Mann,Peter
Amount purchased: 53 @ 853.67p
Value: £452.44

Rockrose Energy (RRE)
Director name: Slape,Richard
Amount purchased: 52 @ 853.67p
Value: £443.91

Schroders (SDR)
Director name: Keers,Richard
Amount purchased: 7 @ 2,977.40p
Value: £208.42

Schroders (SDR)
Director name: Harrison ,Peter
Amount purchased: 7 @ 2,977.40p
Value: £208.42

Zotefoams (ZTF)
Director name: McGrath ,Gary
Amount purchased: 37 @ 410.00p
Value: £151.70

Meggitt (MGGT)
Director name: Wood,Tony
Amount purchased: 50 @ 297.00p
Value: £148.50

Zotefoams (ZTF)
Director name: Stirling,David
Amount purchased: 36 @ 410.00p
Value: £147.60

Imi (IMI)
Director name: Twite,Roy
Amount purchased: 12 @ 1,072.00p
Value: £128.64

Imi (IMI)
Director name: Shook ,Daniel
Amount purchased: 12 @ 1,072.00p
Value: £128.64


Top Director Sells
Jtc (JTC)
Director name: Holley,Wendy
Amount sold: 50,952 @ 487.50p
Value: £248,391.00

Jtc (JTC)
Director name: Holley,Wendy
Amount sold: 47,010 @ 490.30p
Value: £230,491.91

Trinity Exploration & Production (TRIN)
Director name: Dingwall,Bruce
Amount sold: 1,745,772 @ 8.80p
Value: £153,627.94

Aggreko (AGK)
Director name: Drewett,Heath
Amount sold: 15,871 @ 441.80p
Value: £70,118.08

Jtc (JTC)
Director name: Holley,Wendy
Amount sold: 12,203 @ 490.45p
Value: £59,849.61

Physiomics (PYC)
Director name: Millen,James Simon
Amount sold: 597,332 @ 6.45p
Value: £38,527.91

Quilter (QLT)
Director name: Feeney,Paul
Amount sold: 13,604 @ 149.90p
Value: £20,391.96