Director dealings: Treatt chairman lowers stake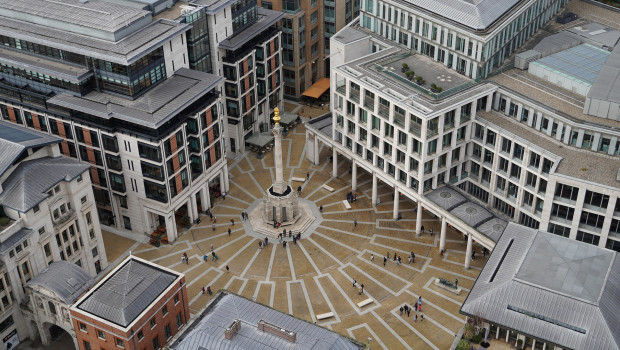 Treatt revealed on Friday that chairman Timothy Jones had disposed of 35,000 ordinary shares in the London-listed chemicals firm.
Jones, who took over as chairman back in 2012, sold the shares on Thursday at an average price of 539.05p each, for a total value of £188,667.50.
Earlier in May, Treatt hiked its interim dividend and said it had felt no ill-effect from the Covid-19 crisis as the ingredients supplier reported a 2% decline in first-half profit.
Pre-tax profit for the six months to the end of March fell to £6.1m from £6.2m as revenue dropped 5.3% to £53.6m but Treatt increased its half-year dividend by 8.2% to 1.84p a share.
Revenue and profit fell because of sharp declines in citrus prices the year before, said the group.
As of 1625 BST, Treatt shares were down 0.73% at 544p.
Top Director Buys
Secure Income Reit (SIR)
Director name: Leslau,Nicholas Mark
Amount purchased: 93,373 @ 225.00p
Value: £210,089.25

Scottish Mortgage Inv Trust (SMT)
Director name: Maxwell ,Patrick
Amount purchased: 11,048 @ 722.50p
Value: £79,821.80

Alternative Income Reit (AIRE)
Director name: Smith ,Stephen
Amount purchased: 93,000 @ 52.50p
Value: £48,825.00

Dignity (DTY)
Director name: Whiley,Clive
Amount purchased: 12,000 @ 233.00p
Value: £27,960.00

Aeorema Communications (AEO)
Director name: Hale,Michael
Amount purchased: 100,000 @ 20.00p
Value: £20,000.00

Universe Group (UNG)
Director name: Coster,Malcolm
Amount purchased: 222,018 @ 5.45p
Value: £12,099.98

Secure Income Reit (SIR)
Director name: Moore,Martin
Amount purchased: 4,668 @ 225.00p
Value: £10,503.00

Secure Income Reit (SIR)
Director name: Marcus,Ian
Amount purchased: 4,668 @ 225.00p
Value: £10,503.00

Universe Group (UNG)
Director name: Brooks,Ivan
Amount purchased: 150,000 @ 5.45p
Value: £8,175.00

Secure Income Reit (SIR)
Director name: Ferrar,Leslie
Amount purchased: 1,867 @ 225.00p
Value: £4,200.75

Share Plc (SHRE)
Director name: Ecsery,Francesca Eva
Amount purchased: 10,990 @ 31.40p
Value: £3,450.86

Gran Tierra Energy Inc. (cdi) (GTE)
Director name: Guidry,Gary
Amount purchased: 10,786 @ $0.27
Value: $2,401.43

Gran Tierra Energy Inc. (cdi) (GTE)
Director name: Ellson,Ryan
Amount purchased: 7,640 @ $0.27
Value: $1,701.00

Integrafin Holding (IHP)
Director name: Gunby,Jonathan
Amount purchased: 30 @ 498.00p
Value: £149.40

Integrafin Holding (IHP)
Director name: Scott,Alexander
Amount purchased: 30 @ 498.00p
Value: £149.40

Integrafin Holding (IHP)
Director name: Taylor,Ian
Amount purchased: 30 @ 498.00p
Value: £149.40


Top Director Sells
Anglo Pacific Group (APF)
Director name: Treger,Julian
Amount sold: 700,000 @ 160.77p
Value: £1,125,389.99

Treatt (TET)
Director name: Jones ,Tim
Amount sold: 35,000 @ 539.05p
Value: £188,667.50

Anglo Pacific Group (APF)
Director name: Treger,Julian
Amount sold: 27,665 @ 159.62p
Value: £44,159.43

Share Plc (SHRE)
Director name: Ecsery,Francesca Eva
Amount sold: 10,990 @ 31.00p
Value: £3,406.90