Director dealings: Trainline CFO makes share sale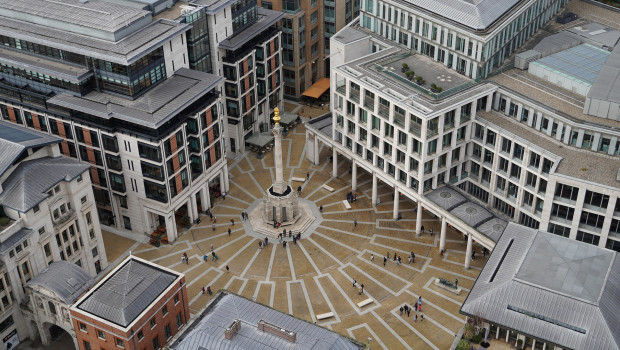 Trainline revealed on Thursday that chief financial officer Shaun McCabe had offloaded 600,000 ordinary shares in the FTSE 250-listed operator of the online train booking platform.
McCabe, who joined Trainline in September 2016, sold the shares on Tuesday at an average price of 480.14p each, for a total value of £2.88m.
Back in November, Trainline reported a first-half pre-tax loss as sales plunged during the coronavirus lockdown.
The company posted an operating loss of £43.0m in the six months to August 31, compared with an £8.0m loss a year earlier.
As of 1630 GMT, Trainline shares were up 0.17% at 464.20p.
Top Director Buys
Scotgold Resources (di) (SGZ)
Director name: Hetherington,Peter G
Amount purchased: 2,000,000 @ 113.71p
Value: £2,274,199.96

Ocean Outdoor Limited Npv (di) (OOUT)
Director name: Bourkoff,Aryeh B
Amount purchased: 40,000 @ $7.13
Value: $285,200.00

Ocean Outdoor Limited Npv (di) (OOUT)
Director name: Bourkoff,Aryeh B
Amount purchased: 10,000 @ $7.20
Value: $72,000.00

Future (FUTR)
Director name: Addison ,Rachel
Amount purchased: 2,798 @ 1,773.92p
Value: £49,634.28

Trian Investors 1 Limited Npv (TI1)
Director name: Sherwell,Christopher
Amount purchased: 27,775 @ 109.00p
Value: £30,274.75

Silence Therapeutics (SLN)
Director name: Rothera,Mark
Amount purchased: 6,000 @ $6.00
Value: $29,685.83

Oxford Metrics (OMG)
Director name: Parry,Roger
Amount purchased: 27,777 @ 90.00p
Value: £24,999.30

Audioboom Group (BOOM)
Director name: Tobin,Michael
Amount purchased: 10,526 @ 190.00p
Value: £19,999.40

Silence Therapeutics (SLN)
Director name: Rothera,Mark
Amount purchased: 3,600 @ $5.99
Value: $17,781.81

Silence Therapeutics (SLN)
Director name: Rothera,Mark
Amount purchased: 3,000 @ $6.10
Value: $15,090.29

Maestrano Group (MNO)
Director name: Lojszczyk,Robert
Amount purchased: 120,000 @ 10.91p
Value: £13,092.00

Silence Therapeutics (SLN)
Director name: Rothera,Mark
Amount purchased: 2,400 @ $6.33
Value: $12,527.42

Oxford Metrics (OMG)
Director name: Climer,Naomi
Amount purchased: 11,733 @ 90.00p
Value: £10,559.70

Equals Group (EQLS)
Director name: Herbert,Sian
Amount purchased: 33,000 @ 31.00p
Value: £10,230.00

Silence Therapeutics (SLN)
Director name: Rothera,Mark
Amount purchased: 1,500 @ $5.99
Value: $7,409.09

Future (FUTR)
Director name: Amdur,Meredith
Amount purchased: 385 @ 1,807.00p
Value: £6,956.95

Malvern International (MLVN)
Director name: Elliott ,Mark Westcombe
Amount purchased: 4,500,667 @ 0.15p
Value: £6,751.00

Malvern International (MLVN)
Director name: Mace,Richard Christopher
Amount purchased: 4,500,667 @ 0.15p
Value: £6,751.00

Malvern International (MLVN)
Director name: Carroll,Alan
Amount purchased: 4,500,666 @ 0.15p
Value: £6,751.00

Silence Therapeutics (SLN)
Director name: Romano,Steven
Amount purchased: 1,000 @ $5.59
Value: $4,613.67

Silence Therapeutics (SLN)
Director name: Romano,Steven
Amount purchased: 1,000 @ $5.59
Value: $4,613.67

Silence Therapeutics (SLN)
Director name: Romano,Steven
Amount purchased: 1,000 @ $5.57
Value: $4,597.18

Silence Therapeutics (SLN)
Director name: Romano,Steven
Amount purchased: 1,000 @ $5.55
Value: $4,576.56

Silence Therapeutics (SLN)
Director name: Rothera,Mark
Amount purchased: 600 @ $6.11
Value: $3,023.01

Silence Therapeutics (SLN)
Director name: Romano,Steven
Amount purchased: 500 @ $5.59
Value: $2,306.84


Top Director Sells
Trainline (TRN)
Director name: McCabe,Shaun
Amount sold: 600,000 @ 480.14p
Value: £2,880,828.67

Scotgold Resources (di) (SGZ)
Director name: Hetherington,Peter G
Amount sold: 2,000,000 @ 113.71p
Value: £2,274,199.96

United Utilities Group (UU.)
Director name: Mogford,Steven L
Amount sold: 20,000 @ 920.28p
Value: £184,055.27

Wood Group (john) (WG.)
Director name: Kemp,David
Amount sold: 7,386 @ 313.00p
Value: £23,118.18

Adriatic Metals (ADT1)
Director name: Bilbe,Peter
Amount sold: 13,501 @ $2.20
Value: $15,721.28

Fiske (FKE)
Director name: Harrison,Clive F
Amount sold: 20,000 @ 65.00p
Value: £13,000.00

Adriatic Metals (ADT1)
Director name: Bilbe,Peter
Amount sold: 6,500 @ $2.22
Value: $7,637.75