Director dealings: Three Argo Blockchain board members buy shares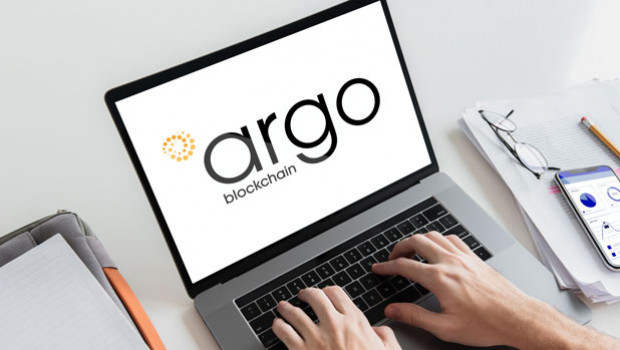 Argo Blockchain had three entries on the list of director buys on Wednesday, after three of its directors made purchases between 19 and 23 May.
The London-listed firm said non-executive director Maria Perrella purchased 60,000 American depositary receipts for 65 US cents each, spending a total of $32,357.55 (£28,311.50).
Chief financial officer Alex Appleton, meanwhile, bought 39,415 shares at 49.74p each, spending £19,605.02, while non-executive director Sarah Gow spent £9,840 on 20,000 shares at a price of 49.2p apiece.
On the selling side of things, meanwhile, Staffline Group had two entries after it disclosed a sale-and-purchase linked to a non-executive director.
The AIM-traded company said Henry Spain Investment Services Limited sold and repurchased a total of 28,590 shares in two tranches.
It said one tranche consisted of 16,064 shares at 51p each, worth a total of £8,192.64, and the second contained 12,526 shares, also at 51p apiece, valuing it at £6,388.26.
Following the sales and repurchases, the notifiable interest held by Henry Spain Investment Services remained unchanged at 28 million ordinary shares, with Staffline claiming the transactions were made "due to adjustments in individual client portfolios".
Thomas Spain, a non-executive director of Staffline, is also a director of the England-registered Henry Spain Investment Services.
Top Director Buys
Argo Blockchain (ARB)
Director name: Perrella,Maria
Amount purchased: 60,000 @ $0.65
Value: $32,357.55

Audioboom Group (BOOM)
Director name: Tobin,Michael
Amount purchased: 1,544 @ 1,285.00p
Value: £19,840.40

Argo Blockchain (ARB)
Director name: Appleton,Alex
Amount purchased: 39,415 @ 49.74p
Value: £19,605.02

Staffline Group (STAF)
Director name: Spain,Thomas
Amount purchased: 20,856 @ 51.00p
Value: £10,636.56

Argo Blockchain (ARB)
Director name: Gow,Sarah
Amount purchased: 20,000 @ 49.20p
Value: £9,840.00

Baillie Gifford Japan Trust (BGFD)
Director name: Davis,Simon
Amount purchased: 800 @ 726.00p
Value: £5,808.00

Staffline Group (STAF)
Director name: Spain,Thomas
Amount purchased: 7,734 @ 51.00p
Value: £3,944.34


Top Director Sells
Staffline Group (STAF)
Director name: Spain,Thomas
Amount sold: 16,064 @ 51.00p
Value: £8,192.64

Staffline Group (STAF)
Director name: Spain,Thomas
Amount sold: 12,526 @ 51.00p
Value: £6,388.26