Director dealings: THG's Charles Allen snaps up 1.15m shares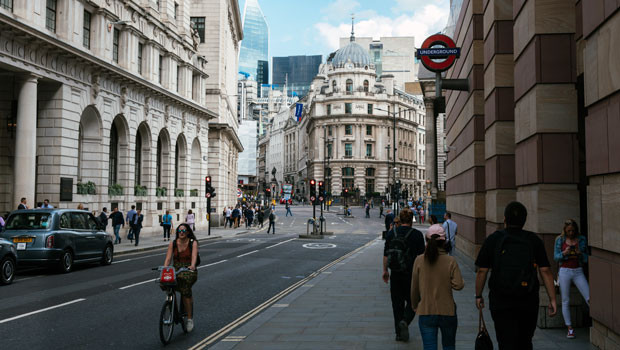 THG revealed on Tuesday that non-executive director Charles Allen had acquired 1.15m ordinary shares in the London-listed e-commerce retailer.
Allen, who was named as THG's chairman back in March, purchased the shares on Monday at an average price of 86.27p each for a total value of £992,140.63.
Earlier in June, THG rejected an indicative, non-binding takeover proposal from Belerion Capital and King Street Management, stating that all the recent takeover approaches it has received had "significantly undervalued" the group.
As of 1555 BST, THG shares were down 2.72% at 82.90p.
Top Director Buys
Thg (THG)
Director name: Allen,Charles
Amount purchased: 1,150,000 @ 86.27p
Value: £992,140.63

Jardine Matheson Holdings Ltd (singapore Reg) (JAR)
Director name: Pang,Yiu Kai
Amount purchased: 14,200 @ $51.80
Value: $735,529.06

Jardine Matheson Holdings Ltd (singapore Reg) (JAR)
Director name: Pang,Yiu Kai
Amount purchased: 5,000 @ $52.69
Value: $263,456.99

Naked Wines (WINE)
Director name: Rawlings,Darryl
Amount purchased: 74,500 @ $1.93
Value: $118,566.01

Montanaro European Smaller Companies Trust (MTE)
Director name: Curling,Richard
Amount purchased: 50,000 @ 125.28p
Value: £62,638.80

Jardine Matheson Holdings Ltd (singapore Reg) (JAR)
Director name: Pang,Yiu Kai
Amount purchased: 800 @ $51.60
Value: $41,278.00

Future Metals Nl (di) (FME)
Director name: Kininmonth,Jardee
Amount purchased: 350,000 @ $0.15
Value: $27,788.09

Foresight Sustainable Forestry Company (FSF)
Director name: Davidson,Richard
Amount purchased: 25,000 @ 107.00p
Value: £26,750.00

Foresight Sustainable Forestry Company (FSF)
Director name: Patel,Sarika
Amount purchased: 20,000 @ 107.00p
Value: £21,400.00

The City Pub Group (CPC)
Director name: Elliott,Holly
Amount purchased: 24,905 @ 80.30p
Value: £19,998.71

Warpaint London (W7L)
Director name: Sadler,Keith
Amount purchased: 9,294 @ 129.11p
Value: £11,999.48

Pharos Energy (PHAR)
Director name: Brown,Jann M
Amount purchased: 31,448 @ 20.80p
Value: £6,541.18

Pharos Energy (PHAR)
Director name: Rivett,Sue
Amount purchased: 4,684 @ 20.80p
Value: £974.27

Marks & Spencer Group (MKS)
Director name: Bickerstaffe,Katie
Amount purchased: 102 @ 146.45p
Value: £149.38


Top Director Sells
Cranswick (CWK)
Director name: Couch,Adam
Amount sold: 23,325 @ 3,081.80p
Value: £718,829.87

Vodafone Group (VOD)
Director name: Read,Nick
Amount sold: 491,788 @ 126.82p
Value: £623,705.20

Cranswick (CWK)
Director name: Bottomley,Mark
Amount sold: 15,421 @ 3,081.80p
Value: £475,244.39

Cranswick (CWK)
Director name: Brisby ,Jim
Amount sold: 15,421 @ 3,081.80p
Value: £475,244.39

Vodafone Group (VOD)
Director name: Valle,Margherita D.
Amount sold: 299,350 @ 126.82p
Value: £379,647.64

Homeserve (HSV)
Director name: Rusin,Tom
Amount sold: 11,815 @ 1,169.00p
Value: £138,117.35

Homeserve (HSV)
Director name: Bower,David
Amount sold: 10,190 @ 1,169.00p
Value: £119,121.10

Trainline (TRN)
Director name: McBride,Brian
Amount sold: 12,858 @ 300.00p
Value: £38,574.00