Director dealings: THG director ups stake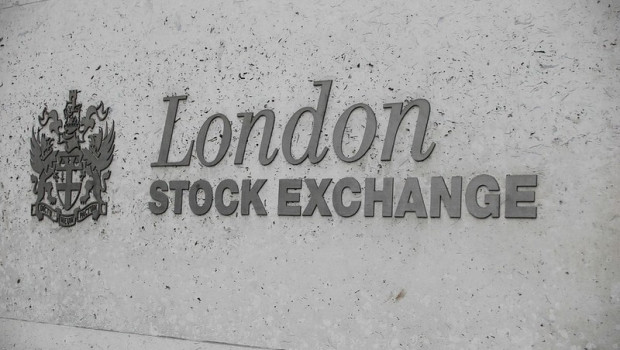 The Hut Group revealed on Friday that senior independent director Zillah Byng-Thorne had acquired 32,291 ordinary shares in the London-listed e-commerce company.
Byng-Thorne, who joined THG as a director in 2018, purchased the shares on Thursday at an average price of 200.20p each, for a total value of £64,646.59.
Separately, Max Thorne, a person closely associated with the group's director, also snapped up 25,300 ordinary THG shares at an average price of 196.20p each.
Earlier in the week, US asset manager BlackRock was said to have been preparing to sell nearly half of its stake in THG, sending shares in the business into free-fall.
According to Reuters, bookrunner Goldman Sachs said on Tuesday that THG's second-largest shareholder's planned sale of 58.0m shares was priced at 195.0p per share - a 10.3% discount to the stock's closing share price on Monday.
Last month, THG shares tumbled after a capital markets day focused on its e-commerce technology platform Ingenuity failed to reassure investors.
As of 1530 BST, THG shares were up 8.36% at 212.60p.
Top Director Buys
Sabre Insurance Group (SBRE)
Director name: Clark,Ian Edward
Amount purchased: 37,245 @ 186.64p
Value: £69,514.07

Thg (THG)
Director name: Thorne,Zillah Byng-
Amount purchased: 32,291 @ 200.20p
Value: £64,646.59

Rps Group (RPS)
Director name: Douglas,John
Amount purchased: 50,000 @ 126.11p
Value: £63,055.50

Sampo Oyj (0HAG)
Director name: Wahlroos,Björn
Amount purchased: 1,298 @ 45.97
Value: 59,671.91

Thg (THG)
Director name: Thorne,Zillah Byng-
Amount purchased: 25,300 @ 196.20p
Value: £49,638.60

Sampo Oyj (0HAG)
Director name: Fagerholm,Jannica
Amount purchased: 869 @ 45.97
Value: 39,949.84

Boohoo Group (BOO)
Director name: Small,Brian
Amount purchased: 15,000 @ 193.90p
Value: £29,085.00

Sampo Oyj (0HAG)
Director name: Murto,Risto
Amount purchased: 561 @ 45.97
Value: 25,790.40

Sampo Oyj (0HAG)
Director name: Clausen,Christian
Amount purchased: 520 @ 46.17
Value: 24,008.40

Trustpilot Group (TRST)
Director name: Kentleton,Rachel
Amount purchased: 6,491 @ 321.71p
Value: £20,882.50

Bens Creek Group (BEN)
Director name: Harris,David
Amount purchased: 100,000 @ 20.20p
Value: £20,199.00

Bens Creek Group (BEN)
Director name: Harris,David
Amount purchased: 100,000 @ 20.20p
Value: £20,199.00

Joules Group (JOUL)
Director name: Jones,Nick
Amount purchased: 9,811 @ 202.00p
Value: £19,818.22

Bens Creek Group (BEN)
Director name: Harris,David
Amount purchased: 100,000 @ 18.45p
Value: £18,450.00

Bens Creek Group (BEN)
Director name: Harris,David
Amount purchased: 100,000 @ 18.45p
Value: £18,450.00

Ultra Electronics Holdings (ULE)
Director name: Sclater,Jos
Amount purchased: 5 @ 3,248.00p
Value: £162.40

Rathbone Brothers (RAT)
Director name: Stockton,Paul
Amount purchased: 8 @ 1,970.00p
Value: £157.60

Ultra Electronics Holdings (ULE)
Director name: Pryce,Simon
Amount purchased: 4 @ 3,248.00p
Value: £129.92


Top Director Sells
Jardine Matheson Holdings Ltd (singapore Reg) (JAR)
Director name: Newbigging,Alex
Amount sold: 4,499 @ $59.71
Value: $268,650.59

Tremor International Ltd (di) (TRMR)
Director name: Druker,Ofer
Amount sold: 7,166 @ $10.02
Value: $59,209.47

Mycelx Technologies Corporation (di) (MYX)
Director name: Alper,Haluk (Hal)
Amount sold: 20,000 @ 72.00p
Value: £14,400.00

Tremor International Ltd (di) (TRMR)
Director name: Druker,Ofer
Amount sold: 194 @ $10.05
Value: $1,607.73