Director dealings: Temple Bar chairman ups stake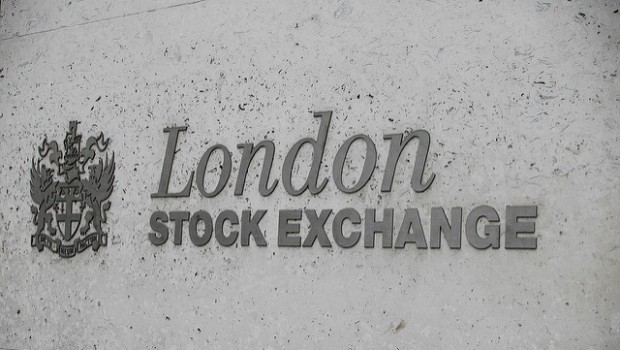 Temple Bar Investments chairman Arthur Copple acquired 20,000 ordinary shares in the FTSE 250 resident on Thursday.
Copple, who was appointed a director of Temple Bar back in 2011, purchased the shares at an average price of 1,292p each, for a total value of £258,400.
Temple Bar revealed back in February that it had underperformed its benchmark in 2018 following a fall in net asset value.
During the year, Temple Bar saw its net asset total return turn negative 11.2%, underperforming the total return of the company's benchmark which returned negative 9.5%.
As of 1620 GMT, Temple Bar shares had slid 2.10% to 1,280.50p.
Top Director Buys
Temple Bar Inv Trust (TMPL)
Director name: Mr Arthur Copple
Amount purchased: 20,000 @ 1,292.00p
Value: £258,400
Future (FUTR)
Director name: Ms Zillah Byng-Maddick
Amount purchased: 5,425 @ 750.00p
Value: £40,688
Tullow Oil (TLW)
Director name: Mr Angus McCoss
Amount purchased: 8,550 @ 230.77p
Value: £19,731
Audioboom Group (BOOM)
Director name: Mr Roger Maddock
Amount purchased: 1,000,000 @ 1.90p
Value: £19,000
Verona Pharma (VRP)
Director name: Mr David Ebsworth
Amount purchased: 26,300 @ 56.30p
Value: £14,807
DP Poland (DPP)
Director name: Mr Nicholas J Donaldson
Amount purchased: 166,666 @ 8.53p
Value: £14,217
Top Director Sells
Grit Real Estate Income Group Limited NPV (DI) (GR1T)
Director name: Ms Bronwyn Corbett
Amount sold: 2,464,520 @ $1.37
Value: $3,368,506
Tullow Oil (TLW)
Director name: Mr Angus McCoss
Amount sold: 23,881 @ 224.30p
Value: £53,565
Tullow Oil (TLW)
Director name: Mr Angus McCoss
Amount sold: 8,690 @ 230.30p
Value: £20,013
DP Poland (DPP)
Director name: Mr Nicholas J Donaldson
Amount sold: 166,666 @ 8.50p
Value: £14,167