Director dealings: Team17 directors buy into placing, B&M's Arora brothers make £234m sale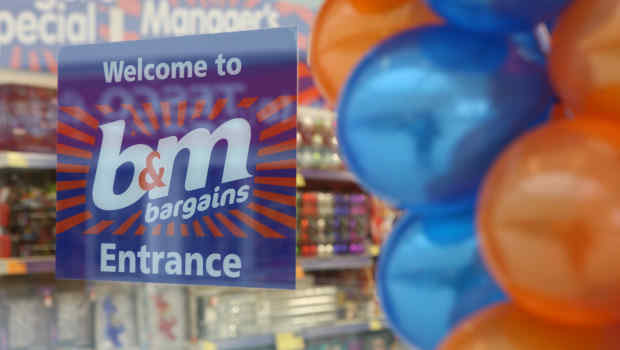 Video games company Team17 disclosed on Tuesday that its chief executive officer Debbie Bestwick, as well as a person closely associated with its non-executive chairman Christopher Bell, and non-executive director Martin Hellawell, had purchased shares for 714p each.
The AIM-traded firm said the purchases were part of the non preemptive placing of new shares that it announced on 13 January.
It said Bestwick purchased 140,056 shares for £1m.
Following the purchase, the CEO holds 29,294,218 shares in Team17, representing 20.26% of its current issued share capital.
A person closely associated with Bell, meanwhile, purchased 7,002 shares for £50k, following which Bell and the person held 97,911 shares, representing 0.07% of its capital.
Finally, the company said Hellawell purchased 14,000 placing shares for £100k, after which he held 24,000 shares, representing 0.02% of its current issued capital.
On the selling side of the ledger, B&M European Value Retail confirmed that the Luxembourg-domiciled SSA Investments had sold a large chunk of its holding.
SSA Investments is beneficially owned by B&M's chief executive officer Simon Arora, group trading director Bobby Arora, and their brother Robin Arora.
The FTSE 100 discount retailer said SSA had sold 40 million of its shares outside of a trading venue, netting a gross total of £234m.
Following the sale, SSA Investments held 6.99% of B&M's voting rights, compared to its previous position of 10.99%.
At 1533 GMT, shares in Team17 Group were up 0.28% at 722p, while those in B&M European Value Retail were down 2.87% at 547.6p.
Top Director Buys
Team17 Group (TM17)
Director name: Bestwick,Deborah Jayne
Amount purchased: 140,056 @ 714.00p
Value: £999,999.82

Symphony International Holdings Ltd. (SIHL)
Director name: Thadani,Anil
Amount purchased: 407,169 @ $0.44
Value: $179,154.36

Polar Capital Holdings (POLR)
Director name: Rochussen,Gavin
Amount purchased: 20,000 @ 699.88p
Value: £139,976.00

Team17 Group (TM17)
Director name: Hellawell,Martin
Amount purchased: 14,000 @ 714.00p
Value: £99,960.00

Team17 Group (TM17)
Director name: Bell ,Christopher
Amount purchased: 7,002 @ 714.00p
Value: £49,994.28

Symphony International Holdings Ltd. (SIHL)
Director name: Thadani,Anil
Amount purchased: 100,000 @ $0.44
Value: $44,488.36

Avi Global Trust (AGT)
Director name: Kitchen,Graham
Amount purchased: 10,000 @ 209.86p
Value: £20,985.91

Avi Global Trust (AGT)
Director name: Kitchen,Graham
Amount purchased: 10,000 @ 209.86p
Value: £20,985.91

Carclo (CAR)
Director name: White,Phil
Amount purchased: 30,970 @ 32.90p
Value: £10,189.13

Access Intelligence (ACC)
Director name: Arnold ,Marguarite Joanna
Amount purchased: 8,743 @ 114.24p
Value: £9,988.00

Amedeo Air Four Plus Limited Red Ord Npv (AA4)
Director name: Hallam,Robin
Amount purchased: 30,000 @ 32.00p
Value: £9,600.00

Aj Bell (AJB)
Director name: Morrissey,Dame Helena
Amount purchased: 1,693 @ 429.76p
Value: £7,275.79

Coca-cola Hbc Ag (cdi) (CCH)
Director name: Bogdanovic,Zoran
Amount purchased: 146 @ 2,679.56p
Value: £3,915.34

Aj Bell (AJB)
Director name: Morrissey,Dame Helena
Amount purchased: 797 @ 378.64p
Value: £3,017.78


Top Director Sells
B&m European Value Retail S.a. (di) (BME)
Director name: Arora,Simon
Amount sold: 40,000,000 @ 585.00p
Value: £233,999,996.19

Yamana Gold Inc. Npv (cdi) (AUY)
Director name: Marrone,Peter
Amount sold: 100,000 @ $5.22
Value: $308,821.09