Director dealings: Taseko Mines director sells options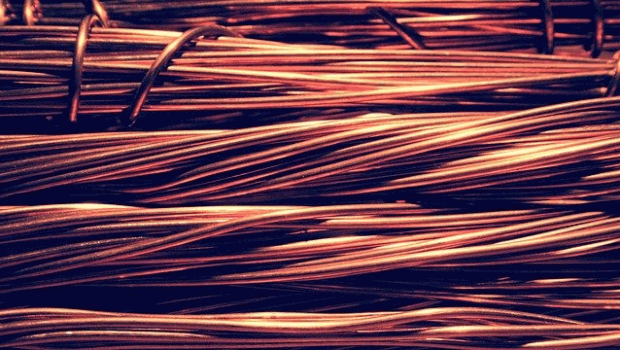 A director of Taseko Mining sold options in shares of the copper mining outfit.
Russell Hallbauer, who according to the company had led on the advancement of Taseko by expanding its production and through asset acquisitions since joining in 2005.
The company said that on 24 January the director had sold options on 50,000 shares ar $2.40 apiece on the Toronto Stock Exchange.
Those options were part of a grant that had been due to expire on 10 January 2024.
Taseko was the operator of Gibraltar mine, Canada's second-largest open pit copper mine.
Top Director Buys
Seeing Machines Ltd. Npv (di) (SEE)
Director name: Ive,Martin
Amount purchased: 425,013 @ 6.72p
Value: £28,560.87

Staffline Group (STAF)
Director name: Spain,Thomas
Amount purchased: 48,268 @ 32.75p
Value: £15,807.77

Edinburgh Worldwide Inv Trust (EWI)
Director name: Roxburgh,Caroline
Amount purchased: 8,324 @ 179.18p
Value: £14,914.94

Smoove (SMV)
Director name: Scott,Oliver Rupert Andrew
Amount purchased: 22,500 @ 49.00p
Value: £11,025.00

Staffline Group (STAF)
Director name: Spain,Thomas
Amount purchased: 8,398 @ 32.50p
Value: £2,729.35

Image Scan Holdings (IGE)
Director name: Vadgama,Sunil
Amount purchased: 61,353 @ 1.63p
Value: £999.99


Top Director Sells
Taseko Mines Limited Npv (di) (TKO)
Director name: Hallbauer,Russell
Amount sold: 50,000 @ $2.40
Value: $98,952.75

Staffline Group (STAF)
Director name: Spain,Thomas
Amount sold: 48,268 @ 32.75p
Value: £15,807.77

Staffline Group (STAF)
Director name: Spain,Thomas
Amount sold: 8,398 @ 32.50p
Value: £2,729.35