Director dealings: TalkTalk founder walks the walk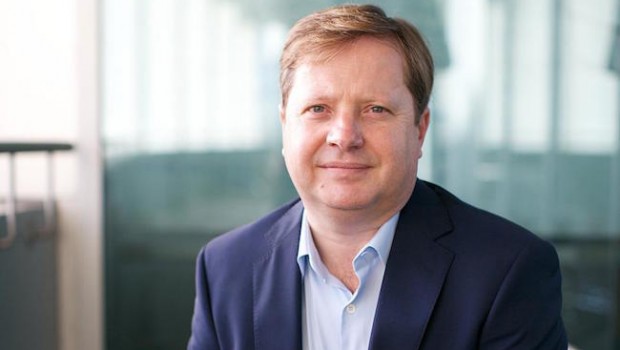 TalkTalk boss and founder, Charles Dunstone, picked up 6.0m shares in the telecommunications carrier's stock at the start of the week.
Dunstone bought the shares in two tranches at 104.08p and 104.92p each one for a total transaction amount of 6.27m, raising his stake in the firm from 28.61% to 29.23% in the process.
Nearly two months before, the company had reported a 1.3% rise in revenues for the three months to 30 June to £387.0m amid a sharp pick up in the rate of uptake of fibre services by customers.
At the time, the firm also reiterated its full-year guidance.
Nearly five months before, at TalkTalk's Capital Markets Day, Dunstone had said that the firm was "more optimistic than the market feels".
Shares in the company ended Monday's session down by 0.86% to 103.80p, having been trading largely sideways over the preceding two years.
Top Director Buys
Talktalk Telecom Group (TALK)
Director name: Dunstone,Charles W
Amount purchased: 3,000,000 @ 104.92p
Value: £3,147,600.17

Talktalk Telecom Group (TALK)
Director name: Dunstone,Charles W
Amount purchased: 3,000,000 @ 104.08p
Value: £3,122,399.93

Glenveagh Properties (GLV)
Director name: Garvey,Stephen
Amount purchased: 200,000 @ 0.66
Value: 132,950.00

Mccoll's Retail Group (MCLS)
Director name: Miller ,Jonathan
Amount purchased: 250,000 @ 46.00p
Value: £115,000.00

City Merchants High Yield Trust (CMHY)
Director name: McMaster ,Stuart
Amount purchased: 25,000 @ 192.33p
Value: £48,083.25

Bmo Commercial Property Trust Limited (BCPT)
Director name: Wilding,Linda
Amount purchased: 40,000 @ 109.50p
Value: £43,800.00

Enquest (ENQ)
Director name: Langanger,Helmut
Amount purchased: 200,000 @ 19.80p
Value: £39,600.00

Vertu Motors (VTU)
Director name: Forrester,Robert
Amount purchased: 107,565 @ 34.35p
Value: £36,948.58

The Renewables Infrastructure Group Limited (TRIG)
Director name: Mahy,Helen M
Amount purchased: 15,471 @ 128.75p
Value: £19,918.91

Vertu Motors (VTU)
Director name: Anderson,Karen
Amount purchased: 40,337 @ 34.35p
Value: £13,855.76

Oxford Biodynamics (OBD)
Director name: Diggle,Stephen Charles
Amount purchased: 10,000 @ 89.00p
Value: £8,900.00

Vertu Motors (VTU)
Director name: Kent,Colin
Amount purchased: 21,340 @ 34.35p
Value: £7,330.29

Vertu Motors (VTU)
Director name: Crane,David
Amount purchased: 21,340 @ 34.35p
Value: £7,330.29

Vertu Motors (VTU)
Director name: Taylor,Chris
Amount purchased: 21,340 @ 34.35p
Value: £7,330.29

Judges Scientific (JDG)
Director name: Lavelle,Mark
Amount purchased: 5 @ 3,464.00p
Value: £173.20

Judges Scientific (JDG)
Director name: Ormsby,Bradley Leonard
Amount purchased: 5 @ 3,464.00p
Value: £173.20

Brewin Dolphin Holdings (BRW)
Director name: Nicol ,David Richardson
Amount purchased: 55 @ 308.00p
Value: £169.40

Barr (a.g.) (BAG)
Director name: Memmott,Andrew Lewis
Amount purchased: 25 @ 596.00p
Value: £149.00

Barr (a.g.) (BAG)
Director name: White,Roger Alexander
Amount purchased: 25 @ 596.00p
Value: £149.00

Barr (a.g.) (BAG)
Director name: Kemp,Jonathan David
Amount purchased: 25 @ 596.00p
Value: £149.00

Barr (a.g.) (BAG)
Director name: Lorimer,Stuart
Amount purchased: 25 @ 596.00p
Value: £149.00

Judges Scientific (JDG)
Director name: Cicurel,David
Amount purchased: 4 @ 3,664.00p
Value: £146.56


Top Director Sells
Big Yellow Group (BYG)
Director name: Vetch,Nicholas
Amount sold: 411,660 @ 1,068.00p
Value: £4,396,528.93

Tharisa (di) (THS)
Director name: Jones,Michael
Amount sold: 14,570 @ 2,175.00p
Value: £316,897.50

Tharisa (di) (THS)
Director name: Pouroulis,Loucas
Amount sold: 60,591 @ R21.75
Value: R75,216.99

Tharisa (di) (THS)
Director name: Pouroulis,Phoevos
Amount sold: 50,492 @ R21.75
Value: R62,680.20

Tharisa (di) (THS)
Director name: Pouroulis,Loucas
Amount sold: 48,434 @ R21.75
Value: R60,125.42

Tharisa (di) (THS)
Director name: Jones,Michael
Amount sold: 45,443 @ R21.75
Value: R56,412.43

Tharisa (di) (THS)
Director name: Pouroulis,Phoevos
Amount sold: 42,605 @ R21.75
Value: R52,889.37

De La Rue (DLAR)
Director name: Sutherland ,Martin
Amount sold: 15,906 @ 208.50p
Value: £33,164.01

Tharisa (di) (THS)
Director name: Pouroulis,Loucas
Amount sold: 19,891 @ R21.75
Value: R24,692.46

Tharisa (di) (THS)
Director name: Pouroulis,Phoevos
Amount sold: 18,043 @ R21.75
Value: R22,398.38

Assura (AGR)
Director name: Ball,Orla
Amount sold: 9,733 @ 71.34p
Value: £6,943.52