Director dealings: TalkTalk chairman makes share purchase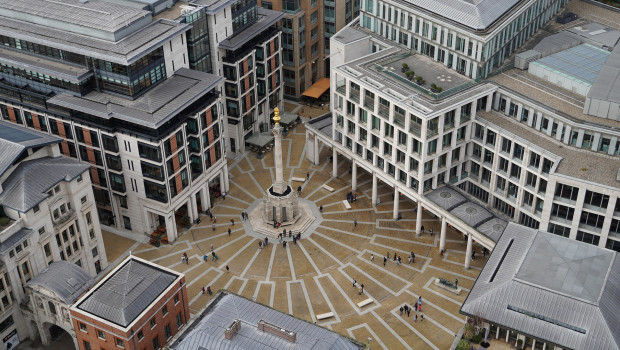 TalkTalk revealed on Tuesday that chairman Charles Dunstone had purchased one million ordinary shares in the FTSE 250-listed telecommunications firm.
Dunstone, who founded TalkTalk back in 2002, acquired the shares on Monday at an average price of 86.00p each, for a total value of £860,000.01.
Earlier in June, TalkTalk pulled guidance and set aside £15m for bad debts in 2021 in response to the coronavirus crisis but kept its dividend and reported a rise in core earnings on the back of higher fibre internet takeup.
TalkTalk reported a 9.7% rise in earnings before interest, tax, depreciation and amortisation to £260m on the back of a 1.9% fall in revenue to £1.51bn. TalkTalk maintained a final dividend of 1.5p a share.
As of 1640 GMT, TalkTalk shares were down 0.71% at 98.25p.
Top Director Buys
Aston Martin Lagonda Global Holdings (AML)
Director name: Stroll,Lawrence
Amount purchased: 75,999,280 @ 50.00p
Value: £37,999,640.00

Aston Martin Lagonda Global Holdings (AML)
Director name: Picciotto,Michael de
Amount purchased: 4,000,000 @ 50.00p
Value: £2,000,000.00

Talktalk Telecom Group (TALK)
Director name: Dunstone,Charles W
Amount purchased: 1,000,000 @ 86.00p
Value: £860,000.01

Grit Real Estate Income Group Limited Npv (di) (GR1T)
Director name: Moortele,Leon van de
Amount purchased: 8,437 @ 7,300.00p
Value: £746,903.14

Grit Real Estate Income Group Limited Npv (di) (GR1T)
Director name: Todd,Peter
Amount purchased: 8,437 @ $73.00
Value: $615,901.00

Grit Real Estate Income Group Limited Npv (di) (GR1T)
Director name: Corbett,Bronwyn
Amount purchased: 8,437 @ $73.00
Value: $615,901.00

Vodafone Group (VOD)
Director name: Read,Nick
Amount purchased: 446,822 @ 128.38p
Value: £573,630.09

Vodafone Group (VOD)
Director name: Valle,Margherita D.
Amount purchased: 297,881 @ 128.38p
Value: £382,419.63

Mondi (MNDI)
Director name: King,Andrew
Amount purchased: 15,000 @ 1,496.00p
Value: £224,400.00

Unite Group (UTG)
Director name: Lister,Joe
Amount purchased: 5,747 @ 870.00p
Value: £49,998.90

Unite Group (UTG)
Director name: Smith,Richard
Amount purchased: 5,747 @ 870.00p
Value: £49,998.90

Rainbow Rare Earths Limited Npv (RBW)
Director name: Pouroulis,Adonis
Amount purchased: 1,329,186 @ 3.00p
Value: £39,875.58

Ferro-alloy Resources Limited Npv (FAR)
Director name: Thomas,Christopher
Amount purchased: 382,025 @ 8.00p
Value: £30,562.00

Ferro-alloy Resources Limited Npv (FAR)
Director name: Turian,James
Amount purchased: 382,025 @ 8.00p
Value: £30,562.00

Unite Group (UTG)
Director name: Beato,Ilaria del
Amount purchased: 1,724 @ 870.00p
Value: £14,998.80

Unite Group (UTG)
Director name: Akers,Richard
Amount purchased: 1,724 @ 870.00p
Value: £14,998.80

Unite Group (UTG)
Director name: White,Philip Michael
Amount purchased: 1,724 @ 870.00p
Value: £14,998.80

Unite Group (UTG)
Director name: McMeikan,Elizabeth
Amount purchased: 1,149 @ 870.00p
Value: £9,996.30

Unite Group (UTG)
Director name: Pearce DBE,Dame Shirley
Amount purchased: 1,149 @ 870.00p
Value: £9,996.30

Unite Group (UTG)
Director name: Paterson,Ross
Amount purchased: 1,149 @ 870.00p
Value: £9,996.30

Oxford Biodynamics (OBD)
Director name: Pack,Peter
Amount purchased: 15,000 @ 62.00p
Value: £9,300.00

Tharisa (di) (THS)
Director name: Pouroulis,Loucas
Amount purchased: 10,000 @ R13.00
Value: R5,800.49

Tharisa (di) (THS)
Director name: Pouroulis,Phoevos
Amount purchased: 10,000 @ R13.00
Value: R5,800.49

B.p. Marsh & Partners (BPM)
Director name: Topping ,Daniel
Amount purchased: 843 @ 244.00p
Value: £2,056.92

Mortgage Advice Bureau (holdings) (MAB1)
Director name: Imlach,Nathan James McLean
Amount purchased: 217 @ 598.00p
Value: £1,297.66

Sabre Insurance Group (SBRE)
Director name: Shelley,Rebecca Ann
Amount purchased: 219 @ 26.58p
Value: £58.21


Top Director Sells
Aston Martin Lagonda Global Holdings (AML)
Director name: Stroll,Lawrence
Amount sold: 25,826,008 @ 50.00p
Value: £12,913,004.00

Vodafone Group (VOD)
Director name: Valle,Margherita D.
Amount sold: 131,684 @ 127.28p
Value: £167,605.41

Bunzl (BNZL)
Director name: Howes,Richard
Amount sold: 7,452 @ 2,145.00p
Value: £159,845.41

Rainbow Rare Earths Limited Npv (RBW)
Director name: McCormick,Shawn
Amount sold: 1,329,186 @ 3.00p
Value: £39,875.58

Hunting (HTG)
Director name: Hunting,Richard
Amount sold: 18,000 @ 216.40p
Value: £38,952.00

Directa Plus (DCTA)
Director name: Cesareo,Giulio Giuseppe
Amount sold: 18,027 @ 75.00p
Value: £13,520.25

Directa Plus (DCTA)
Director name: Ferrari,Marco
Amount sold: 12,528 @ 75.00p
Value: £9,396.00

Charles Stanley Group (CAY)
Director name: Abberley,Paul
Amount sold: 2,820 @ 260.00p
Value: £7,332.00