Director dealings: Synthomer non-exec invests £0.6m, Thruvision discloses sale-and-purchase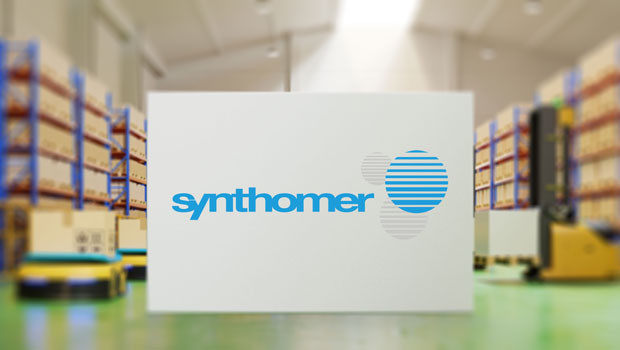 Synthomer found itself on the buyers' side of the ledger on Wednesday, after it disclosed a purchase made by a board member worth more than £0.6m.
The FTSE 250 polymer company said non-executive director Lee Hau Hian had bought 223,500 of its shares on the London Stock Exchange.
Hian paid 275p for each share, spending a total of £614,625.
On the list of sales was Thruvision Group, which reported a sale-and-purchase made by the wife of a non-executive director.
The AIM-traded security technology company said Brigid Amos, wife of director Richard Amos, had sold 450,000 shares for 24p each, netting her a total of £108,000.
She also purchased 450,000 shares at a price of 24.01p each, with both transactions taking place on Wednesday.
"These transactions were undertaken in order to rationalise the financial affairs of Brigid Amos," Thruvision said in its disclosure.
Following both the sale and purchase, the firm said Richard Amos and his associates held a total of 450,000 shares, or 0.31% of its issued capital and total voting rights.
Top Director Buys
Synthomer (SYNT)
Director name: Hian,Dato' Lee Hau
Amount purchased: 223,500 @ 275.00p
Value: £614,625.00

Entain (ENT)
Director name: Satz,David
Amount purchased: 7,500 @ 1,463.00p
Value: £109,725.00

Thruvision Group (THRU)
Director name: Amos,Richard
Amount purchased: 450,000 @ 24.01p
Value: £108,045.00

Cairn Homes (cdi) (CRN)
Director name: Stanley,Michael
Amount purchased: 86,385 @ 122.00p
Value: £105,389.70

Entain (ENT)
Director name: Isola,Peter
Amount purchased: 6,900 @ 1,485.00p
Value: £102,465.00

Itv (ITV)
Director name: Bazalgette,Peter
Amount purchased: 125,134 @ 79.51p
Value: £99,491.54

Itv (ITV)
Director name: Kennedy ,Chris
Amount purchased: 124,515 @ 79.90p
Value: £99,489.97

Itv (ITV)
Director name: McCall,Carolyn
Amount purchased: 124,441 @ 79.76p
Value: £99,254.14

Coca-cola Europacific Partners (di) (CCEP)
Director name: Bennink,Jan
Amount purchased: 2,040 @ $50.45
Value: $94,202.18

Ten Lifestyle Group (TENG)
Director name: Pancholi ,Julian
Amount purchased: 92,000 @ 84.36p
Value: £77,614.88

Entain (ENT)
Director name: David ,Stella
Amount purchased: 5,221 @ 1,436.00p
Value: £74,973.56

Conduit Holdings Limited Com Shs (di) (CRE)
Director name: Smith,Michelle Seymour
Amount purchased: 20,000 @ 360.50p
Value: £72,100.00

Coca-cola Europacific Partners (di) (CCEP)
Director name: Bennink,Jan
Amount purchased: 1,500 @ $50.46
Value: $69,280.04

Sirius Real Estate Ltd. (SRE)
Director name: Kitchen,Daniel (Danny) John
Amount purchased: 43,850 @ 114.27p
Value: £50,107.39

Coca-cola Europacific Partners (di) (CCEP)
Director name: Bennink,Jan
Amount purchased: 927 @ $50.42
Value: $42,781.04

City Of London Investment Group (CLIG)
Director name: Olliff,Barry M
Amount purchased: 10,000 @ 400.00p
Value: £40,000.00

Coca-cola Europacific Partners (di) (CCEP)
Director name: Bennink,Jan
Amount purchased: 855 @ $50.44
Value: $39,473.97

Glaxosmithkline (GSK)
Director name: Barron ,Hal
Amount purchased: 2,375 @ $19.73
Value: $38,644.31

Johnson Service Group (JSG)
Director name: Egan,Peter
Amount purchased: 25,000 @ 108.70p
Value: £27,175.00

Dotdigital Group (DOTD)
Director name: Patel,Milan
Amount purchased: 36,737 @ 68.02p
Value: £24,986.93

Entain (ENT)
Director name: Jarman ,Victoria
Amount purchased: 1,700 @ 1,440.00p
Value: £24,480.00

Ten Lifestyle Group (TENG)
Director name: Donald ,Alan
Amount purchased: 24,969 @ 79.90p
Value: £19,949.11

Conduit Holdings Limited Com Shs (di) (CRE)
Director name: Williamson CBE,Brian
Amount purchased: 5,000 @ 364.20p
Value: £18,210.00

Pacific Assets Trust (PAC)
Director name: Williams,James
Amount purchased: 6,000 @ 300.00p
Value: £18,000.00

Coca-cola Europacific Partners (di) (CCEP)
Director name: Bennink,Jan
Amount purchased: 343 @ $50.42
Value: $15,829.45

Coca-cola Europacific Partners (di) (CCEP)
Director name: Bennink,Jan
Amount purchased: 200 @ $50.43
Value: $9,231.85

Atlantis Japan Growth Fund Ltd. (AJG)
Director name: Lamb ,Noel
Amount purchased: 4,000 @ 190.00p
Value: £7,600.00

Glaxosmithkline (GSK)
Director name: Barron ,Hal
Amount purchased: 426 @ $19.73
Value: $6,930.80

Henderson European Focus Trust (HEFT)
Director name: Macklow-Smith,Stephen
Amount purchased: 3,800 @ 129.07p
Value: £4,904.66

Coca-cola Europacific Partners (di) (CCEP)
Director name: Bennink,Jan
Amount purchased: 75 @ $50.49
Value: $3,466.06

Cairn Homes (cdi) (CRN)
Director name: Stanley,Michael
Amount purchased: 716 @ 120.60p
Value: £863.50

Cmc Markets (CMCX)
Director name: Fineberg,David
Amount purchased: 132 @ 226.47p
Value: £298.94

Cmc Markets (CMCX)
Director name: Marshall,Euan
Amount purchased: 132 @ 226.47p
Value: £298.94

Phoenix Group Holdings (PHNX)
Director name: Thakrar,Rakesh
Amount purchased: 26 @ 573.67p
Value: £149.15

Phoenix Group Holdings (PHNX)
Director name: Briggs,Andrew
Amount purchased: 25 @ 573.67p
Value: £143.42


Top Director Sells
Darktrace (DARK)
Director name: Colomar,Vanessa
Amount sold: 1,000,000 @ 525.00p
Value: £5,250,000.00

Thruvision Group (THRU)
Director name: Amos,Richard
Amount sold: 450,000 @ 24.00p
Value: £108,000.00

Robert Walters (RWA)
Director name: Walters,Robert C
Amount sold: 3,400 @ 570.00p
Value: £19,380.00

Robert Walters (RWA)
Director name: Bannatyne,Alan
Amount sold: 2,080 @ 570.00p
Value: £11,856.00