Director dealings: Syncona chair acquires shares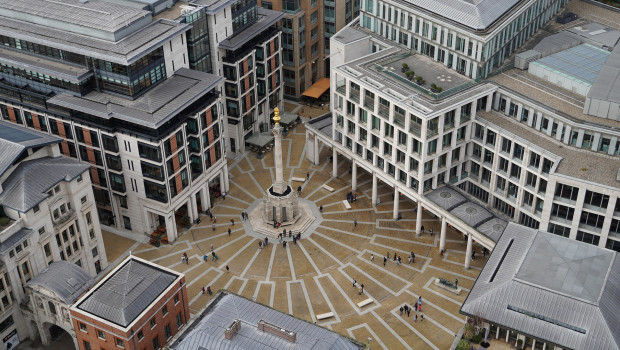 Syncona revealed on Tuesday that chairperson Melanie Gee had acquired 26,500 ordinary shares in the FTSE 250-listed life sciences investor.
Gee, who took over as chair following Jeremy Tigue's retirement at the end of 2019, purchased the shares last Thursday at an average price of 186.60p each, for a total value of £49,449.
Syncona updated the market on its trading amid the Covid-19 coronavirus pandemic last week, reporting that since the start of the outbreak, it had taken measures to protect its employees, primarily centred around remote working, to help ensure it could continue to operate with as minimal disruption as possible.
The firm said it had formed a working group to monitor and manage risks relating to the pandemic, with the health and safety of its staff said to be "a key priority".
Syncona noted that it expected at least a three-month delay to trials across a number of clinical programmes in its portfolio.
As of 1630 BST, Syncona shares were up 6.44% at 206.50p.
Top Director Buys
Boku, Inc (di) Reg S Cat 3/144a (BOKU)
Director name: Butcher,Keith
Amount purchased: 45,000 @ 8,000.00p
Value: £3,600,000.00

Ninety One (N91)
Director name: Toit,Hendrik du
Amount purchased: 1,100,000 @ 166.00p
Value: £1,825,999.96

Ninety One (N91)
Director name: McFarland,Kim Mary
Amount purchased: 1,100,000 @ 166.00p
Value: £1,825,999.96

Boku, Inc (di) Reg S Cat 3/144a (BOKU)
Director name: Butcher,Keith
Amount purchased: 10,000 @ 7,700.00p
Value: £770,000.00

Aveva Group (AVV)
Director name: Allerton,Jennifer
Amount purchased: 5,000 @ 3,452.00p
Value: £172,600.00

Syncona Limited Npv (SYNC)
Director name: Gee ,Melanie
Amount purchased: 26,500 @ 186.60p
Value: £49,449.00

Vpc Specialty Lending Investments (VSL)
Director name: Levy,Richard
Amount purchased: 89,967 @ 54.00p
Value: £48,582.18

Intermediate Capital Group (ICP)
Director name: Sykes,Andrew
Amount purchased: 5,000 @ 836.13p
Value: £41,806.50

Wizz Air Holdings (WIZZ)
Director name: Duffy,Simon Patrick
Amount purchased: 928 @ 2,155.00p
Value: £19,998.40

Wizz Air Holdings (WIZZ)
Director name: Duffy,Simon Patrick
Amount purchased: 919 @ 2,164.00p
Value: £19,887.16

Syncona Limited Npv (SYNC)
Director name: Gee ,Melanie
Amount purchased: 10,405 @ 190.70p
Value: £19,842.33

Gresham Technologies (GHT)
Director name: Manocha,Ian
Amount purchased: 13,685 @ 115.00p
Value: £15,737.75

Harbourvest Global Private Equity Limited A Shs (HVPE)
Director name: Espinal,Carolina
Amount purchased: 1,000 @ 1,298.38p
Value: £12,983.80

Gresham Technologies (GHT)
Director name: Mullan,Tom
Amount purchased: 8,886 @ 115.00p
Value: £10,218.90

Helical (HLCL)
Director name: Lister,Joe
Amount purchased: 3,200 @ 309.00p
Value: £9,888.00

Wizz Air Holdings (WIZZ)
Director name: Duffy,Simon Patrick
Amount purchased: 415 @ 2,149.00p
Value: £8,918.35

Wizz Air Holdings (WIZZ)
Director name: Duffy,Simon Patrick
Amount purchased: 416 @ 2,127.00p
Value: £8,848.32

Mortgage Advice Bureau (holdings) (MAB1)
Director name: Imlach,Nathan James McLean
Amount purchased: 300 @ 530.00p
Value: £1,590.00


Top Director Sells
Howden Joinery Group (HWDN)
Director name: Robson,Mark
Amount sold: 16,454 @ 502.70p
Value: £82,714.59

Drax Group (DRX)
Director name: Gardiner,Will
Amount sold: 26,287 @ 145.26p
Value: £38,184.50

Drax Group (DRX)
Director name: Koss,Andy
Amount sold: 20,895 @ 145.26p
Value: £30,352.08

Syncona Limited Npv (SYNC)
Director name: Gee ,Melanie
Amount sold: 10,405 @ 190.40p
Value: £19,811.12

Balfour Beatty (BBY)
Director name: Quinn,Leo
Amount sold: 42,236 @ n/a
Value: n/a

Balfour Beatty (BBY)
Director name: Harrison,Philip
Amount sold: 20,930 @ n/a
Value: n/a