Director dealings: Sylvania Platinum executives make share sale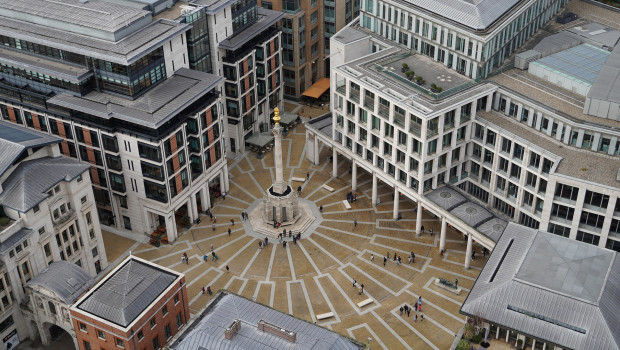 Sylvania Platinum revealed on Friday that chief executive Johannes Prinsloo and chief financial officer Lewanne Carminati had both disposed of shares in the AIM-listed platinum producer.
Prinsloo, who took over as CEO back in February, sold 213,750 shares on Thursday at an average price of 55.80p each, for a total value of £119,272.51, while Carminati also made her sale at 55.80p each, letting go of 198,000 for a total of £110,484.01.
Both board members made their respective sales after exercising options on shares awarded to them in August 2017 as part of the firm's deferred bonus scheme.
Earlier in the week, Sylvania declared 17,972 platinum, palladium, rhodium and gold (4E platinum group metals) ounces from its dump operations in its first quarter, rising from 9,055 ounces in the fourth quarter, but falling from 20,797 ounces in the first quarter of the prior year.
As of 1620 GMT, SLP shares were down 0.77% at. 64.50p.
Top Director Buys
Glaxosmithkline (GSK)
Director name: Symonds,Jonathan
Amount purchased: 15,000 @ 1,315.40p
Value: £197,310.00

City Of London Investment Group (CLIG)
Director name: Dartnell,Rian
Amount purchased: 30,000 @ 391.96p
Value: £117,586.80

Prudential (PRU)
Director name: Schroeder ,Alice
Amount purchased: 5,500 @ $12.35
Value: $56,034.05

Octopus Aim Vct (OOA)
Director name: Boteler,Andrew
Amount purchased: 18,727 @ 111.48p
Value: £20,876.86

Audioboom Group (BOOM)
Director name: Tobin,Michael
Amount purchased: 11,764 @ 169.50p
Value: £19,939.98

Audioboom Group (BOOM)
Director name: Tobin,Michael
Amount purchased: 11,111 @ 174.00p
Value: £19,333.14

Audioboom Group (BOOM)
Director name: Tobin,Michael
Amount purchased: 5,500 @ 167.50p
Value: £9,212.50

Power Metal Resources (POW)
Director name: Johnson,Paul
Amount purchased: 350,000 @ 1.93p
Value: £6,755.00

Power Metal Resources (POW)
Director name: Johnson,Paul
Amount purchased: 250,000 @ 1.95p
Value: £4,875.00

Mortgage Advice Bureau (holdings) (MAB1)
Director name: Imlach,Nathan James McLean
Amount purchased: 221 @ 722.00p
Value: £1,595.62


Top Director Sells
Sylvania Platinum Ltd (di) (SLP)
Director name: Prinsloo,Johannes Jacobus
Amount sold: 213,750 @ 55.80p
Value: £119,272.51

Glaxosmithkline (GSK)
Director name: Symonds,Jonathan
Amount sold: 8,944 @ 1,316.90p
Value: £117,783.53

Sylvania Platinum Ltd (di) (SLP)
Director name: Carminati,Lewanne
Amount sold: 198,000 @ 55.80p
Value: £110,484.01