Director dealings: Supermarket Income REIT chairman picks up some shares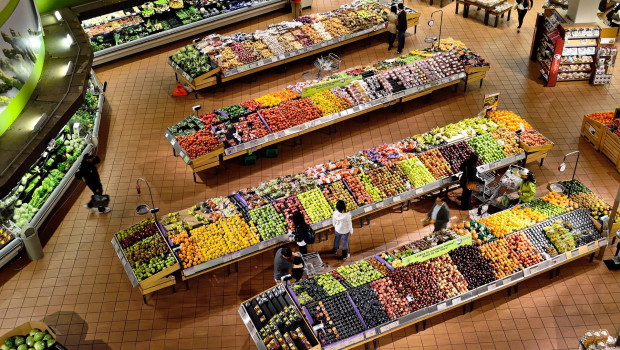 The chairman of Supermarket Income REIT picked up some shares in the grocery property-focused real estate investment trust following a sharp decline in the share price on 28 June.
Nick Hewson purchased the 425,000 shares in the REIT at 117.47p apiece on 5 June, for a total transaction amount of £499,427.50.
Hewson bought his shares alongside a smaller purchase by one of the non-executive directors of the company, while a further two non-executive directors had bought some shares the day before.
The decline in the REIT's price a week before followed notification that Waverton Investment Management Limited had reduced its stake
Shares of Supermarket Income REIT finished the Wednesday session 2.95% higher at 122.0p.
Top Director Buys
Supermarket Income Reit (SUPR)
Director name: Hewson,Andrew Nicholas
Amount purchased: 425,000 @ 117.47p
Value: £499,247.51

Temple Bar Inv Trust (TMPL)
Director name: Cade,Charles
Amount purchased: 50,000 @ 210.00p
Value: £105,000.00

Alphawave Ip Group (AWE)
Director name: Sutardja,Sehat
Amount purchased: 32,304 @ 128.98p
Value: £41,665.70

Supermarket Income Reit (SUPR)
Director name: Austen,Jon
Amount purchased: 25,560 @ 117.79p
Value: £30,107.12

Henderson Far East Income Ltd. (HFEL)
Director name: George,Nicholas
Amount purchased: 9,000 @ 279.65p
Value: £25,168.50

Supermarket Income Reit (SUPR)
Director name: Prior,Vincent
Amount purchased: 17,037 @ 117.39p
Value: £19,999.73

Supermarket Income Reit (SUPR)
Director name: Vanderspar,Cathryn
Amount purchased: 16,907 @ 118.29p
Value: £19,999.29

Insig Ai (INSG)
Director name: Bernstein,Richard
Amount purchased: 45,000 @ 28.25p
Value: £12,712.50

Touchstone Exploration Inc Npv (di) (TXP)
Director name: Wright,John D.
Amount purchased: 17,544 @ $1.14
Value: $11,832.32

Touchstone Exploration Inc Npv (di) (TXP)
Director name: Smith,Stanley
Amount purchased: 17,544 @ $1.14
Value: $11,832.32

Touchstone Exploration Inc Npv (di) (TXP)
Director name: McKinnon,Kenneth R.
Amount purchased: 17,544 @ $1.14
Value: $11,832.32

Touchstone Exploration Inc Npv (di) (TXP)
Director name: Vredenburg,Harrie
Amount purchased: 17,544 @ $1.14
Value: $11,832.32

Touchstone Exploration Inc Npv (di) (TXP)
Director name: Smith,Beverley
Amount purchased: 17,544 @ $1.14
Value: $11,832.32

Touchstone Exploration Inc Npv (di) (TXP)
Director name: Valentine,Thomas
Amount purchased: 17,544 @ $1.14
Value: $11,832.32

Touchstone Exploration Inc Npv (di) (TXP)
Director name: Nicol,Peter William
Amount purchased: 17,544 @ $1.14
Value: $11,832.32

Odyssean Investment Trust (OIT)
Director name: Tufnell ,Jane
Amount purchased: 3,225 @ 158.50p
Value: £5,111.63

Touchstone Exploration Inc Npv (di) (TXP)
Director name: Baay,Paul R.
Amount purchased: 4,331 @ $1.14
Value: $2,920.99

Capita (CPI)
Director name: Weller,Tim
Amount purchased: 690 @ 25.01p
Value: £172.57

Capita (CPI)
Director name: Lewis,Jonathan (Jon)
Amount purchased: 689 @ 25.01p
Value: £172.32

Gsk (GSK)
Director name: Walmsley,Emma
Amount purchased: 7 @ 1,798.94p
Value: £125.93