Director dealings: S&U discloses director sale-and-purchase, Bytes CEO sells £2.55m of shares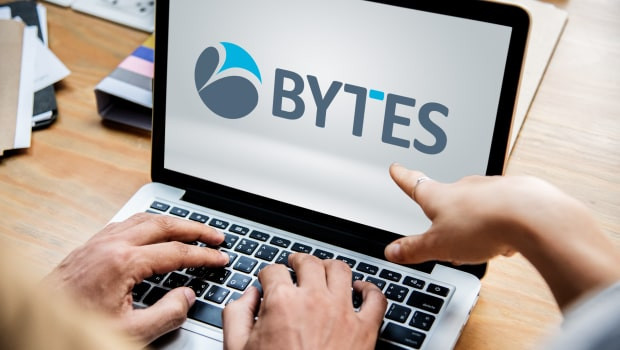 Motor finance specialist S&U disclosed a sale-and-purchase of its shares on Monday, involving chairman Anthony Coombs and deputy chairman Graham Coombs.
The London-listed firm said Anthony had sold 15,000 shares for 2,700p each, netting him a gross total of £0.41m.
It said he sold those shares to Grevayne Properties - a company which lists both Anthony and Graham as directors.
As a result, Anthony Coombs' ownership of S&U was reduced to 1,277,609 shares from a previous 1,292,609 shares.
At the same time, Grevayne Properties and its pension fund - a party connected to both Anthony and Graham Coombs - now held 318,323 shares in the firm, up from a previous 303,323.
On top of the sellers' list, meanwhile, was Bytes Technology chief executive officer Neil Murphy, with the company disclosing the sale of half a million shares.
The FTSE 250 firm said Murphy sold 500,000 shares on the open market at 510p each, valuing the transaction at a gross £2.55m.
It said the sale was for Murphy's personal tax and estate planning purposes.
"Following the sale, he will retain a beneficial holding of 3,690,941 ordinary shares, representing 1.54% of the ordinary issued share capital of the company," Bytes said in its regulatory filing.
"The company will not receive any proceeds from the sale."
At 1532 GMT, shares in S&U were down 0.74% at 2,680p, while those in Bytes Technology Group were 0.39% weaker at 511p.
Top Director Buys
S&u (SUS)
Director name: Coombs,Anthony M V
Amount purchased: 15,000 @ 2,700.00p
Value: £405,000.00

Ten Lifestyle Group (TENG)
Director name: Weatherill,Bruce
Amount purchased: 105,460 @ 115.79p
Value: £122,112.13

Scotgold Resources (di) (SGZ)
Director name: Hetherington,Peter G
Amount purchased: 150,000 @ 75.77p
Value: £113,655.00

Fd Technologies Public Limited Company (FDP)
Director name: Keating ,Seamus
Amount purchased: 5,700 @ 1,735.00p
Value: £98,895.00

Uls Technology (ULS)
Director name: Scott,Oliver Rupert Andrew
Amount purchased: 27,000 @ 82.47p
Value: £22,265.98

Phoenix Group Holdings (PHNX)
Director name: Lyons,Nicholas
Amount purchased: 2,950 @ 686.29p
Value: £20,245.55

Fd Technologies Public Limited Company (FDP)
Director name: Preston,Ryan
Amount purchased: 1,140 @ 1,740.00p
Value: £19,836.00

Schroder Real Estate Investment Trust Ltd (SREI)
Director name: Baldry,Lorraine
Amount purchased: 1,451 @ 53.50p
Value: £776.29

Uls Technology (ULS)
Director name: Scott,Oliver Rupert Andrew
Amount purchased: 150 @ 82.20p
Value: £123.30


Top Director Sells
Bytes Technology Group (BYIT)
Director name: Murphy,Neil
Amount sold: 500,000 @ 510.00p
Value: £2,549,999.95

S&u (SUS)
Director name: Coombs,Anthony M V
Amount sold: 15,000 @ 2,700.00p
Value: £405,000.00

Phoenix Group Holdings (PHNX)
Director name: Lyons,Nicholas
Amount sold: 2,950 @ 686.20p
Value: £20,242.90