Director dealings: Stroll ups stake in Aston Martin, Deliveroo CFO covers tax bill with sale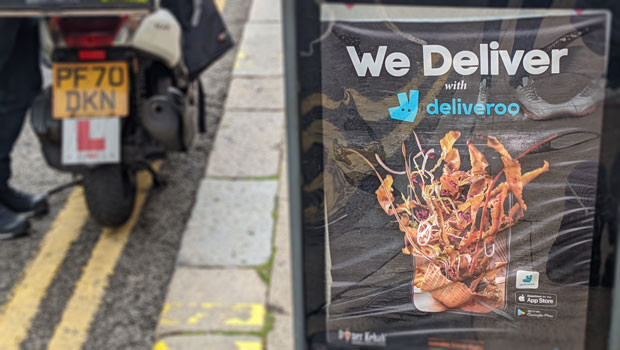 Aston Martin Lagonda executive chairman Lawrence Stroll spent almost £5m this week buying more shares in the luxury car maker, it reported in filings on Friday.
On Wednesday, Stroll bought 318,500 shares at £12 each for £3.82m, and followed that up on Thursday with a further 81,500 shares at £12.20 apiece, for just over £1m.
He now held around 21.6% of the company.
In March 2020 Stroll, who made his name investing in luxury fashion brands such as Tommy Hilfiger and Michael Kors, rescued the brand known for cars driven by the James Bond character, in a £500m deal.
On the selling side of the ledger, Deliveroo chief financial officer Adam Miller sold 39,243 shares for £2.14 each, for a total transaction value of £85,157.31.
The takeaway delivery giant said Miller sold the shares to satisfy the tax liability and dealing costs of his vesting of 83,200 shares, issued under its restricted stock unit contracts.
It said Miller would not retain any net proceeds as a result of the sale.
Top Director Buys
Aston Martin Lagonda Global Holdings (AML)
Director name: Stroll,Lawrence
Amount purchased: 318,500 @ 1,200.00p
Value: £3,822,000.00

Banco Santander S.a. (BNC)
Director name: Botin,Ana Patricia
Amount purchased: 500,000 @ 2.66
Value: 1,198,198.24

Aston Martin Lagonda Global Holdings (AML)
Director name: Stroll,Lawrence
Amount purchased: 81,500 @ 1,232.00p
Value: £1,004,079.98

Aston Martin Lagonda Global Holdings (AML)
Director name: Picciotto,Michael de
Amount purchased: 79,679 @ 1,200.00p
Value: £956,148.00

Aston Martin Lagonda Global Holdings (AML)
Director name: Picciotto,Michael de
Amount purchased: 20,321 @ 1,232.00p
Value: £250,354.71

Scs Group (SCS)
Director name: Carson,Steve
Amount purchased: 75,000 @ 208.50p
Value: £156,375.00

Lloyds Banking Group (LLOY)
Director name: Nunn,Charlie
Amount purchased: 296,831 @ 46.87p
Value: £139,124.69

Arix Bioscience (ARIX)
Director name: Moncreiffe,Peregrine D E M
Amount purchased: 84,000 @ 119.00p
Value: £99,960.00

Thomaslloyd Energy Impact Trust (TLEP)
Director name: Inglis,Susan
Amount purchased: 65,000 @ $1.32
Value: $70,697.62

Arix Bioscience (ARIX)
Director name: Lyne,Robert
Amount purchased: 41,666 @ 120.00p
Value: £49,999.20

Arix Bioscience (ARIX)
Director name: Bunbury,Michael
Amount purchased: 40,000 @ 119.00p
Value: £47,600.00

Thomaslloyd Energy Impact Trust (TLEP)
Director name: Tompsett,Clifford
Amount purchased: 33,000 @ $1.32
Value: $35,892.64

Thomaslloyd Energy Impact Trust (TLEP)
Director name: Rajani,Mukesh
Amount purchased: 33,000 @ $1.32
Value: $35,892.64

Renalytix (reg S) (RENX)
Director name: Berman,Ann E.
Amount purchased: 3,000 @ $14.00
Value: $34,633.46

Edge Performance Vct 'h' Shares (EDGH)
Director name: Bazalgette,Peter
Amount purchased: 20,000 @ 115.00p
Value: £23,000.00

Edge Performance Vct 'h' Shares (EDGH)
Director name: Bazalgette,Peter
Amount purchased: 10,000 @ 118.50p
Value: £11,850.00

Uk Oil & Gas (UKOG)
Director name: Sanderson,Stephen (Steve)
Amount purchased: 985,221 @ 0.10p
Value: £1,000.00


Top Director Sells
Deliveroo Class A (ROO)
Director name: Miller,Adam
Amount sold: 39,243 @ 217.00p
Value: £85,157.31