Director dealings: Stobart's Tinkler picks up another 100,000 shares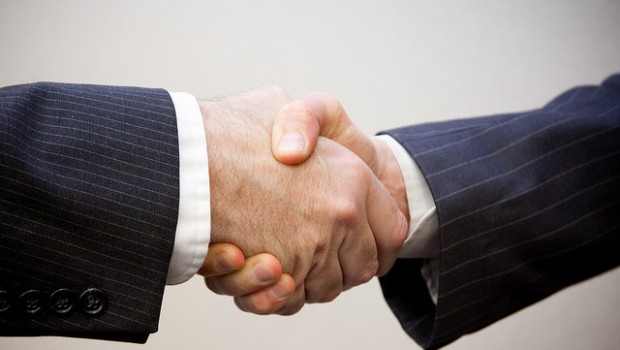 Andrew Tinkler, executive director of infrastructure and support services firm the Stobart Group, acquired 100,000 ordinary shares in the company on Thursday, upping his total stake to approximately 7.1% of its total issued share capital.
Tinkler, who had picked up 250,000 shares at 247.78p just a day earlier, bought the shares at a cost of 238.80p, making a total outlay of £238,000.
Earlier in February, Stobart Group announced it was gearing up to launch commercial and passenger sites from the redeveloped Carlisle Lake District Airport in June, with flights aimed at linking Cumbria to Southend Airport, along with Dublin and Belfast airports.
Improvements to the airport's runway in order to take bigger planes, as well as to improve the existing passenger terminal, were funded by the group, pouring a further £5m of investment from Cumbria Local Enterprise Partnership.
As of 1545 GMT, shares had grown 3.94% to 250.50p.
Top Director Buys
Stobart Group Ltd. (STOB)
Director name: Tinkler,Andrew
Amount purchased: 100,000 @ 238.80p
Value: £238,800.00

Horizon Discovery Group (HZD)
Director name: Milner ,Jonathan
Amount purchased: 90,492 @ 165.00p
Value: £149,311.80

Nmc Health (NMC)
Director name: Tompkins,Mark
Amount purchased: 3,000 @ 3,192.00p
Value: £95,760.00

Greencore Group (GNC)
Director name: Kennedy,Patrick Gary
Amount purchased: 20,000 @ 189.50p
Value: £37,900.00

Templeton Emerging Markets Inv Trust (TEM)
Director name: Graham ,David
Amount purchased: 4,298 @ 764.58p
Value: £32,861.65

Prime People (PRP)
Director name: Lewis,John
Amount purchased: 17,250 @ 90.15p
Value: £15,550.87

Jpmorgan Chinese Inv Trust (JMC)
Director name: Graham ,David
Amount purchased: 4,470 @ 311.00p
Value: £13,901.70

Oxford Instruments (OXIG)
Director name: Waldner,Mary
Amount purchased: 1,000 @ 876.30p
Value: £8,763.00

United Utilities Group (UU.)
Director name: Gardiner,Simon
Amount purchased: 98 @ 743.89p
Value: £729.02

United Utilities Group (UU.)
Director name: Fraser,Steven
Amount purchased: 75 @ 743.89p
Value: £557.92

United Utilities Group (UU.)
Director name: Mogford,Steven L
Amount purchased: 41 @ 743.89p
Value: £305.00

United Utilities Group (UU.)
Director name: Houlden,Russ
Amount purchased: 41 @ 743.89p
Value: £305.00

Zpg Plc (ZPG)
Director name: Chesterman,Alex
Amount purchased: 47 @ 325.50p
Value: £152.99

Barr (a.g.) (BAG)
Director name: White,Roger Alexander
Amount purchased: 23 @ 653.00p
Value: £150.19

Barr (a.g.) (BAG)
Director name: Lorimer,Stuart
Amount purchased: 23 @ 653.00p
Value: £150.19

Barr (a.g.) (BAG)
Director name: Memmott,Andrew Lewis
Amount purchased: 23 @ 653.00p
Value: £150.19

Barr (a.g.) (BAG)
Director name: Kemp,Jonathan David
Amount purchased: 23 @ 653.00p
Value: £150.19

Zpg Plc (ZPG)
Director name: Botha,Andy
Amount purchased: 46 @ 325.50p
Value: £149.73


Top Director Sells