Director dealings: STM CEO makes share purchase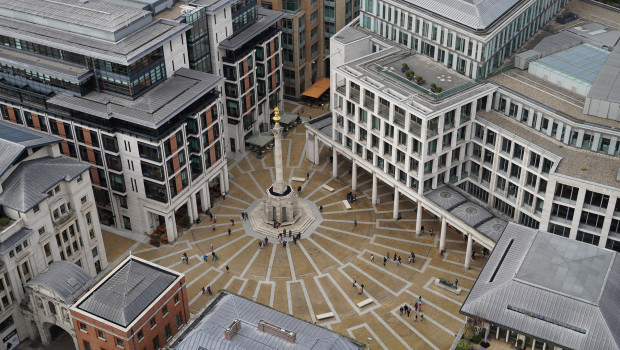 STM Group revealed on Friday that chief executive Alan Kentish had acquired 300,000 ordinary shares in the AIM-listed financial services provider.
Kentish, who has been STM's CEO since 2007, purchased the shares on Thursday at an average price of 30.85p each, for a total value of £92,535.
Following the transaction, Kentish holds a direct and indirect interest in 6.41m ordinary STM shares.
As of 1610 GMT, STM shares were down 0.97% at 30.70p.
Top Director Buys
Aj Bell (AJB)
Director name: Bell,Andrew James
Amount purchased: 263,051 @ 378.25p
Value: £994,990.42

City Of London Investment Group (CLIG)
Director name: Olliff,Barry M
Amount purchased: 100,000 @ 475.00p
Value: £475,000.00

City Of London Investment Group (CLIG)
Director name: Aling,Barry
Amount purchased: 50,000 @ 476.00p
Value: £238,000.01

Symphony International Holdings Ltd. (SIHL)
Director name: Thadani,Anil
Amount purchased: 250,000 @ $0.44
Value: $109,725.00

Stm Group (STM)
Director name: Kentish,Alan Roy
Amount purchased: 300,000 @ 30.85p
Value: £92,535.00

Abrdn (ABDN)
Director name: Grove,Hannah
Amount purchased: 33,000 @ 230.00p
Value: £75,900.00

Symphony International Holdings Ltd. (SIHL)
Director name: Thadani,Anil
Amount purchased: 176,218 @ $0.42
Value: $74,275.89

D4t4 Solutions (D4T4)
Director name: Bruno,Bill
Amount purchased: 13,000 @ 285.00p
Value: £37,050.00

Hill & Smith Holdings (HILS)
Director name: Kelleher,Annette
Amount purchased: 1,784 @ 1,671.54p
Value: £29,820.27

D4t4 Solutions (D4T4)
Director name: Mehta,Ashoni (Ash) Kumar
Amount purchased: 10,000 @ 284.60p
Value: £28,460.00

D4t4 Solutions (D4T4)
Director name: Mehta,Ashoni (Ash) Kumar
Amount purchased: 7,000 @ 289.50p
Value: £20,265.00

Abrdn China Investment Company Limited (ACIC)
Director name: Rochechouart,Eleonore de
Amount purchased: 142 @ 693.00p
Value: £984.06


Top Director Sells